IAH to FRA (Houston to Frankurt) A380 Lufthansa Airlines First Class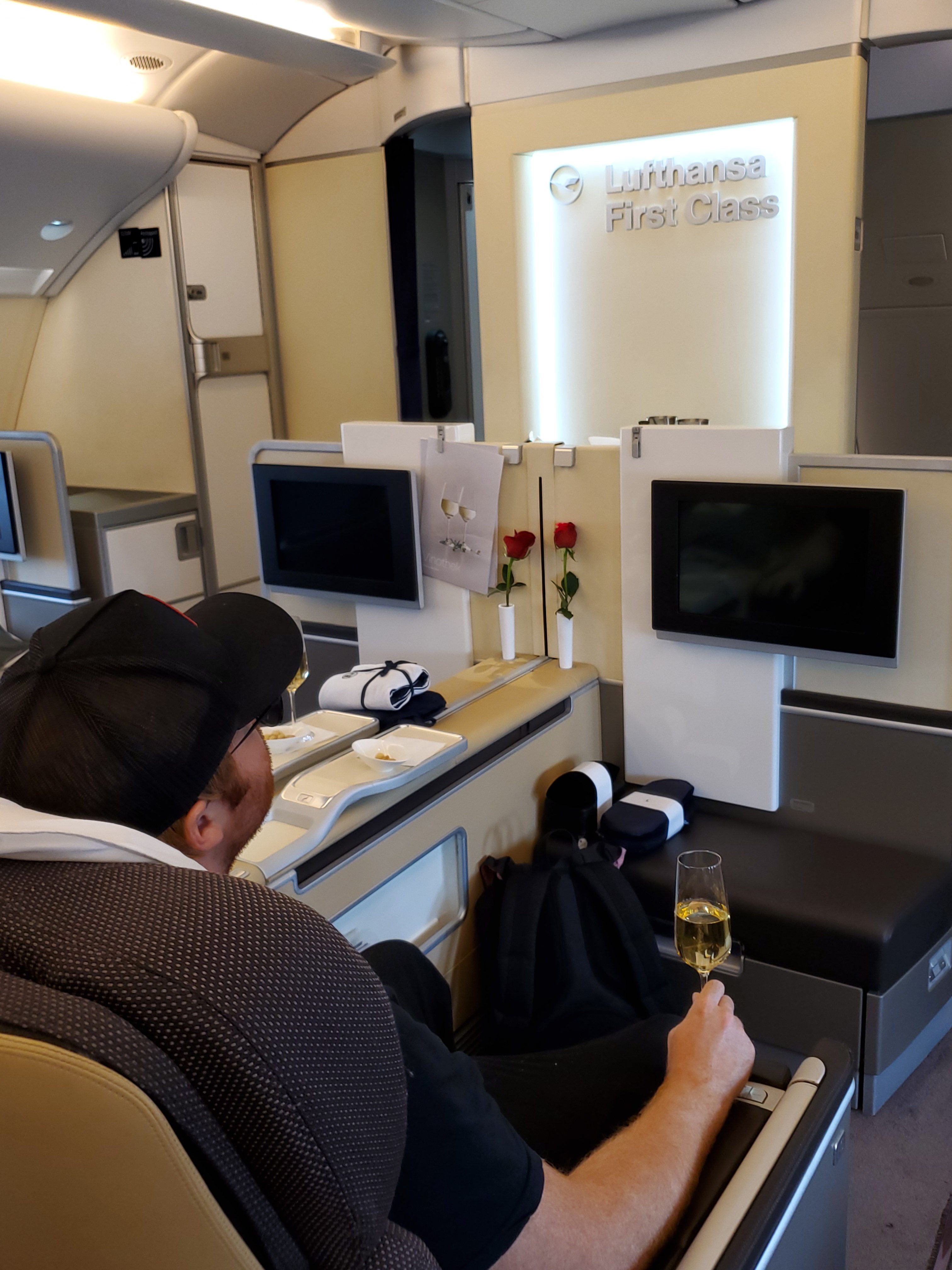 IAH to FRA (Houston to Frankurt) A380 Lufthansa Airlines
The Beautiful Lufthansa Airbus A380. Today I am flying from IAH (Houston, Texas) to FRA (Frankfurt, Germany) in First class. Flying in First Class is already a treat; however, flying the Airbus A380 and First Class is just another level. It is incredible to say the least. The A380 is the Ultimate Flying Machine With Business and First Class on the Upper Deck and Economy on the Lower Deck. Being able to fly the Beautiful Lufthansa A380 is amazing especially since I paid less $$ for First Class then the average person in Economy!
Lets Get to the Photos!!
Loving The View of the Lufthansa First Class Logo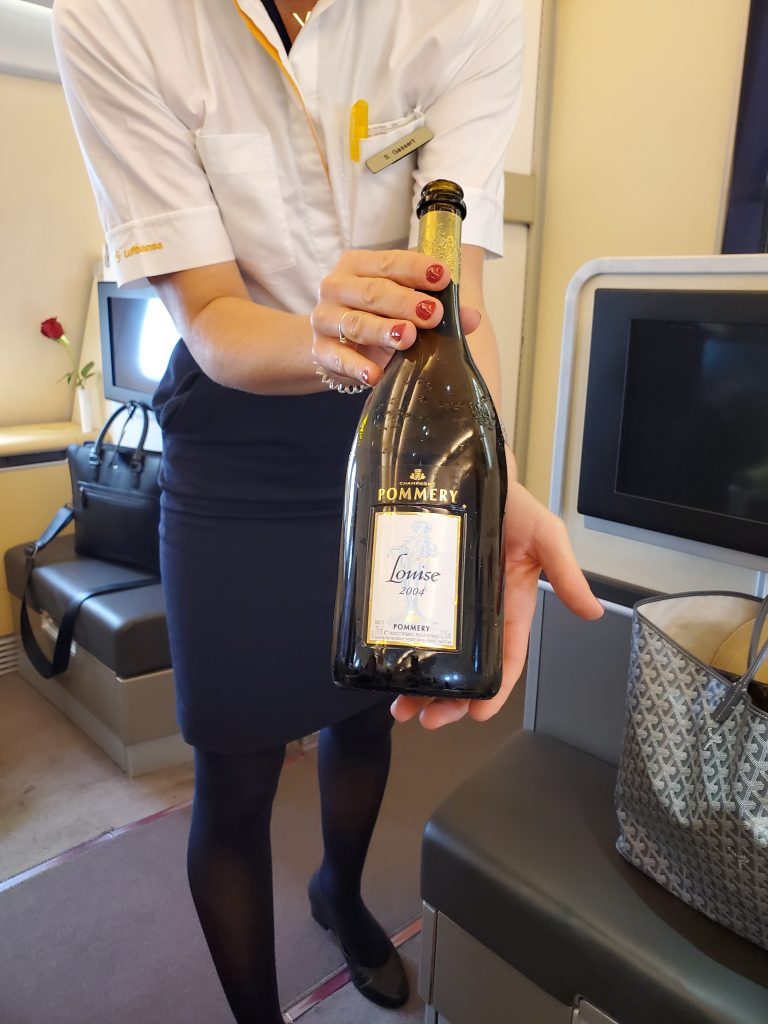 Champagne? Yes Please!
Check Out The A380 Lavatory (Restroom) – Look at this Restroom its HUGE!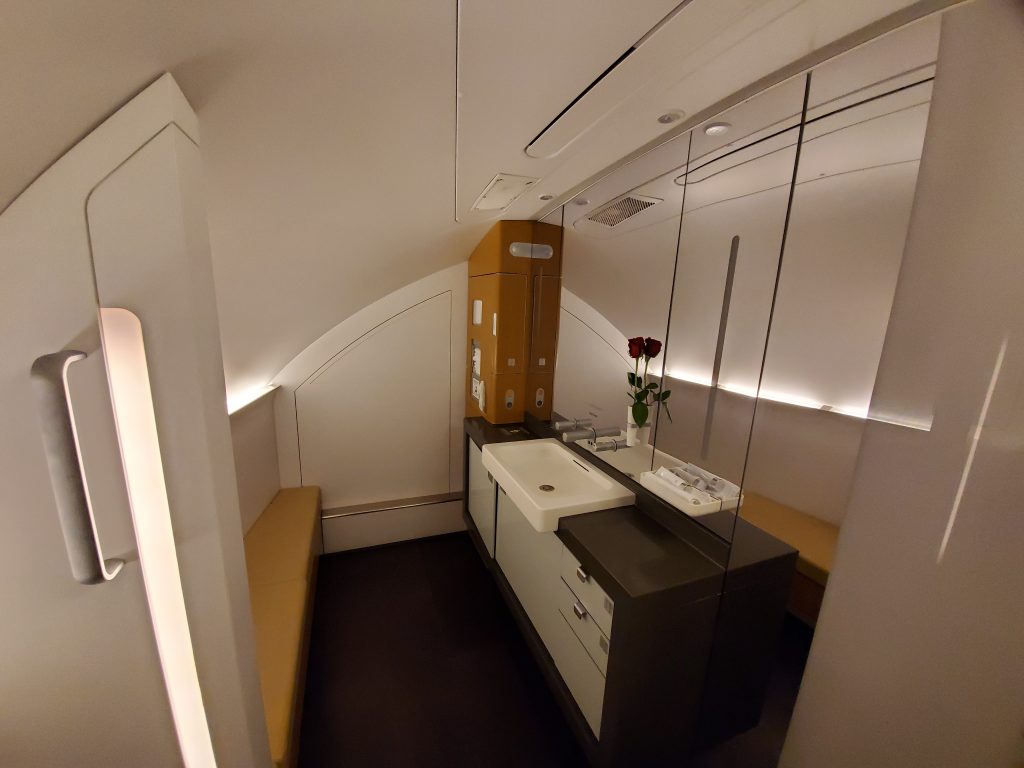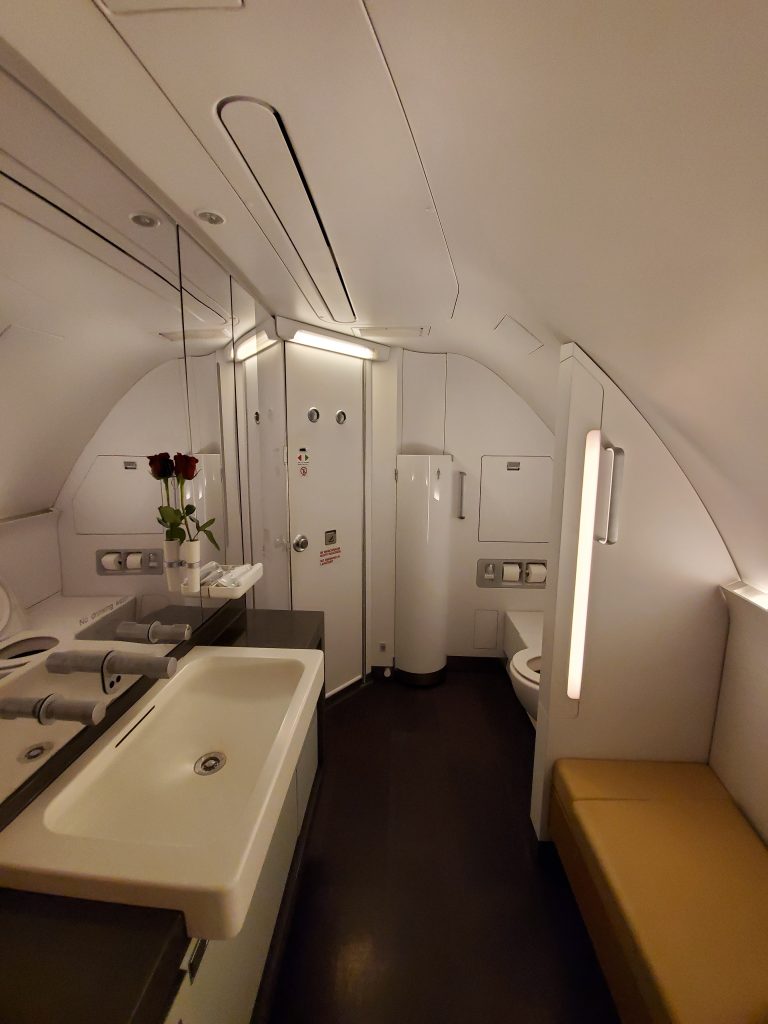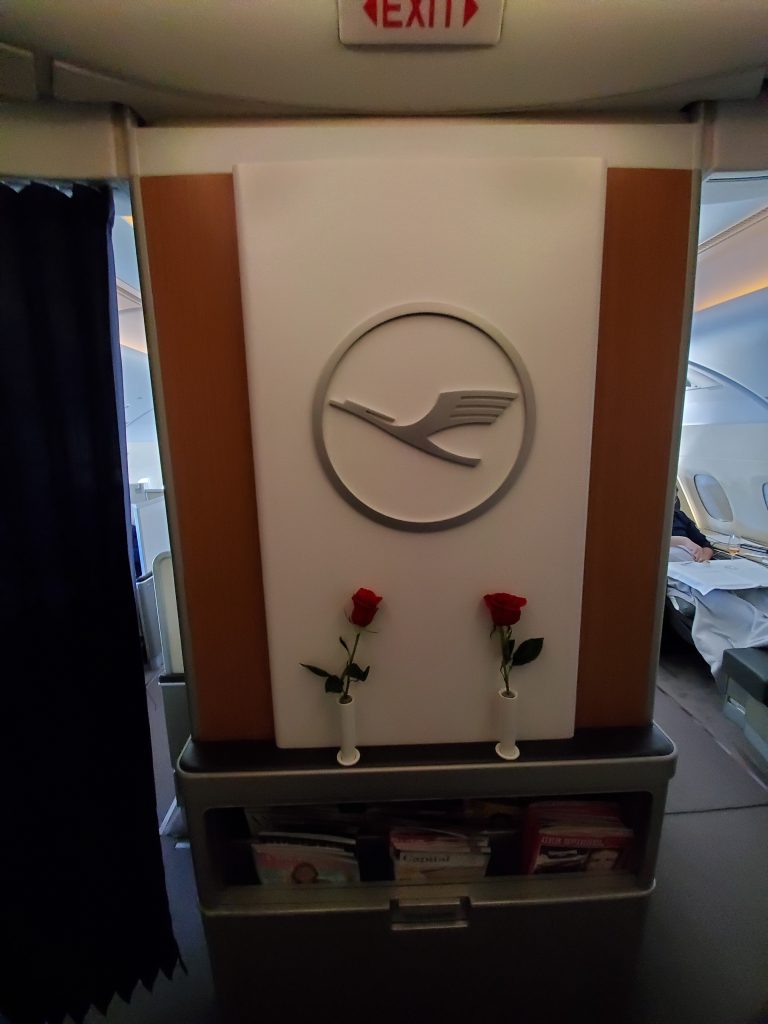 Corridor Between Bathrooms and First Class Cabin
More Pics of the First Class A380 Cabin below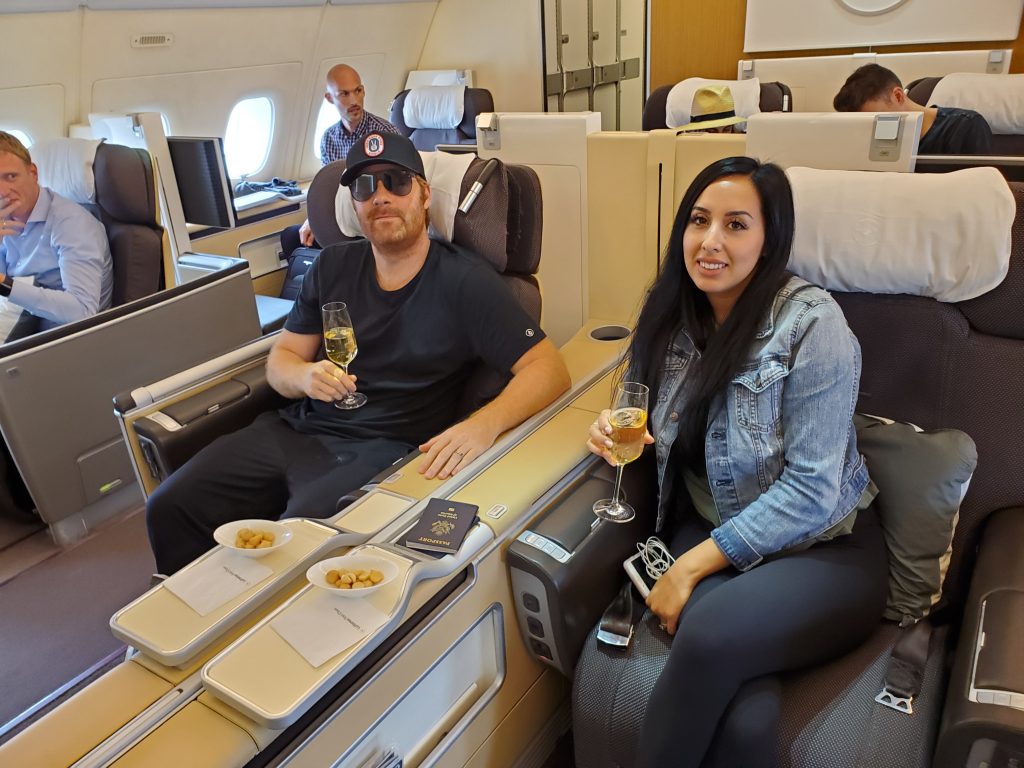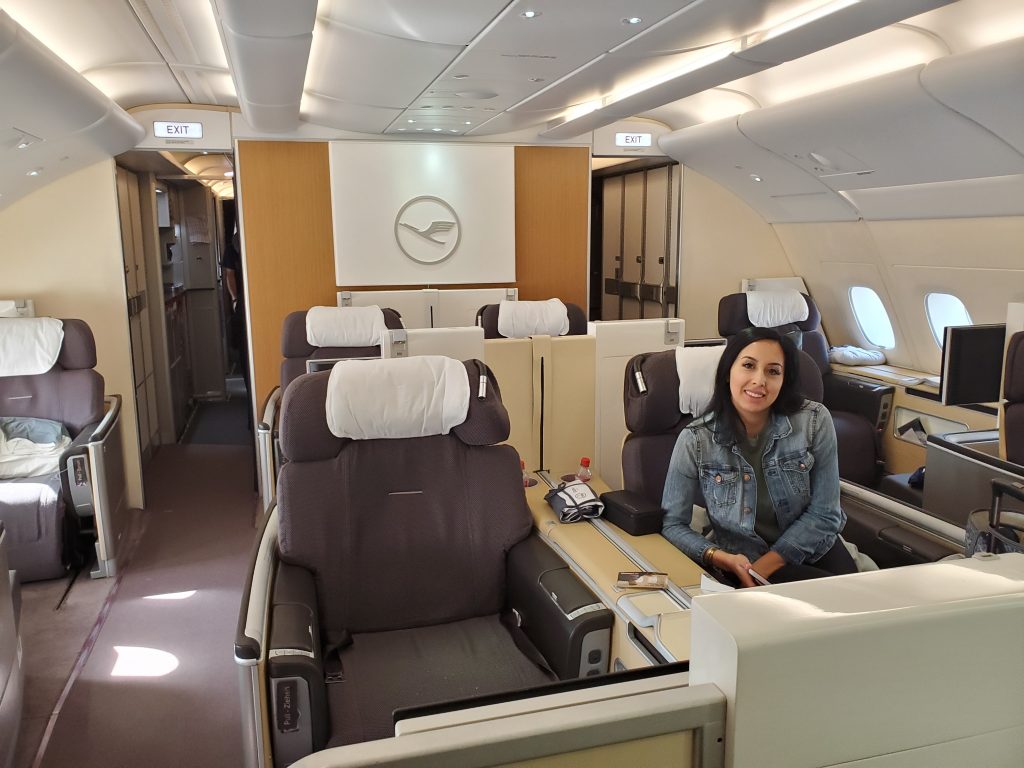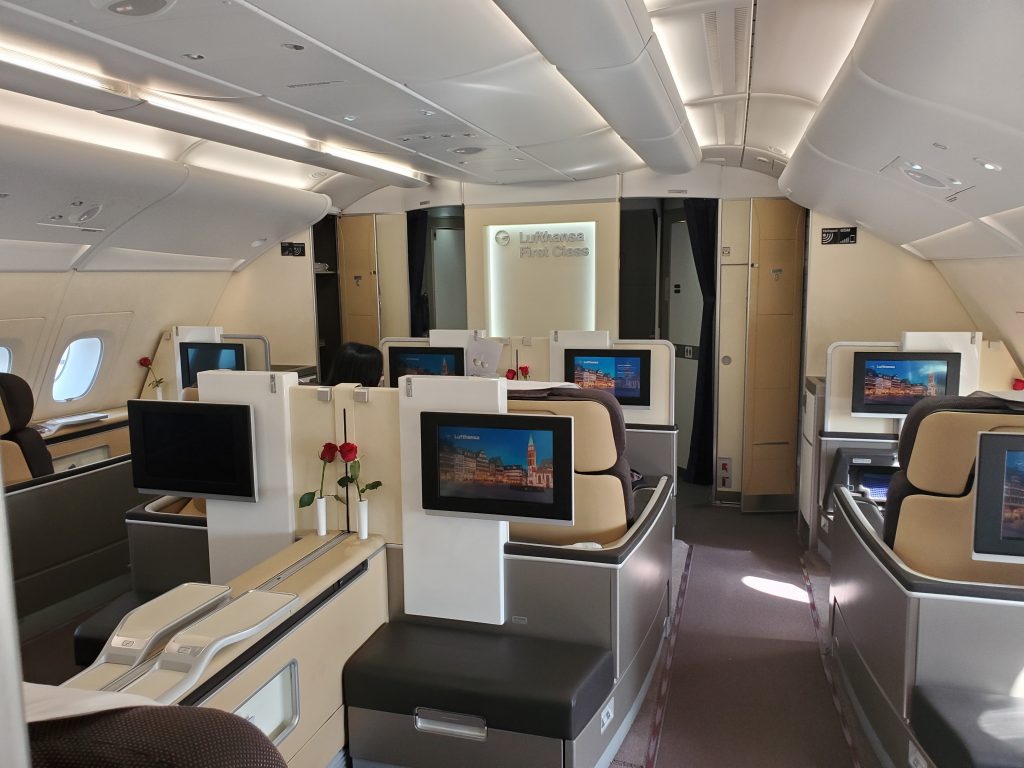 Snack Plate – Food Was Outstanding – This is Not Mastros; However, Its Def First Class Dining!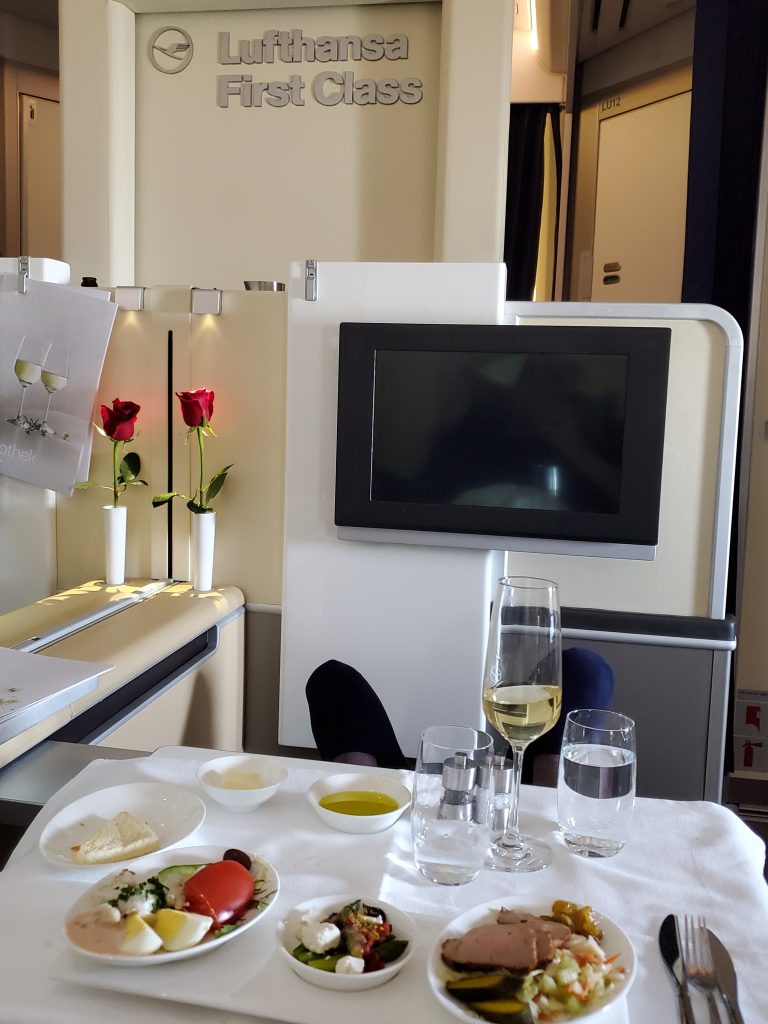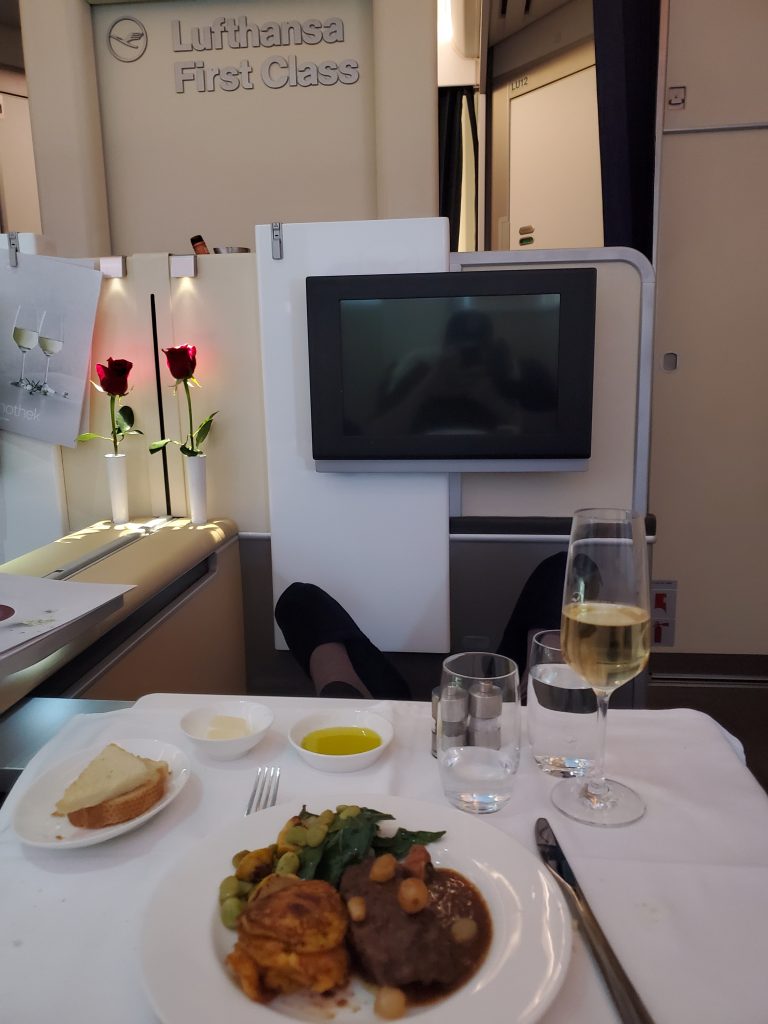 Dessert – Apple Crumble Pie + Ice Cream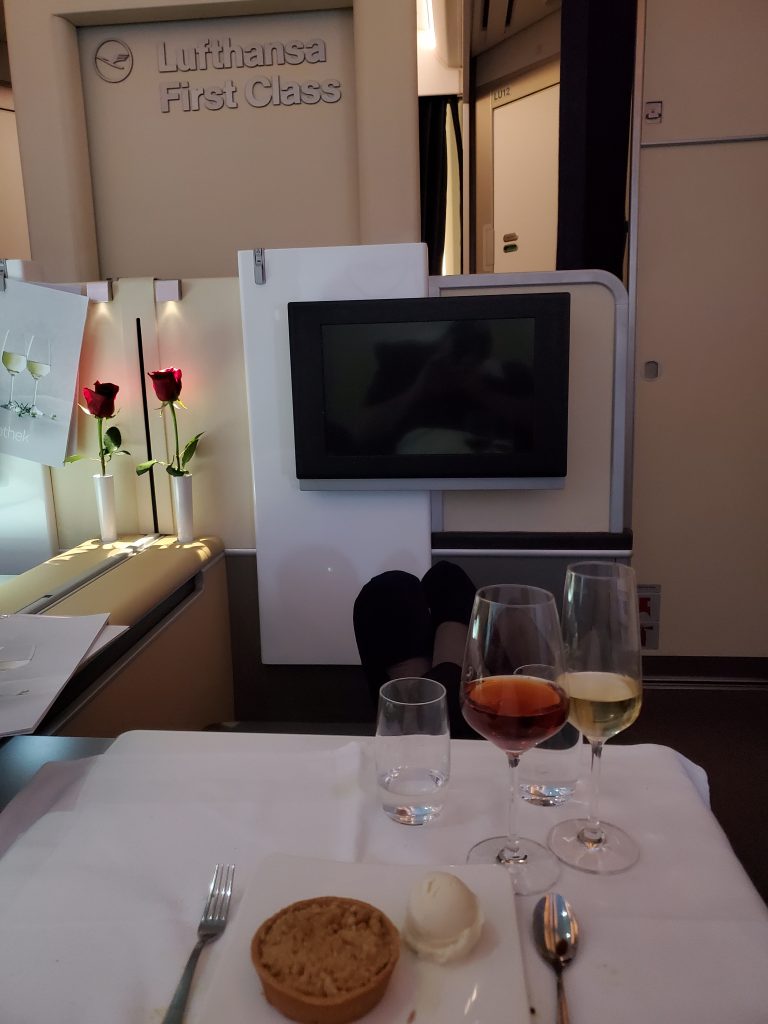 Lufthansa First Class Cabin (A380) Lie Flat Beds – If Your Flying with Your Significant Other Choose the Middle Seats. Picture Says it all.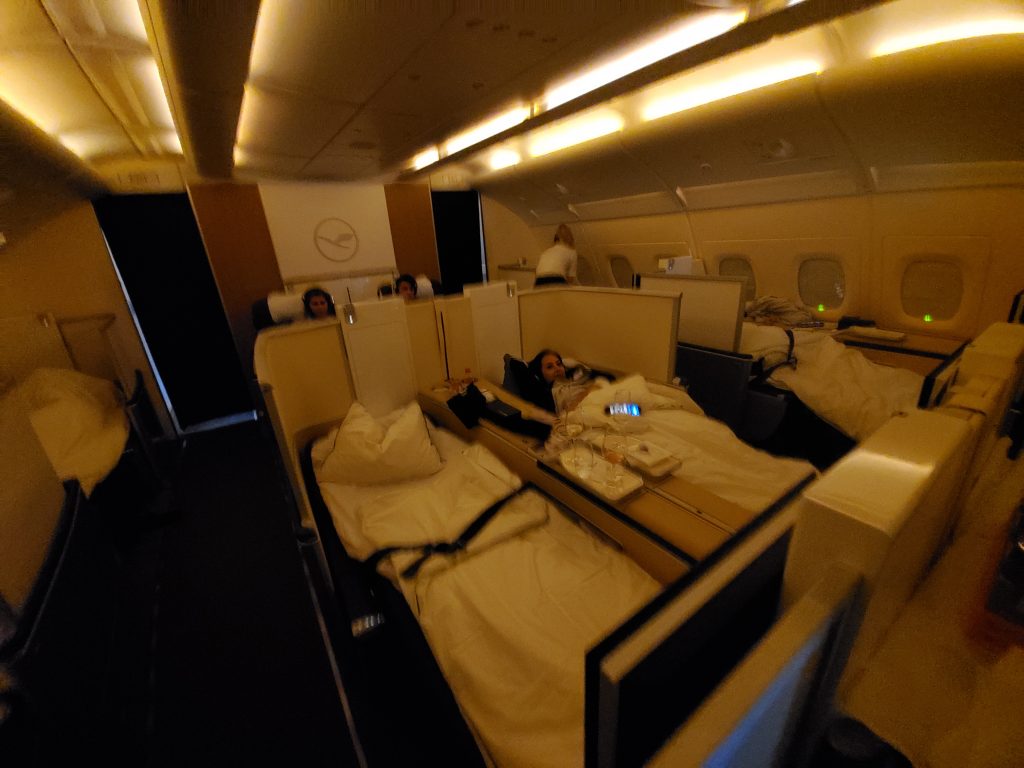 How I Booked with Points?
In order to Find Lufthansa First Class Availability You Must wait 2 Weeks Before Departure for Availability to open up. You would be surprised; however, I book most of my first class flights within a few days of departure. Cash is king so the airlines want to sell there seats with someone paying cash. Seats they don't usually sell with cash, open up as award tickets. These are Some Ways to Book Lufthansa First Class from Best to Worst
Citi Thank you Points
Transfer to Royal Thai – 80,000 Points + Taxes and Fees Per Person
Chase Ultimate Rewards
Transfer to United Airlines – 110K + Taxes and Fees Per Person
American Express Membership Rewards
Aeroplan 70,000 Points + OUTRAGEOUS TAXES AND FEES $700+ Per Person
Please Contact Me If You Know a Better Way To Redeem!