Hotel Review: W London Leicester Square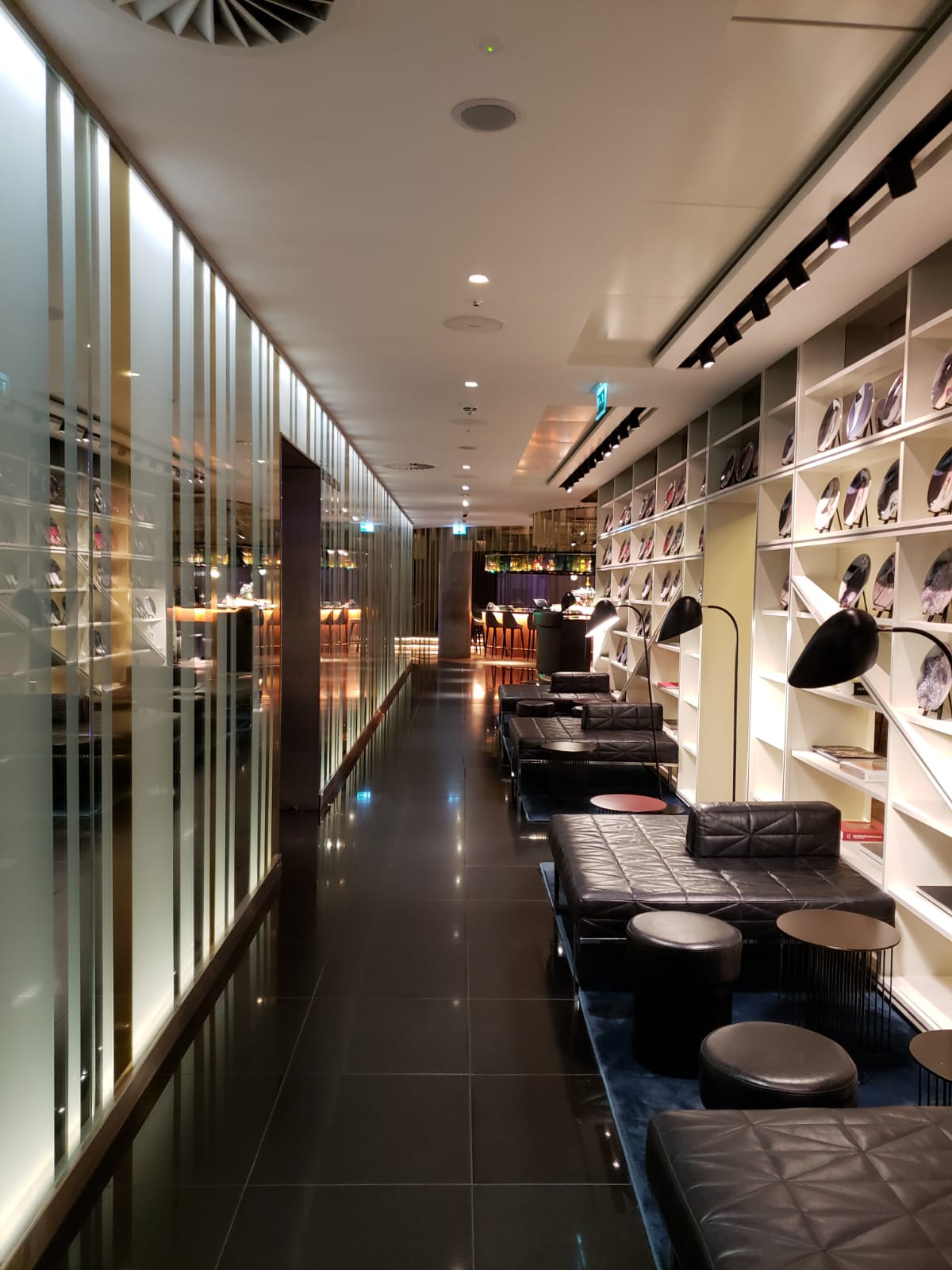 Hotel Review: W London Leicester Square
The W London Leicester Square in London, England is a 5 Star Hotel now part of the Marriott Brand. This Hotel is a Category 7 which will cost you 60,000 Marriott Points Per Night. As of now Category 7 hotels are the highest Category for Marriott Properties. Coming Jan 1,2019 Category 8 Hotels will be introduced into the program and will cost Much More then 60,000 Marriott Points. The W London Leicester Square will remain a Category 7 Hotel though, so this is good news. Check out My Post " Why I am Booking Marriott / Starwood Hotels Before Jan 1, 2019. "
The W London Leicester Square is a great location to stay in London. Its near to many of London's Tourist Attractions (Big Ben, Tower Bridge, London Eye, Buckingham Palace, Restaurants, Roof Top Bars, etc) The hotel is very nice with a modern feel to it. The Lobby/ Bar and Restaurants are on the 2nd Floor. If you are a Marriott Platinum Elite you will receive Free Breakfast Everyday there on the 2nd Floor Restaurant. The rooms are very nice/ modern and spacious. Some W hotels seem to very boxed in/ tight / almost claustrophobic at times. I didn't feel this here. I really enjoyed Staying here and would totally recommend the W London Leicester Square to all. It can be pricey; however, if you can book in advance you maybe able to score a deal. Using Points is always a great option depending on if the Points rate is worth it compared to the Cash Rate or if you have the Citi Prestige Credit Card and Receive the 4th Night Free Benefit from this card is always a great option. See Pictures below of the W London Leicester Square Hotel.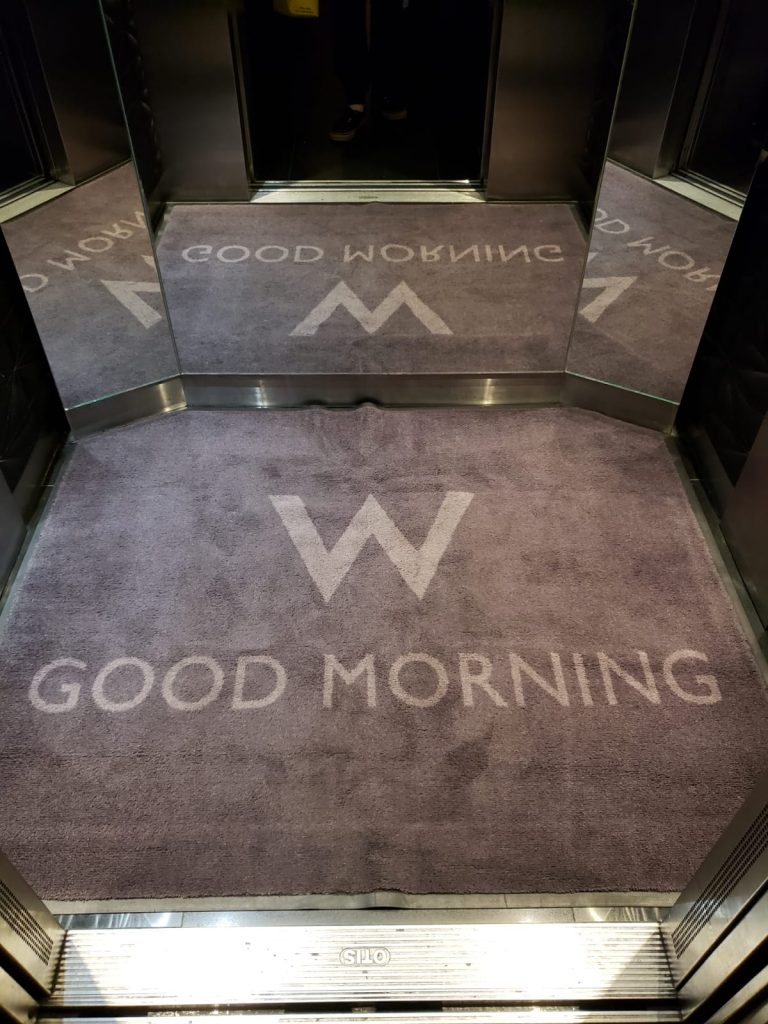 Every Day – Morning – Afternoon – Evening We would Get A Fresh New Look in the Elevator.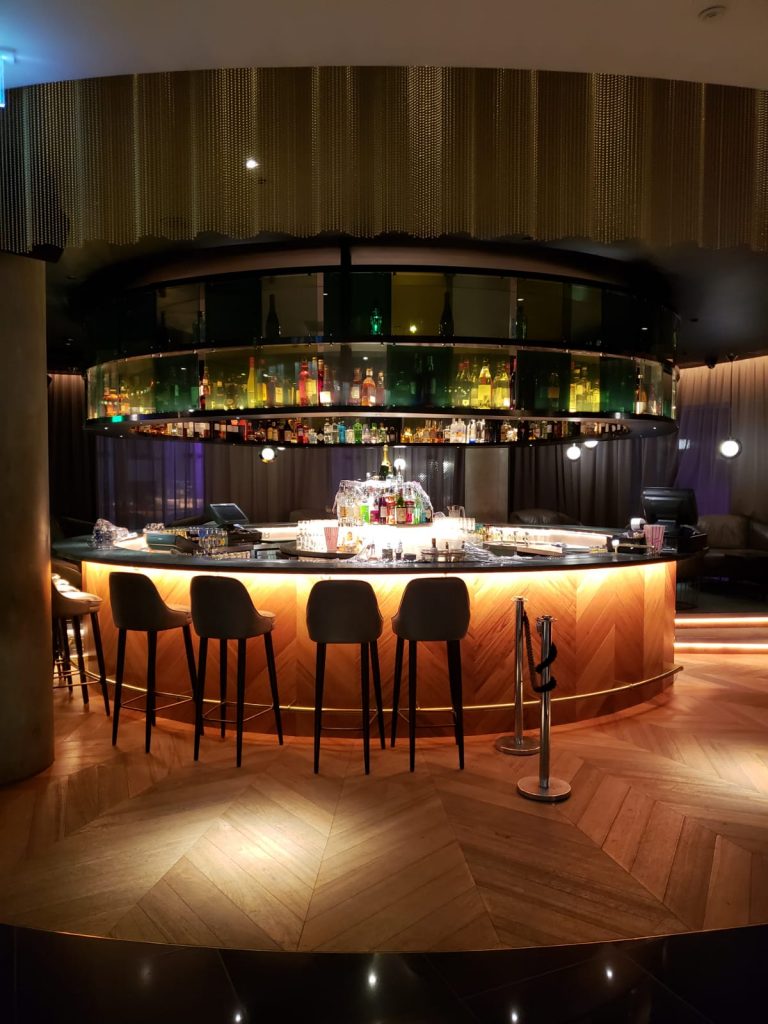 The W London Leicester Square Bar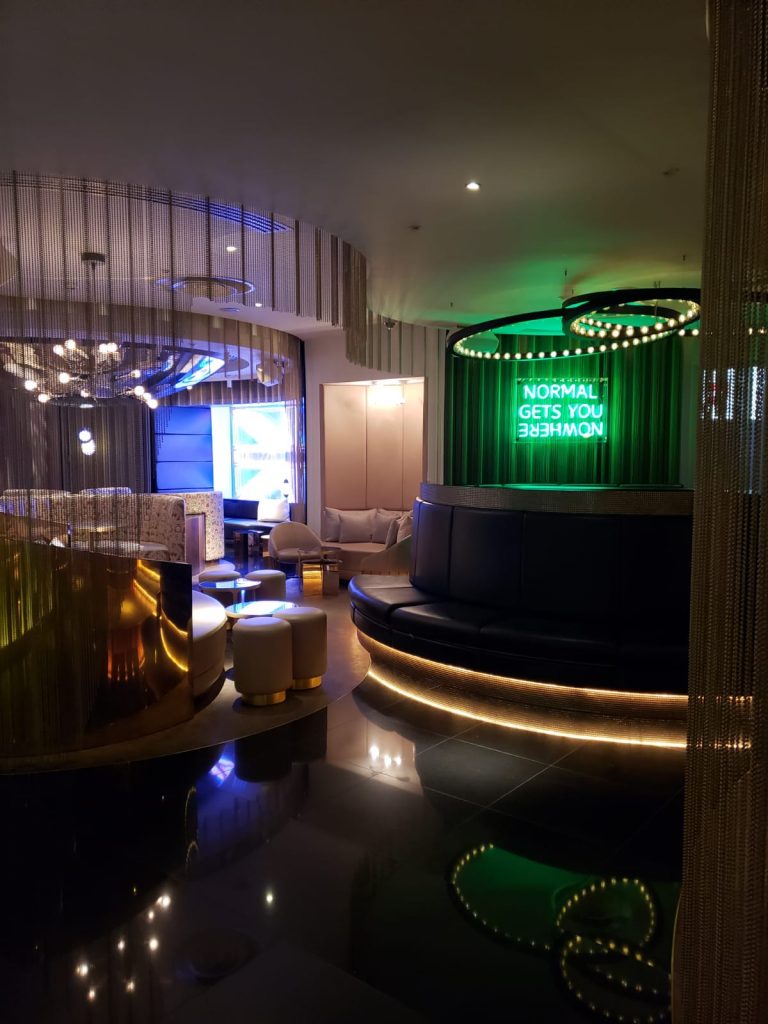 The Bar/ Lounge Area. Plenty of Seats to Enjoy Your Hand Crafted Cocktails. During the Weekend this Bar Is Packed and Popping! Good Times!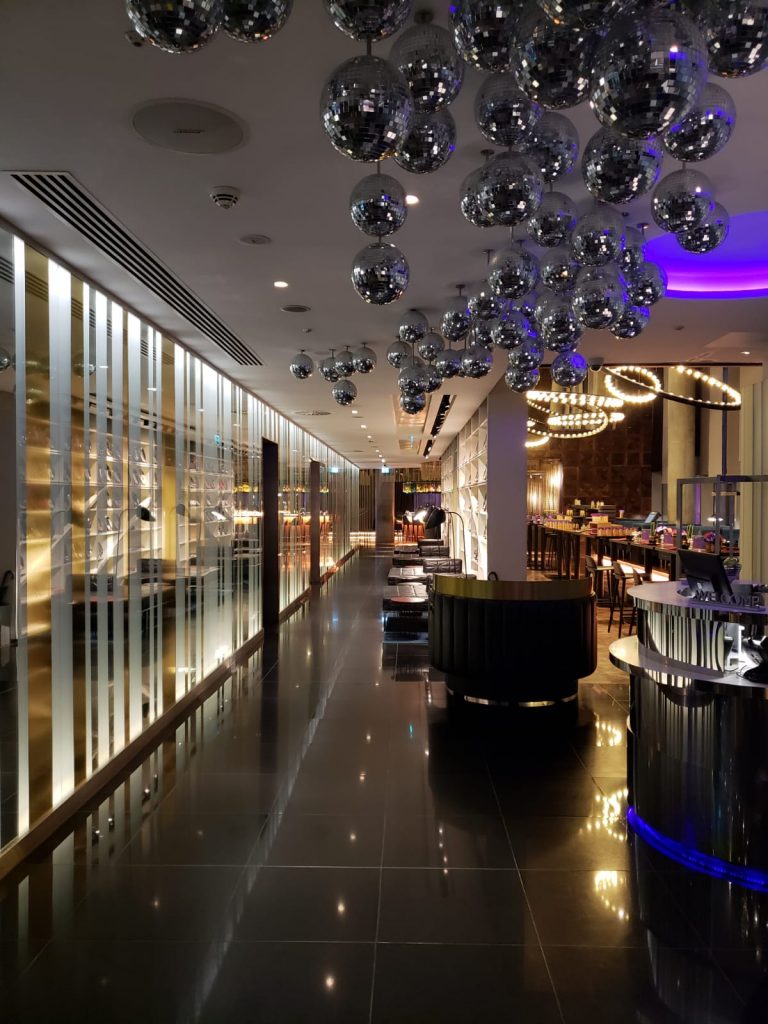 Lobby – To the Right Main Eating Area (Breakfast/ Brunch/ Dinner). Straight Ahead – The Bar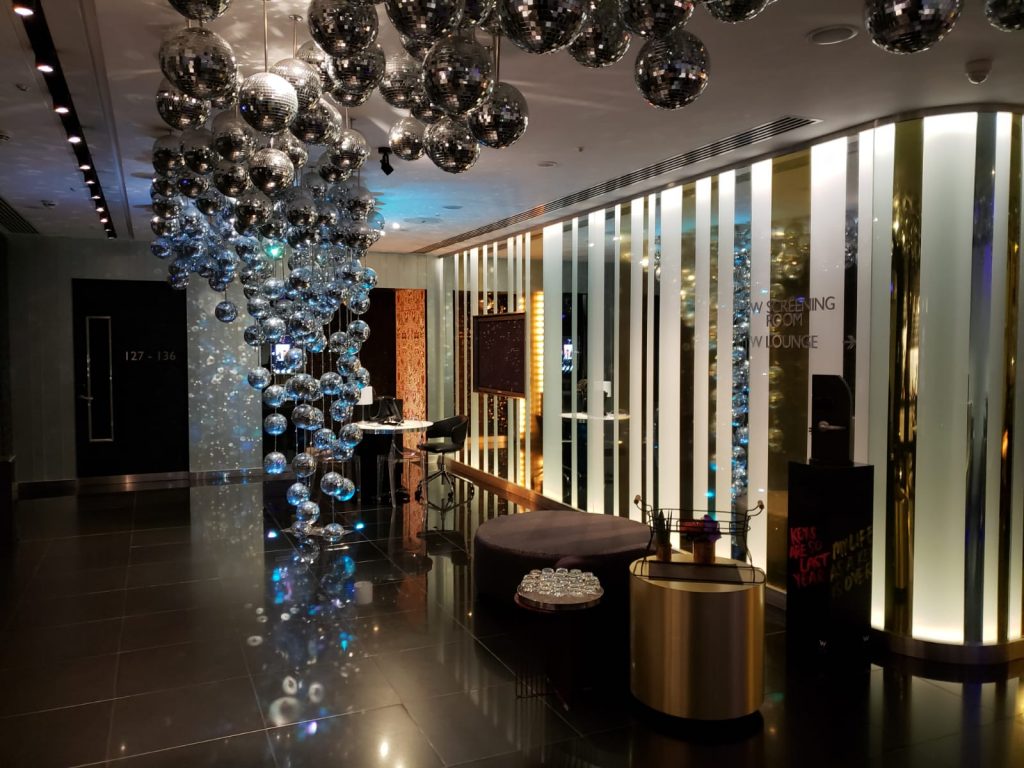 Lobby Area
The Standard Room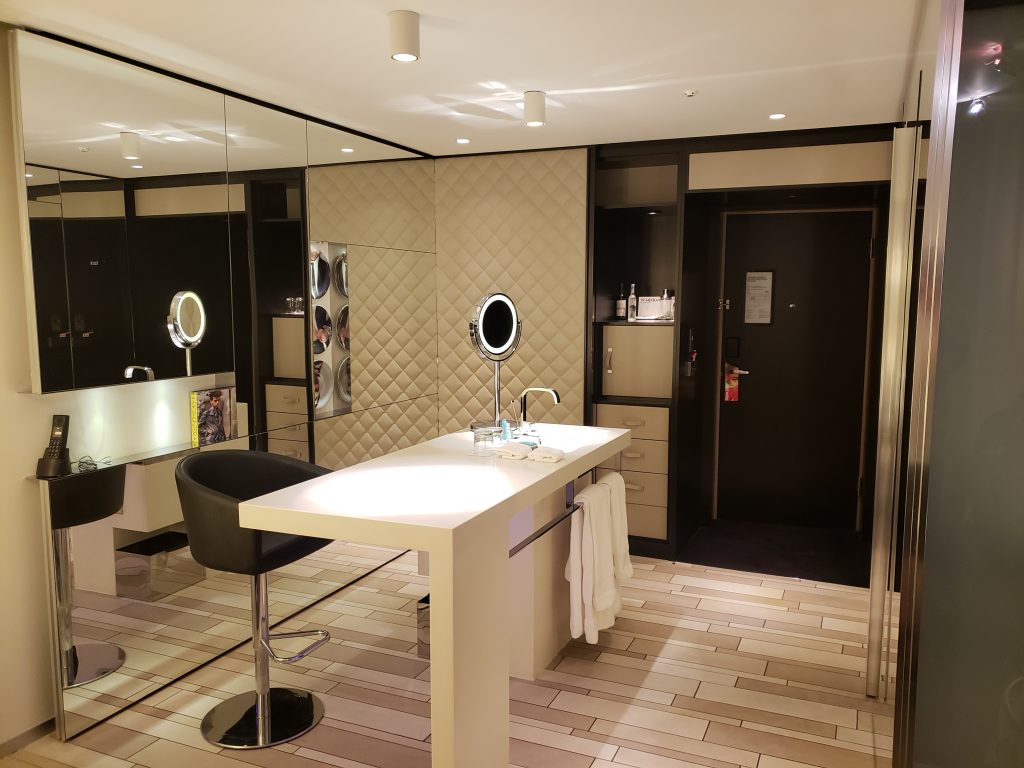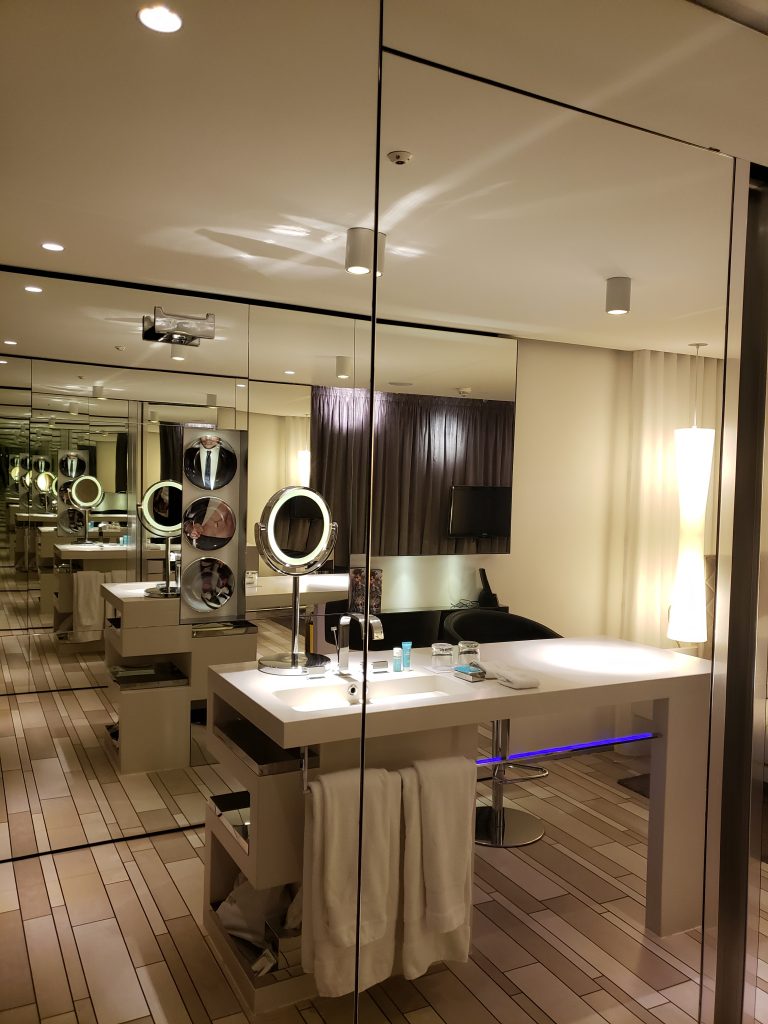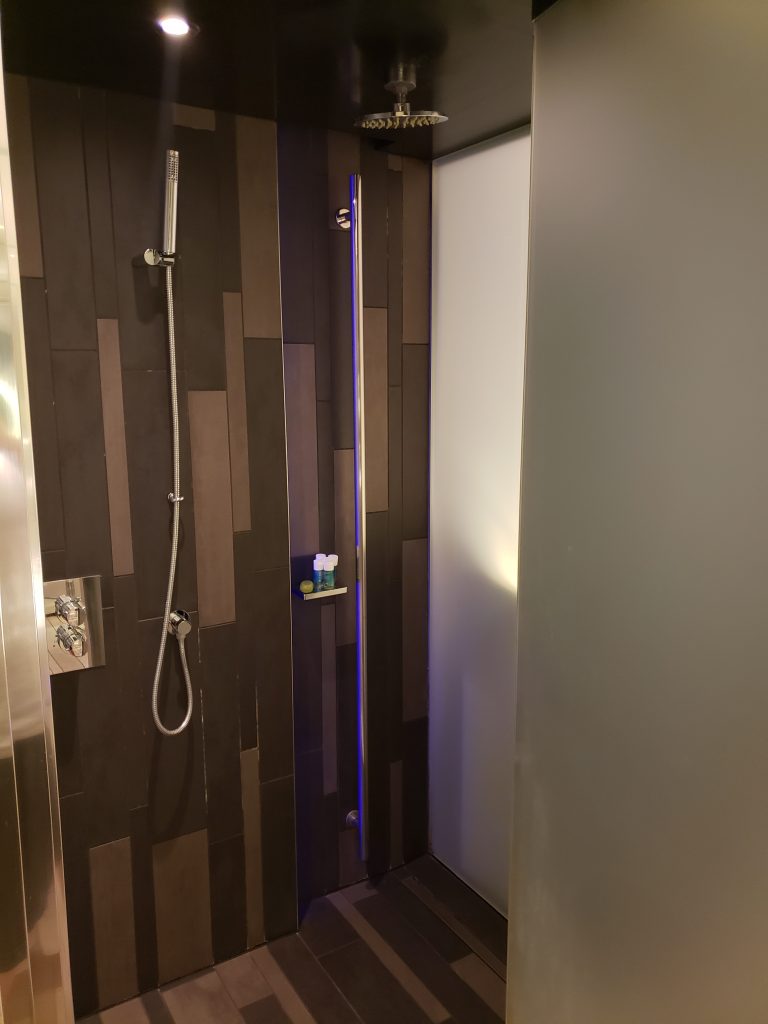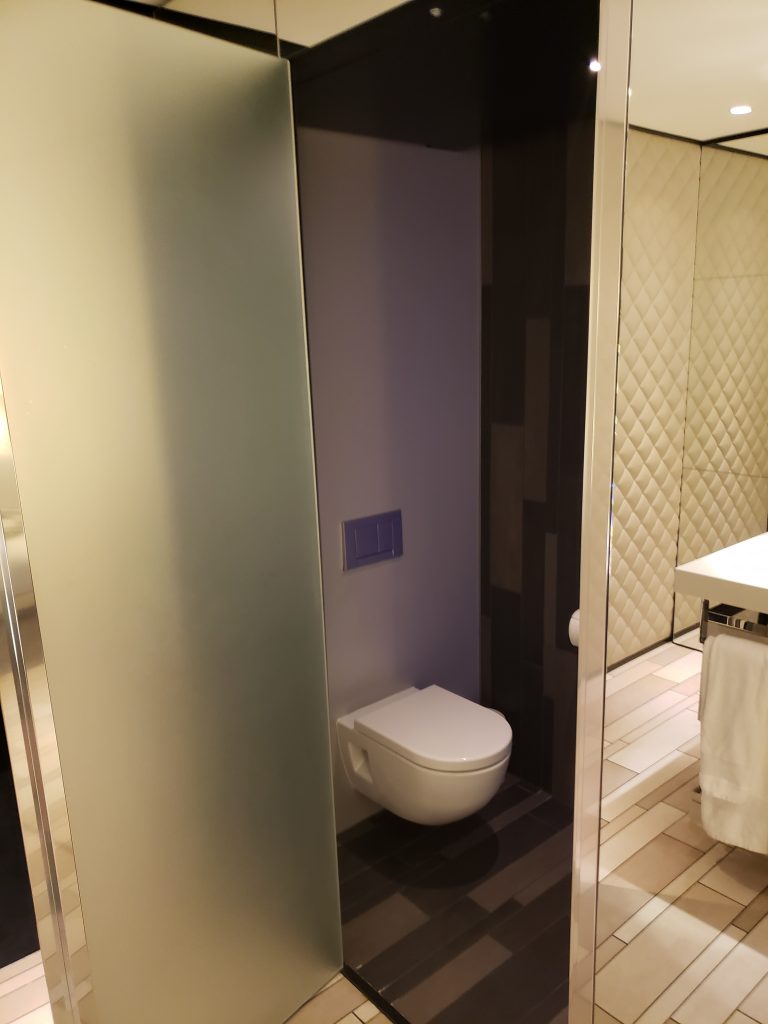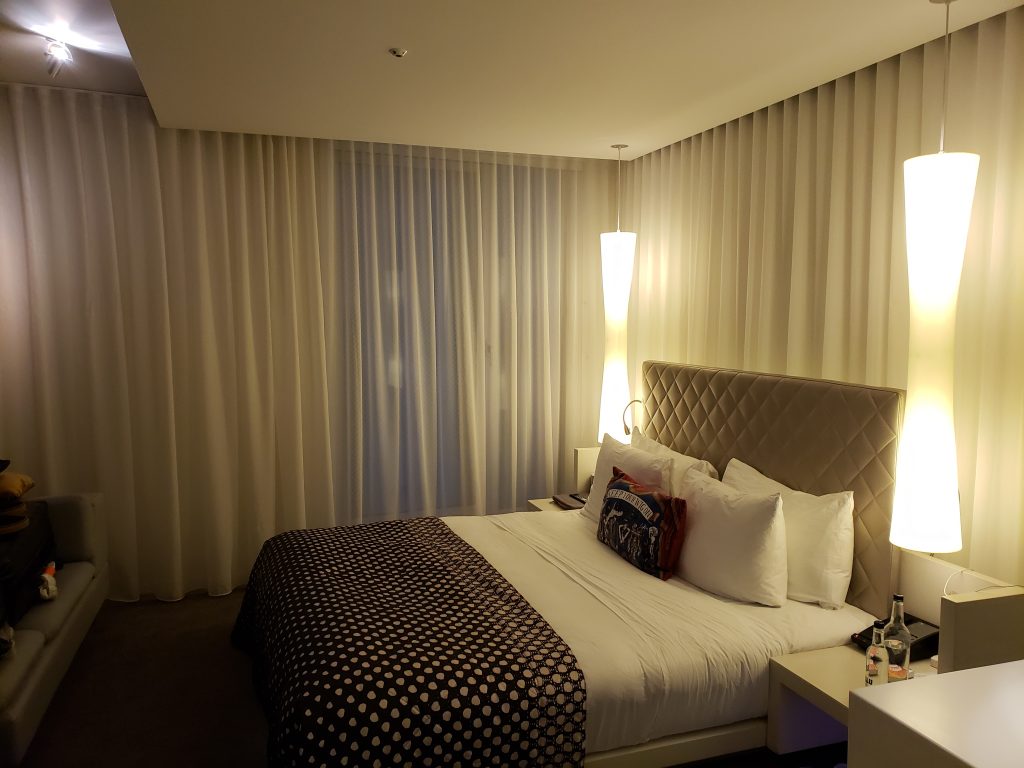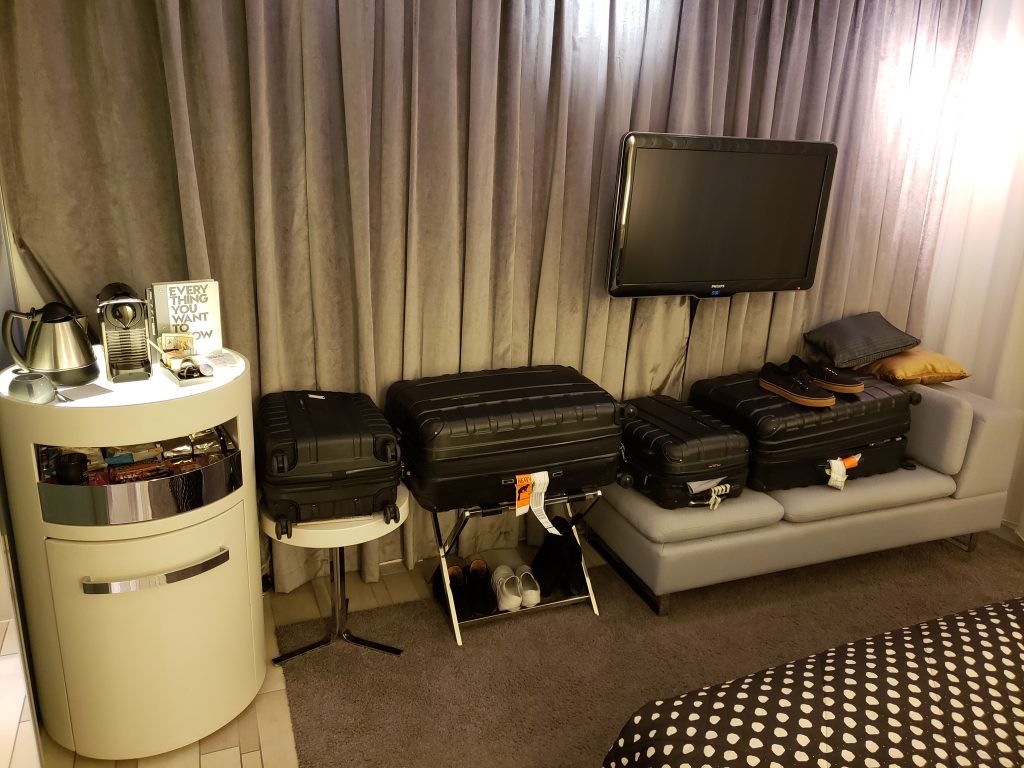 Sorry For the Luggage! Ha