St. Regis Maldives Vommuli – My Incredible Award Redemption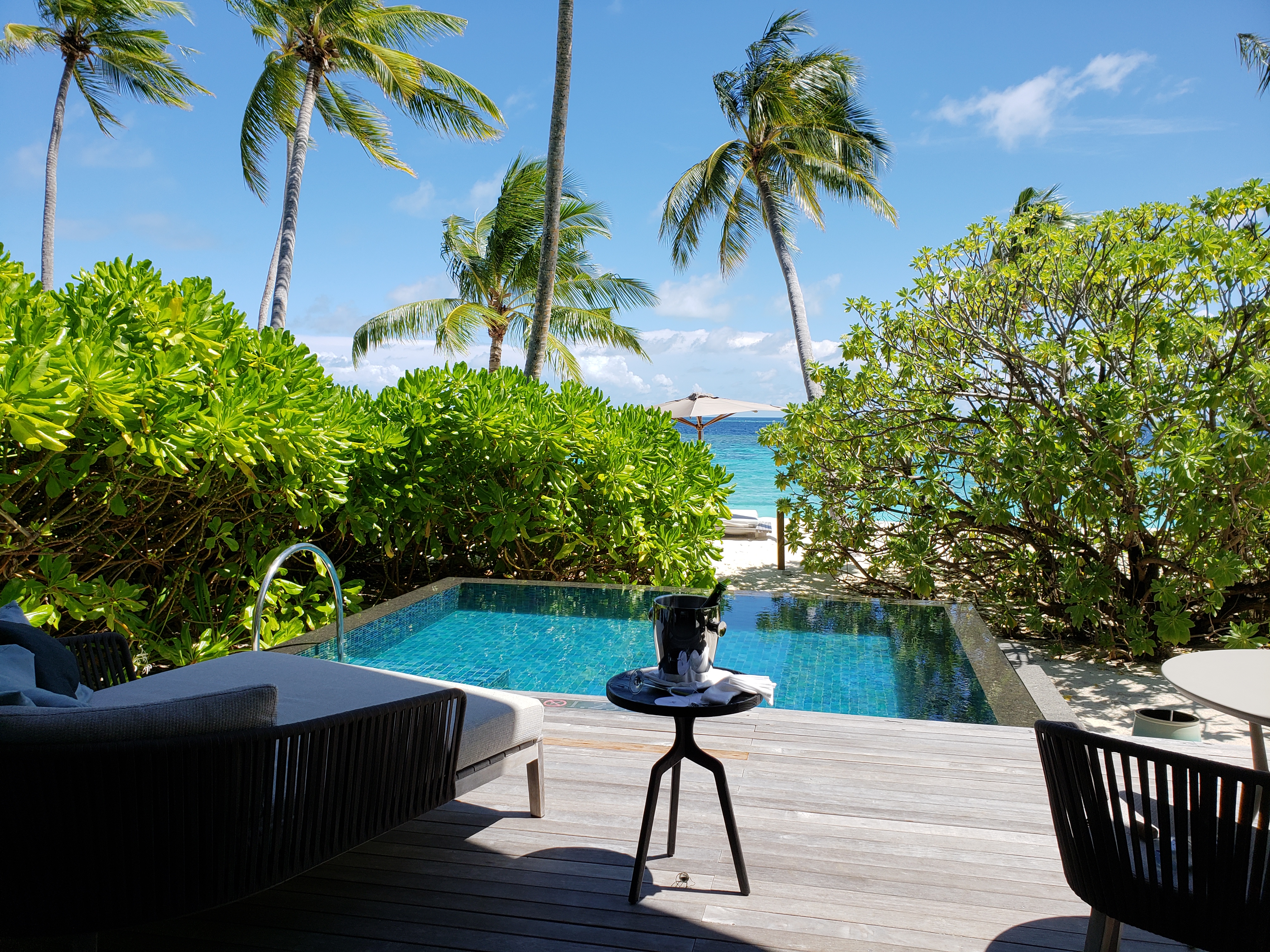 St. Regis Maldives Vommuli – My Incredible Award Redemption
A few years ago, Marriott Hotels acquired Starwood hotels and at the time of the acquisition a lot of loyal Starwood members were afraid that the Starwood Rewards Program would be Massively Devalued. Well, it ended up taking years before Marriott decided to Merge the Marriott and Starwood Rewards Programs anyway. Just this past August 2018 the Program Finally Merged into One Rewards Program which is to be Called Marriott Bonvoy. The New Marriott Bonvoy Program in my opinion as for now is amazing! Though in March 2019 I believe this could change drastically. As for now all Marriott / Starwood Top High End Luxery Hotels can be booked at 60,000 Marriott Points. Here is my review.
The St. Regis Maldives Vommuli Resort
Recently, I had the privilege of visiting the The St. Regis Maldives Vommuli Resort. This resort easily goes for over $1000.00 Per Night in a Garden Villa. That is EXPENSIVE!! I don't know bout you, but I am not about to hand over a $1000.00 Per Night for a Hotel Stay. The St. Regis Maldives Vommuli Resort is a Starwood Property. Since Marriott Acquired Starwood and recently combined the Marriott/ Starwood Rewards Programs this property became an opportunity for me. Previously, using Starwood Points to book this program was not worth it to me. I indeed had Starwood Points and this property would normally cost upwards of 57,000 Starwood points or so. I do not remember the exact number because it was some outrageous amount and was not worth the award redemption, so it was not even on my radar. When Marriott Decided to Merge the Starwood Program to the Marriott Program, any existing starwood Members would recieve 3 marriott Points for there 1 Starwood Point! In my opinion Marriott did the right thing because Starwood Points are worth so much more then Marriott Points. All Points ARE NOT CREATED EQUALLY. So let me explain.
So Lets say I had 10,000 Starwood Points before the Marriott/ Starwood Merge. Upon the Merge, My Starwood Points Would Triple Giving Me 30,000 Marriott Points in the New Merge Marriott Bonvoy Rewards Program.
What makes this even more exciting is that now all Starwood Properties are Marriott Properties and now are able to be redeem with Marriott Points with the New Marriott Bonvoy Program.
With the New Marriott Bonvoy Program the St. Regis Maldives Vommuli Resort is Now Bookable using Marriott Points which will set you back 60,000 Marriott Points. This would be equivalent to 20,000 Starpoints!!!! Which again before the Merge would of costed me upwards of 57,000 Starpoints!!!
The New Marriott Bonvoy Program also has an amazing perk which allows you to Book 5 Nights with Points and Receive the 5th night Free! So my Stay turned out to be 48,000 Marriott Points Per Night which would be a total of 240,000 Marriott Points for 5 nights total. This would of been equivalent of the old Starwood Points Program of ONLY 80,000 Starwood Points!! Remember one night used to be upwards of 57,000 Starpoints and there was no 5th Night Free Perk. Guess what I Did? Booked it and made my way to the Maldives!
Now to Pictures of the Beautiful Resort!
Beach Villa ( Was Upgraded to a Beach Villa Upon Arrival). The Beach Villa is exactly the Garden Villa; however, the Beach Villa is on the Beach.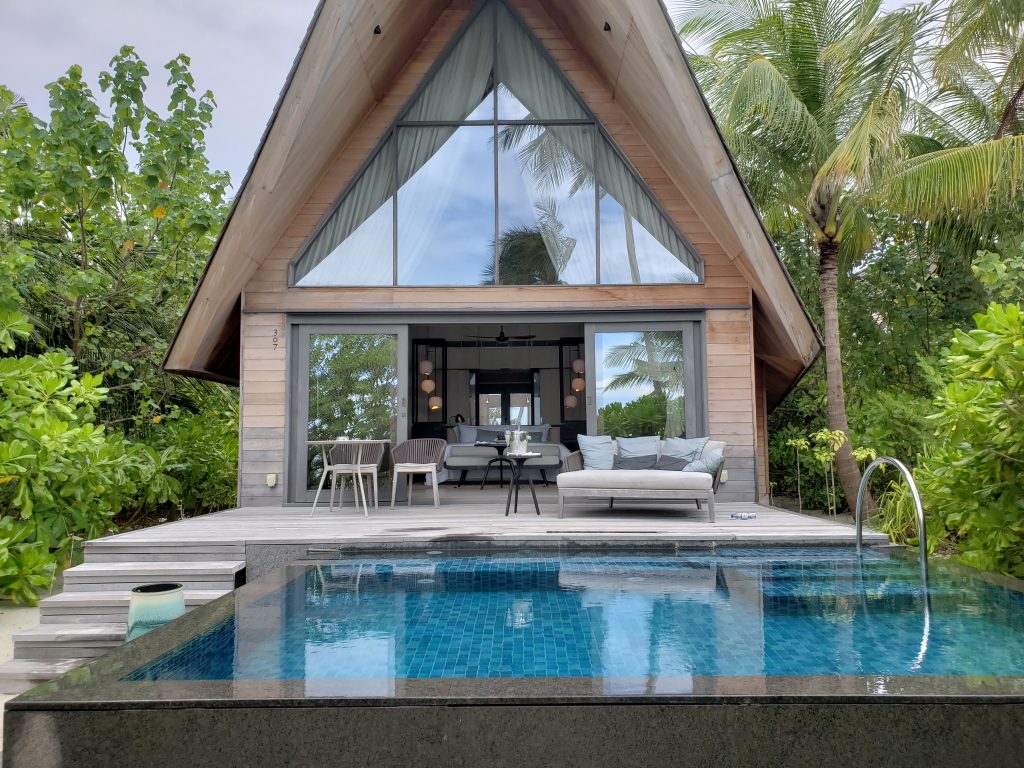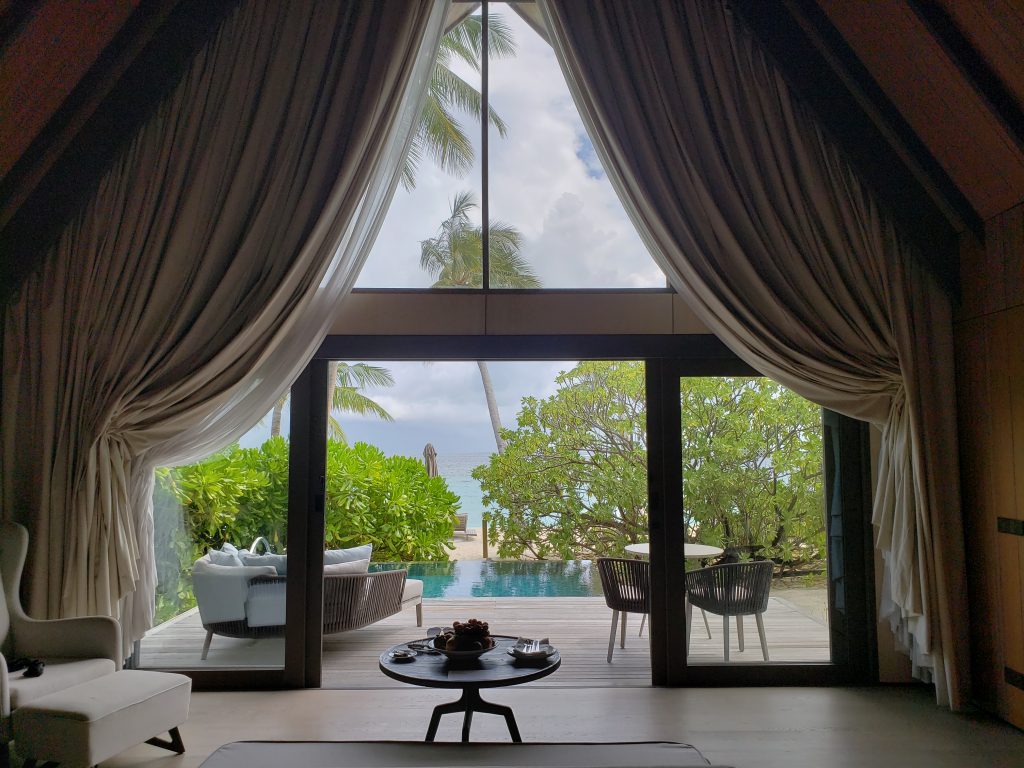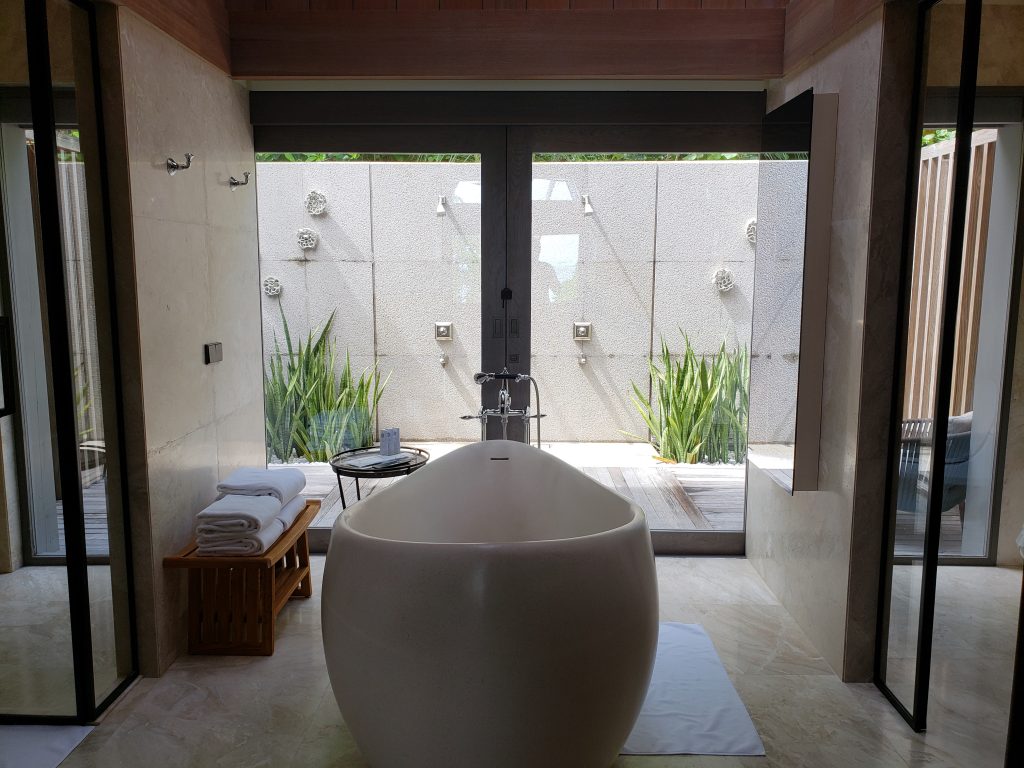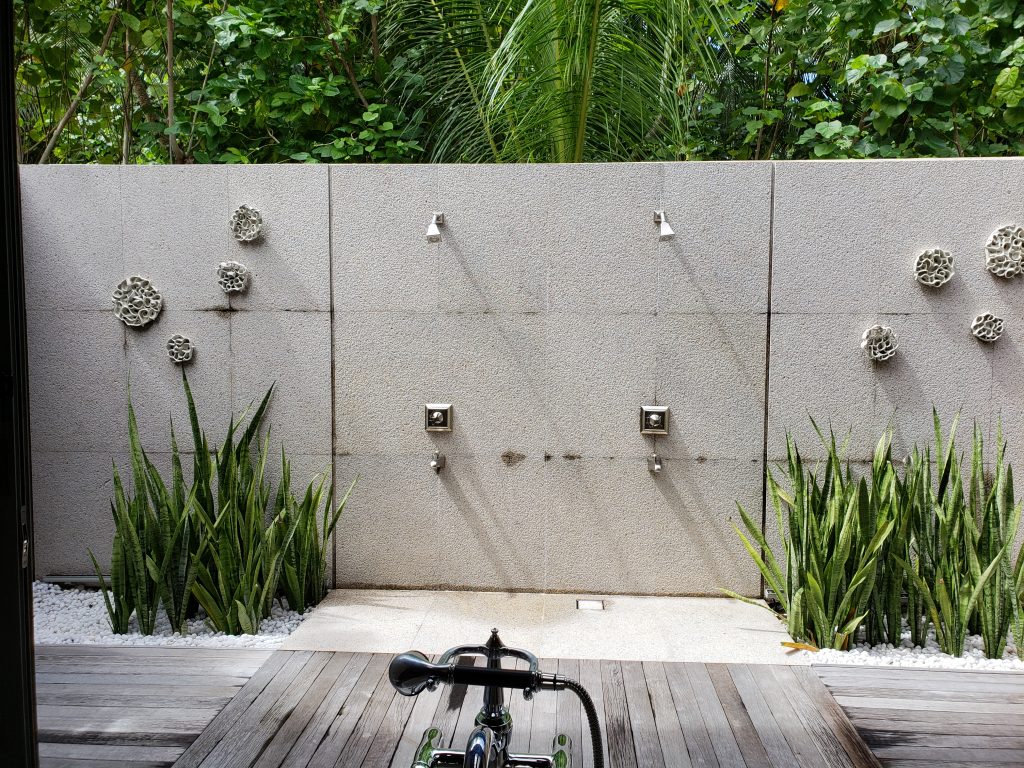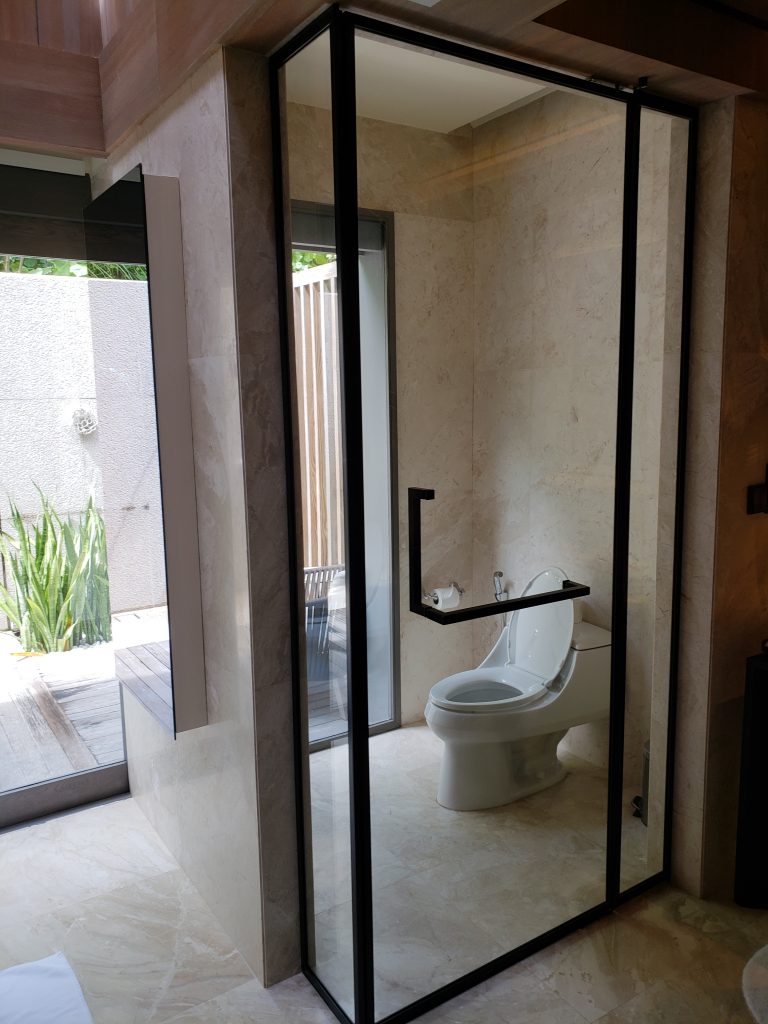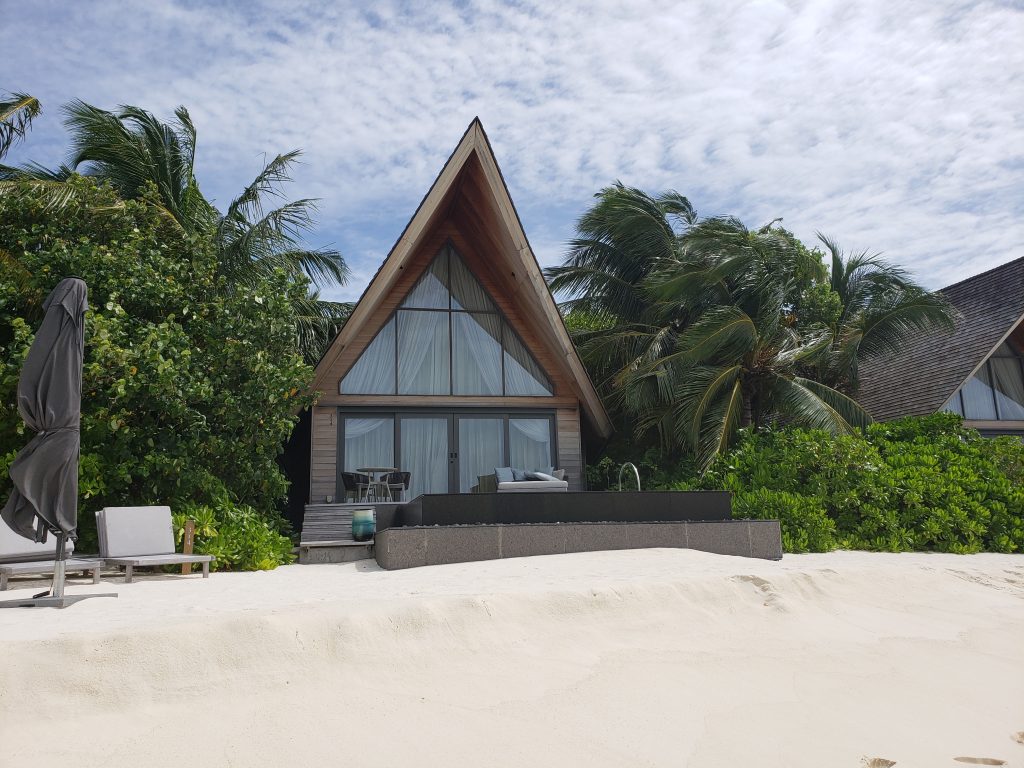 The Over Water Villa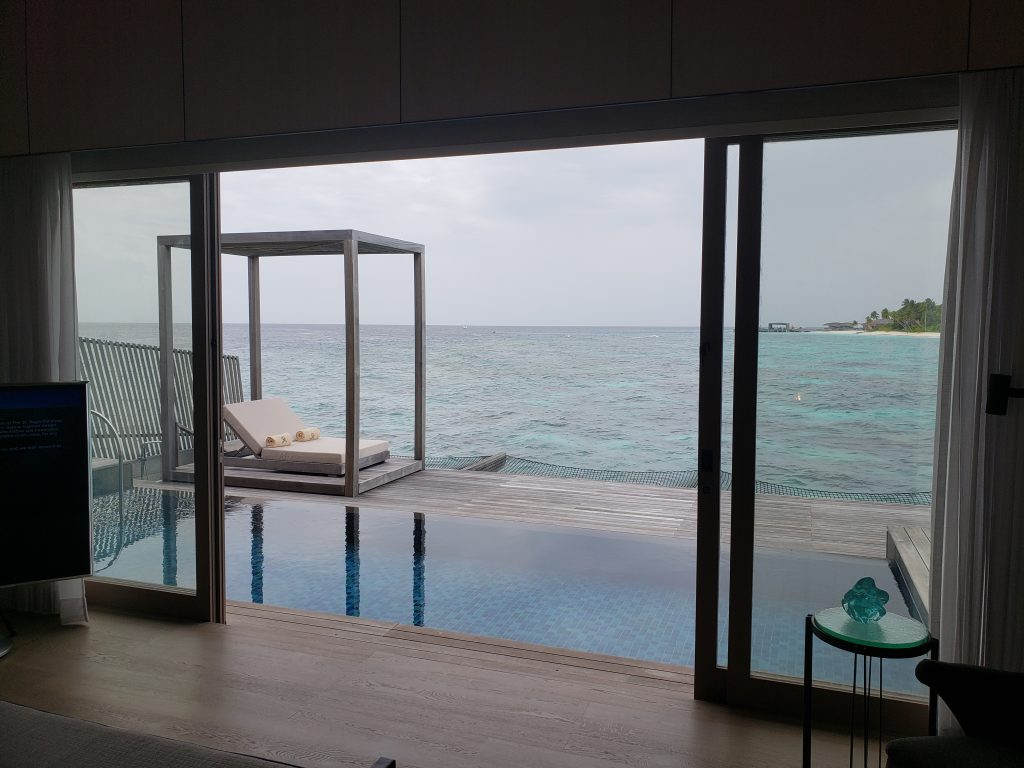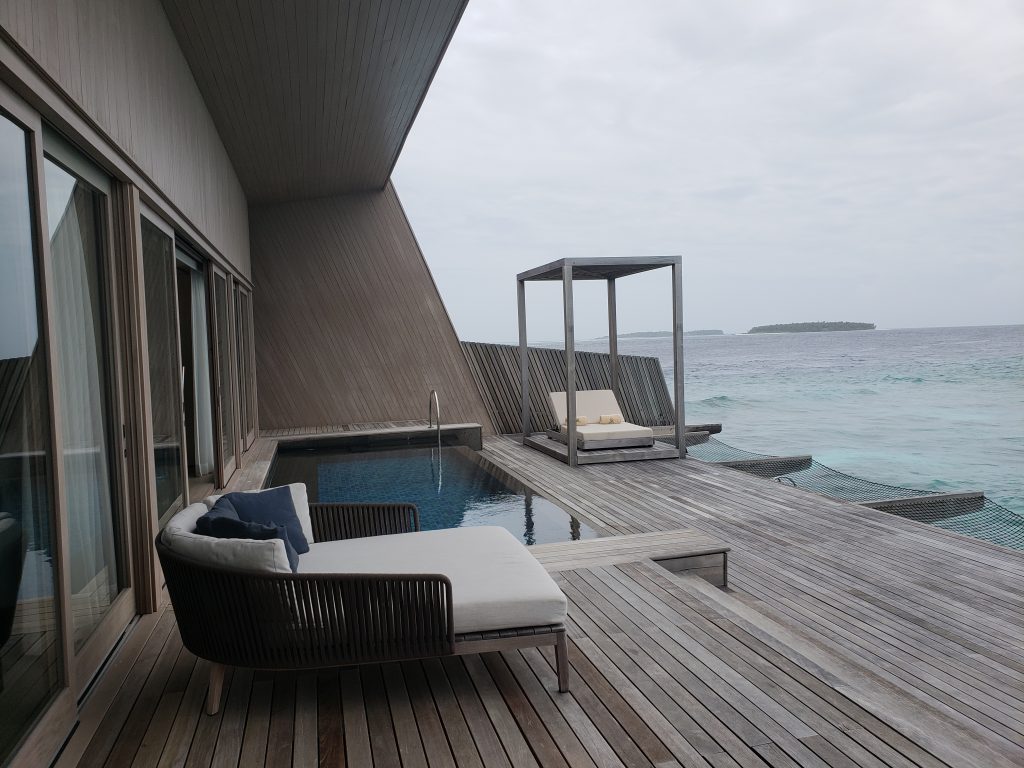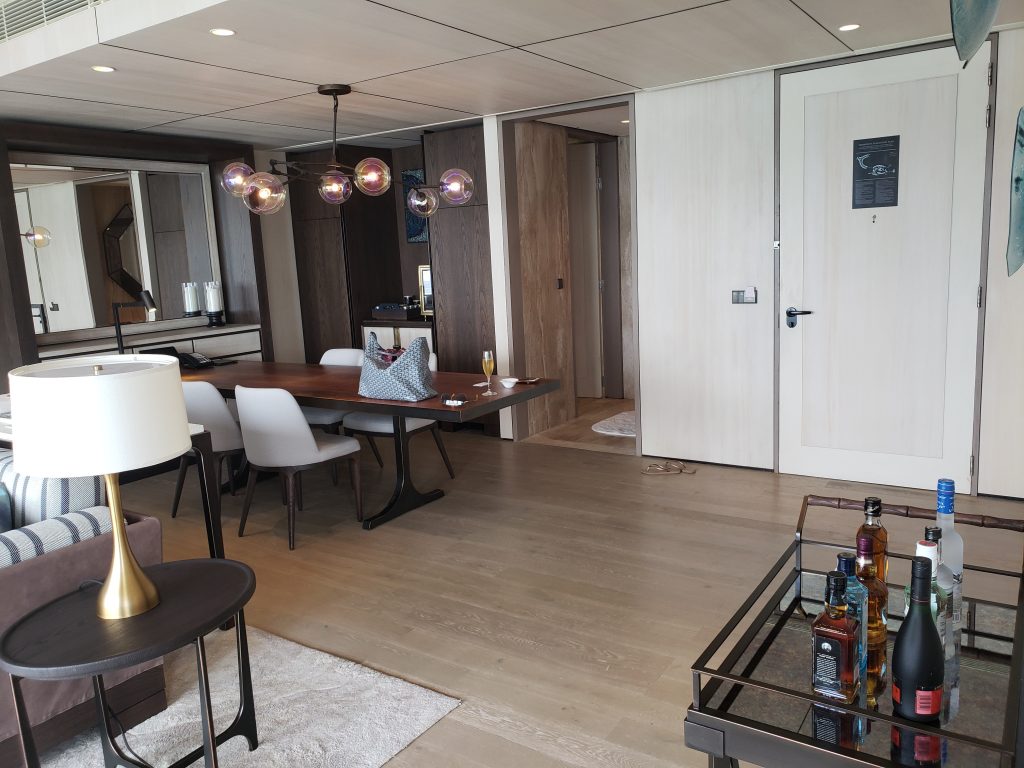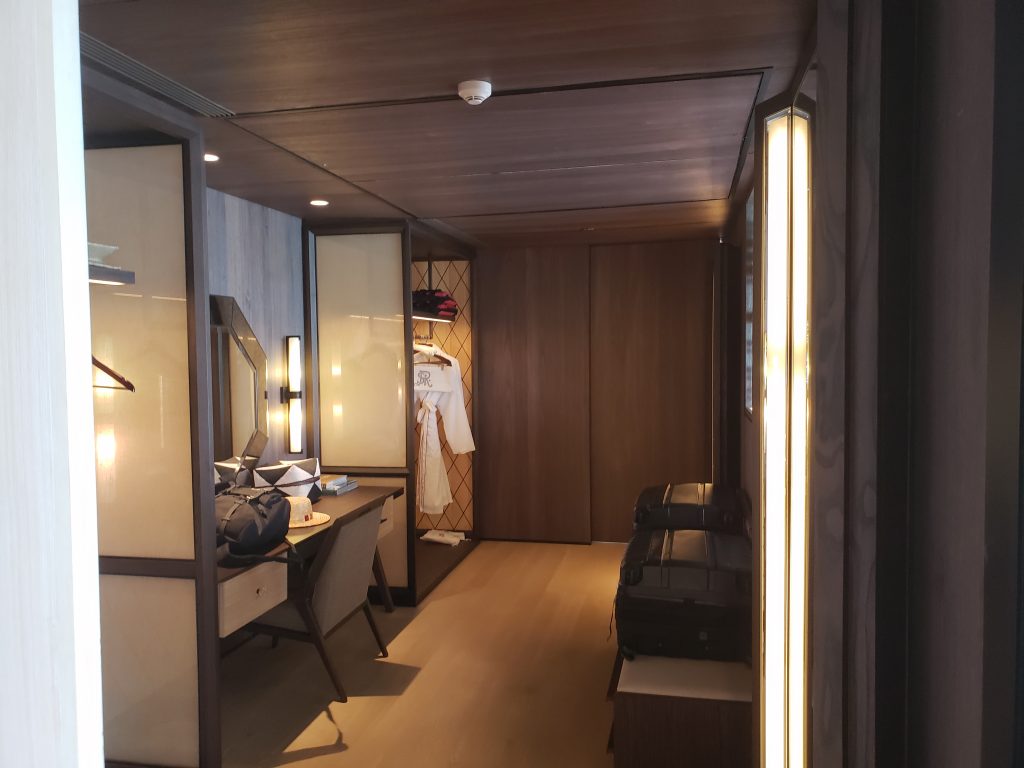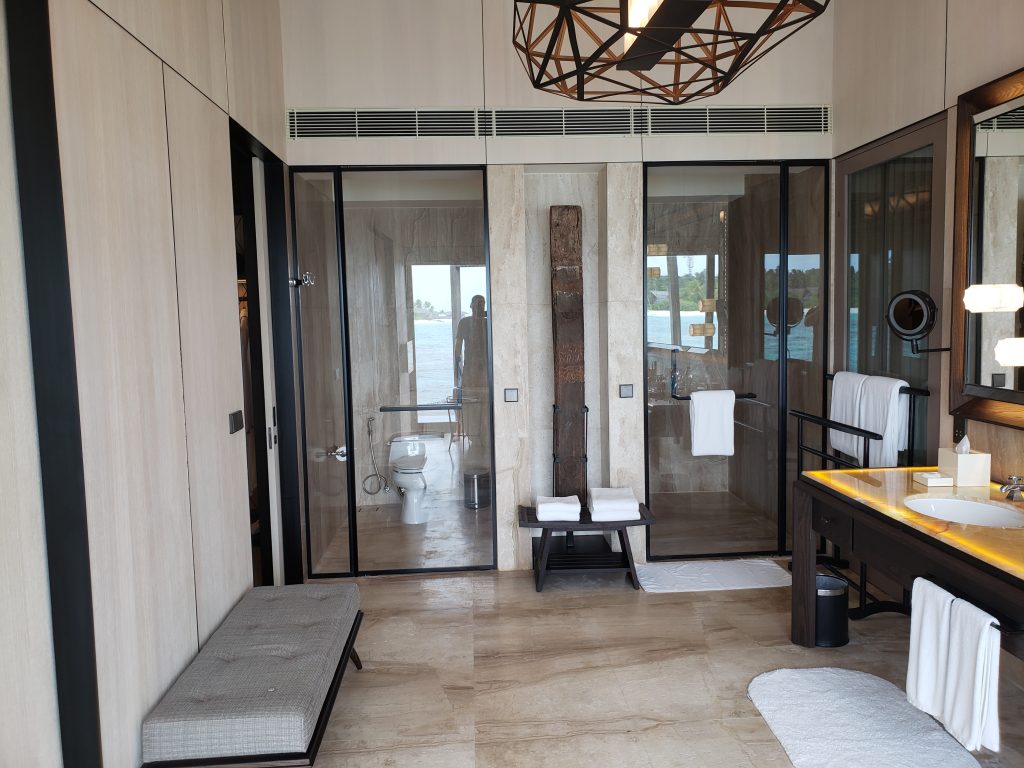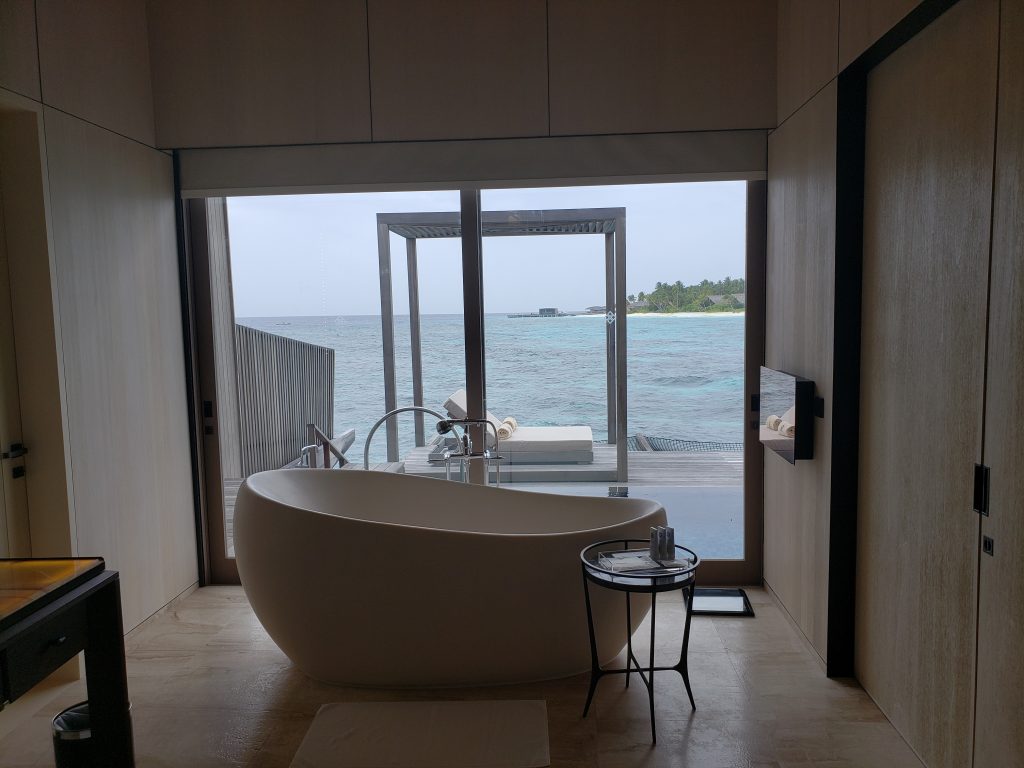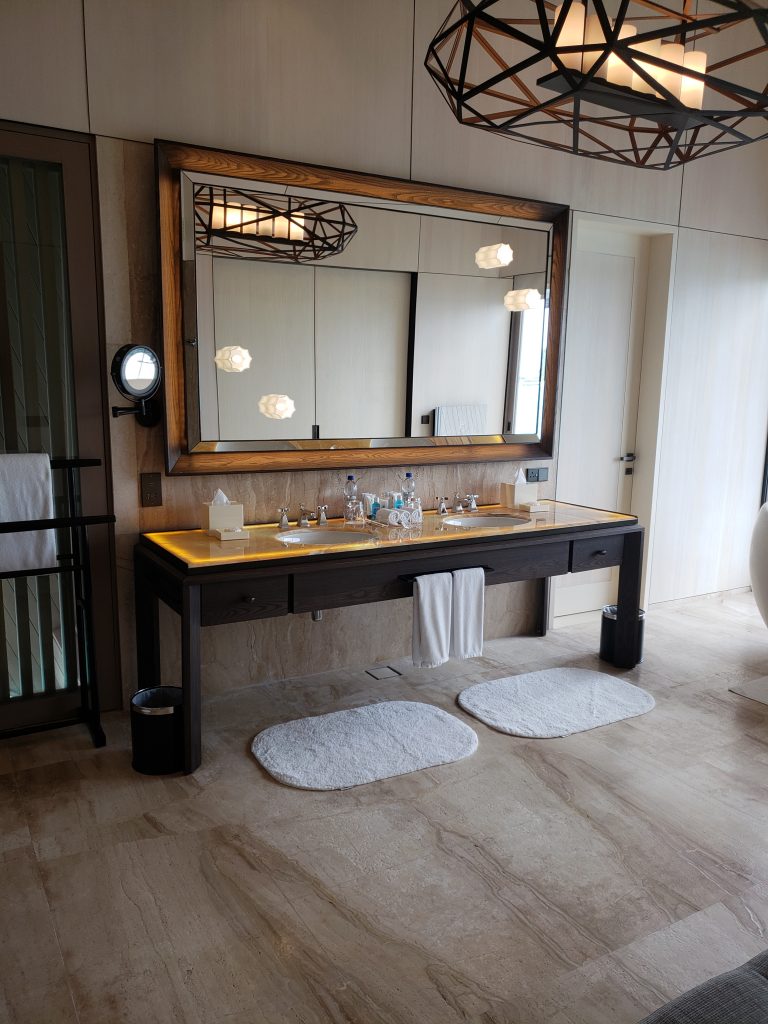 The Awesome Breakfast Spread (If your Marriott Platinum Elite- Breakfast is Free, otherwise, you will pay close to $100.00 Per Person for Breakfast)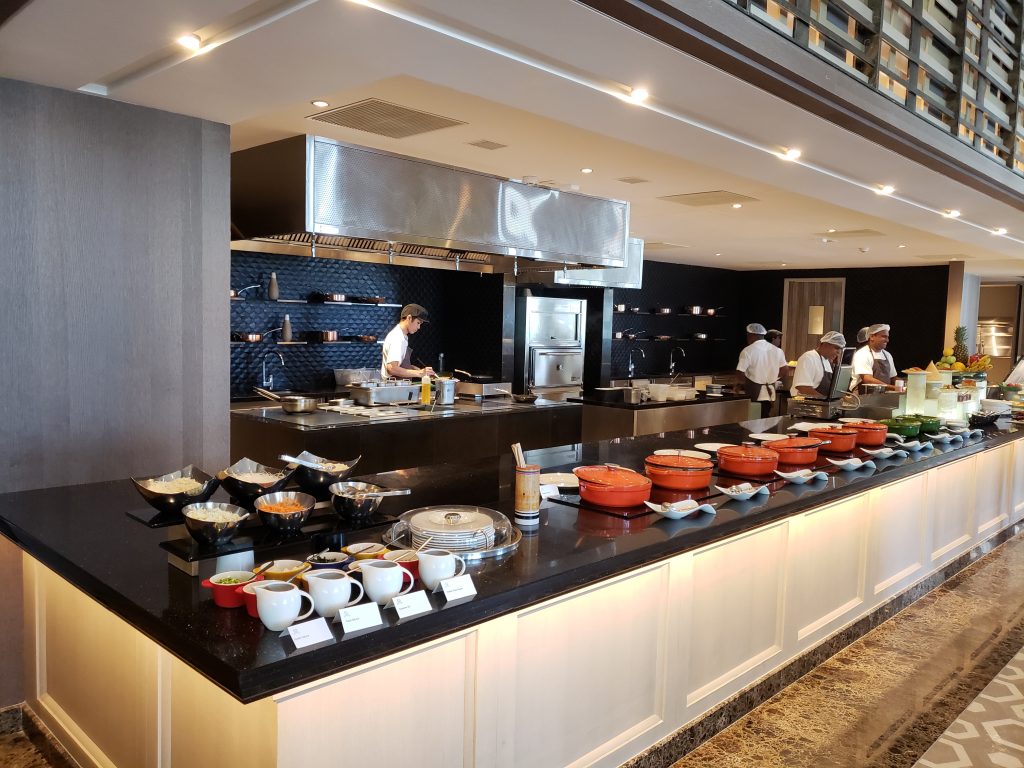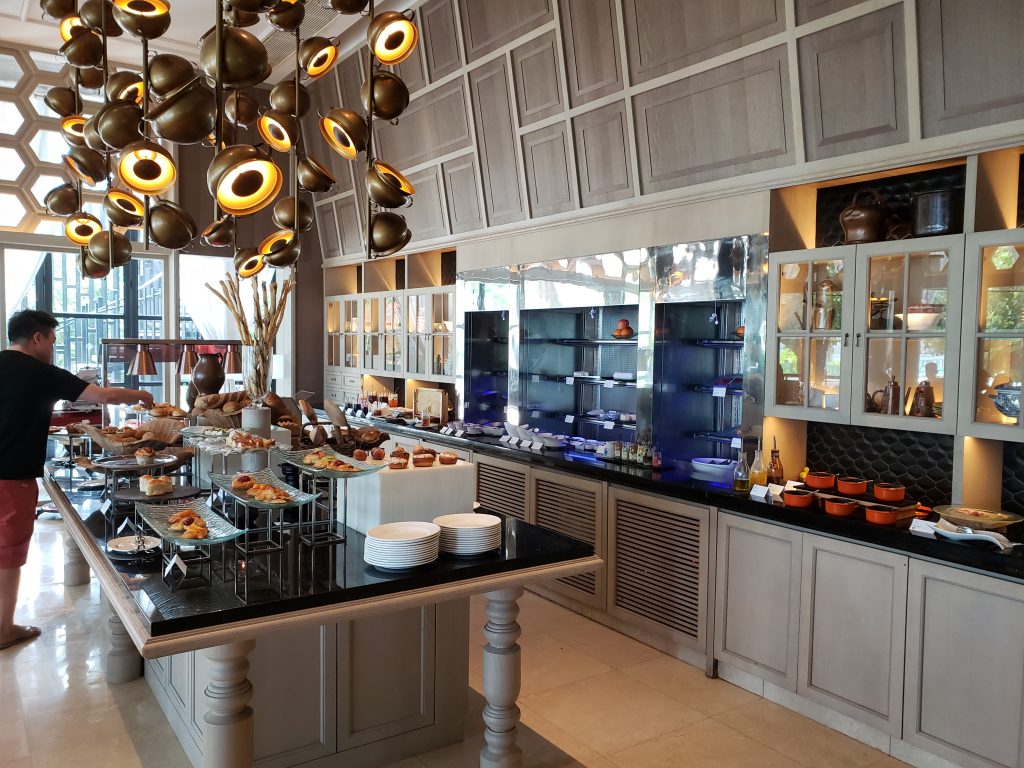 The Whale Bar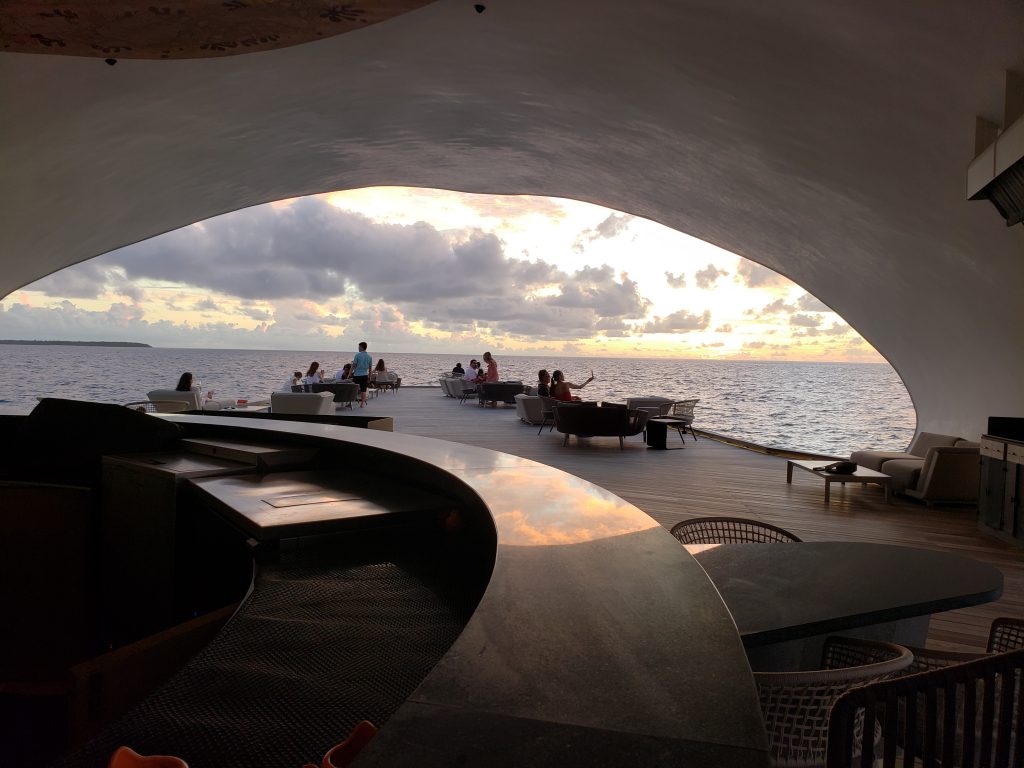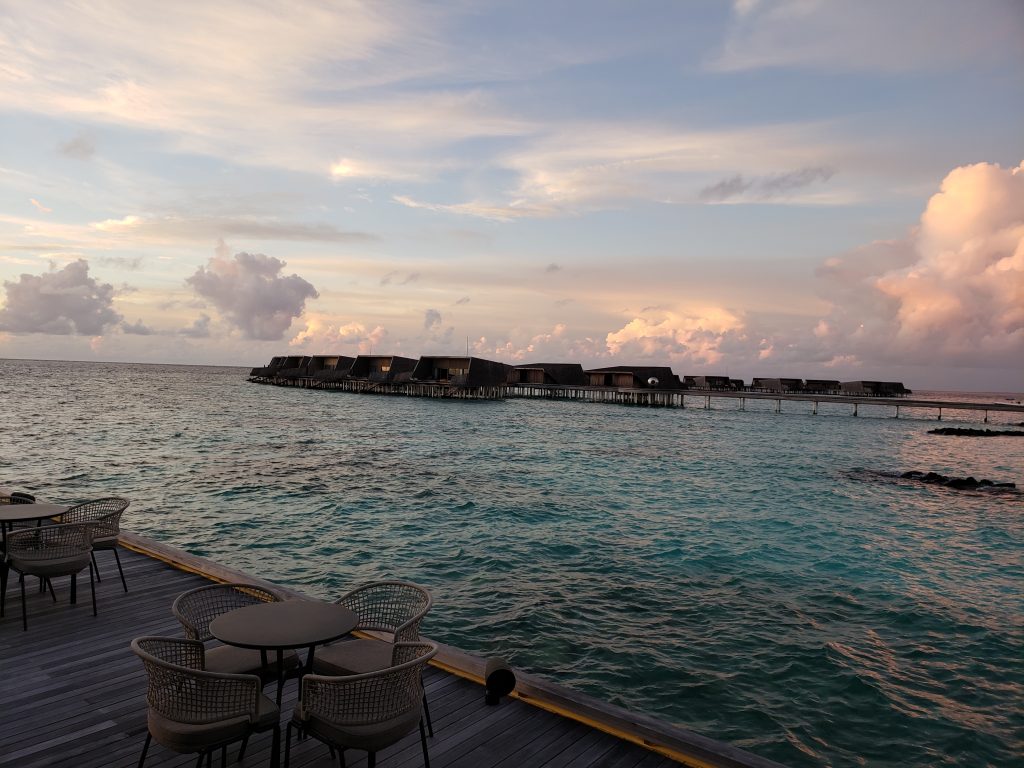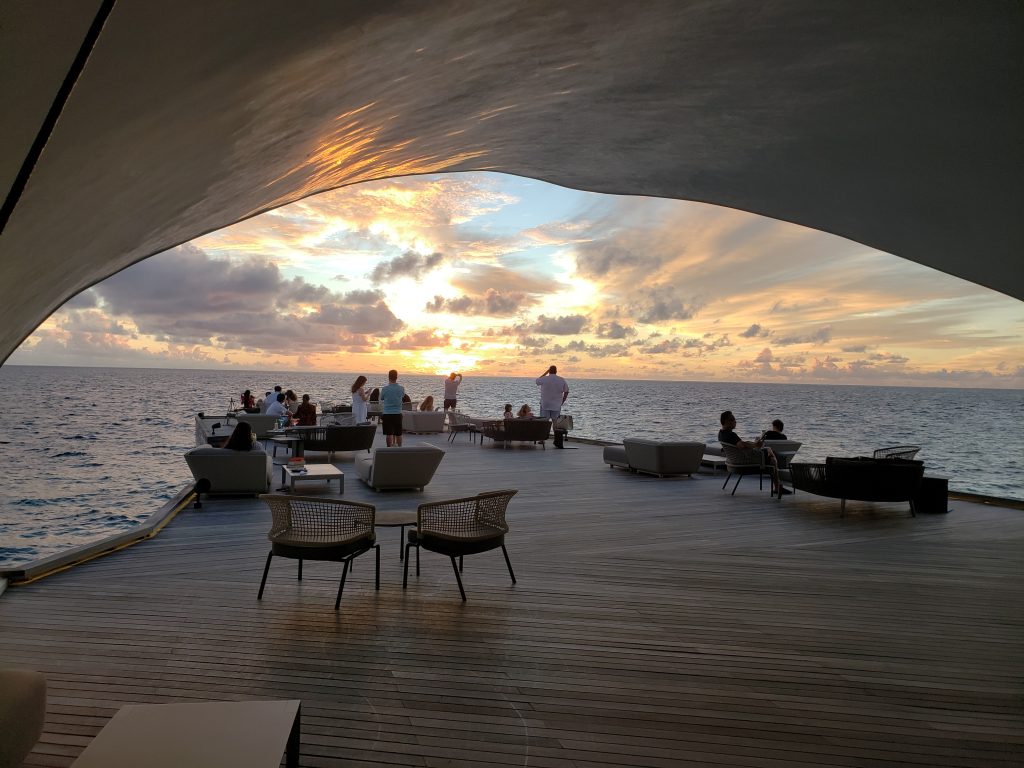 Hotel Pool / Beach/ Whale Bar Views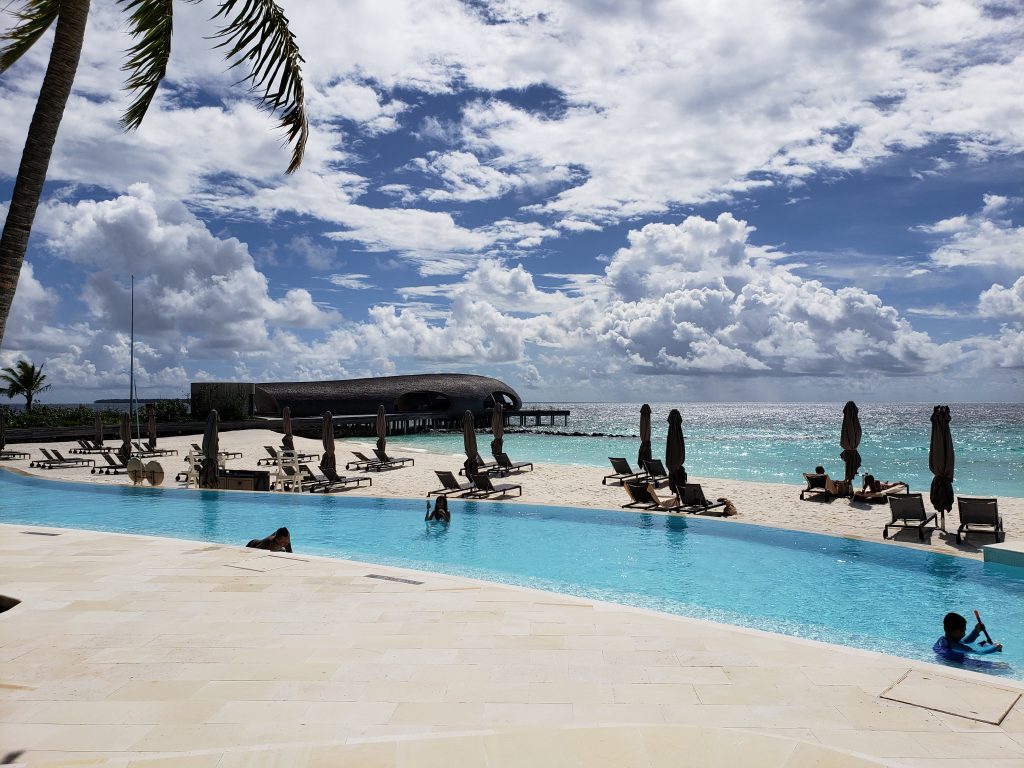 Spa Villas (Amazing Massages in These Cool Looking Villas)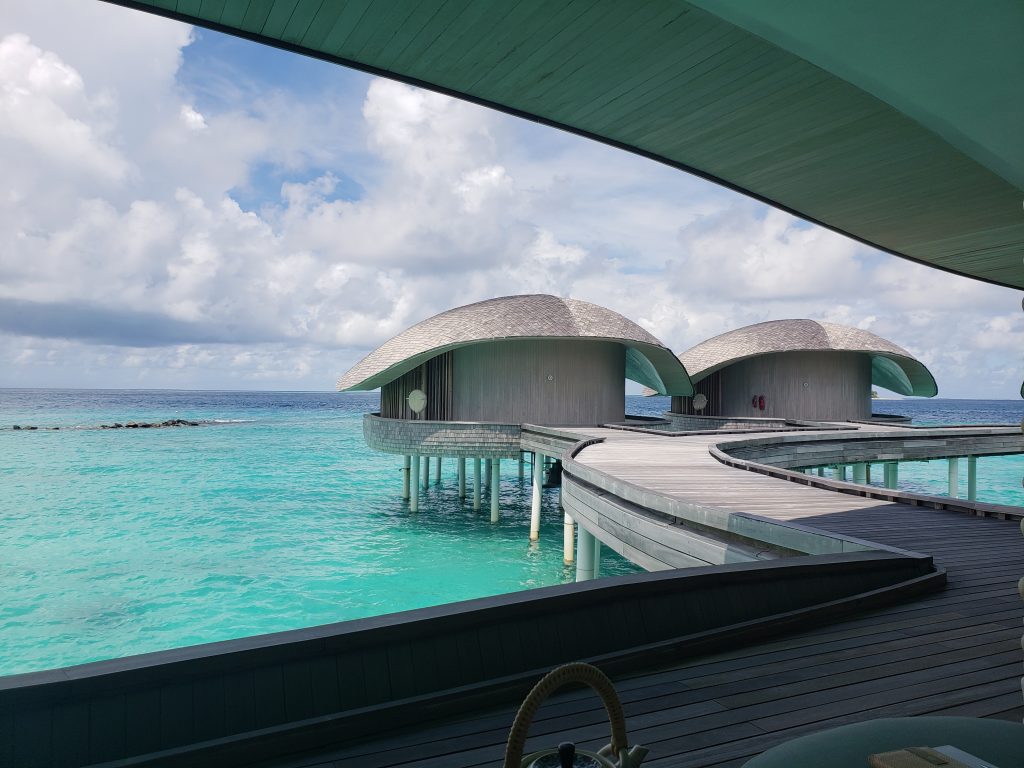 Spa – Blue Hole Pool – Awesome Views / Super Relaxing