The Awesome Deal I Scored at The Park Hyatt St. Kitts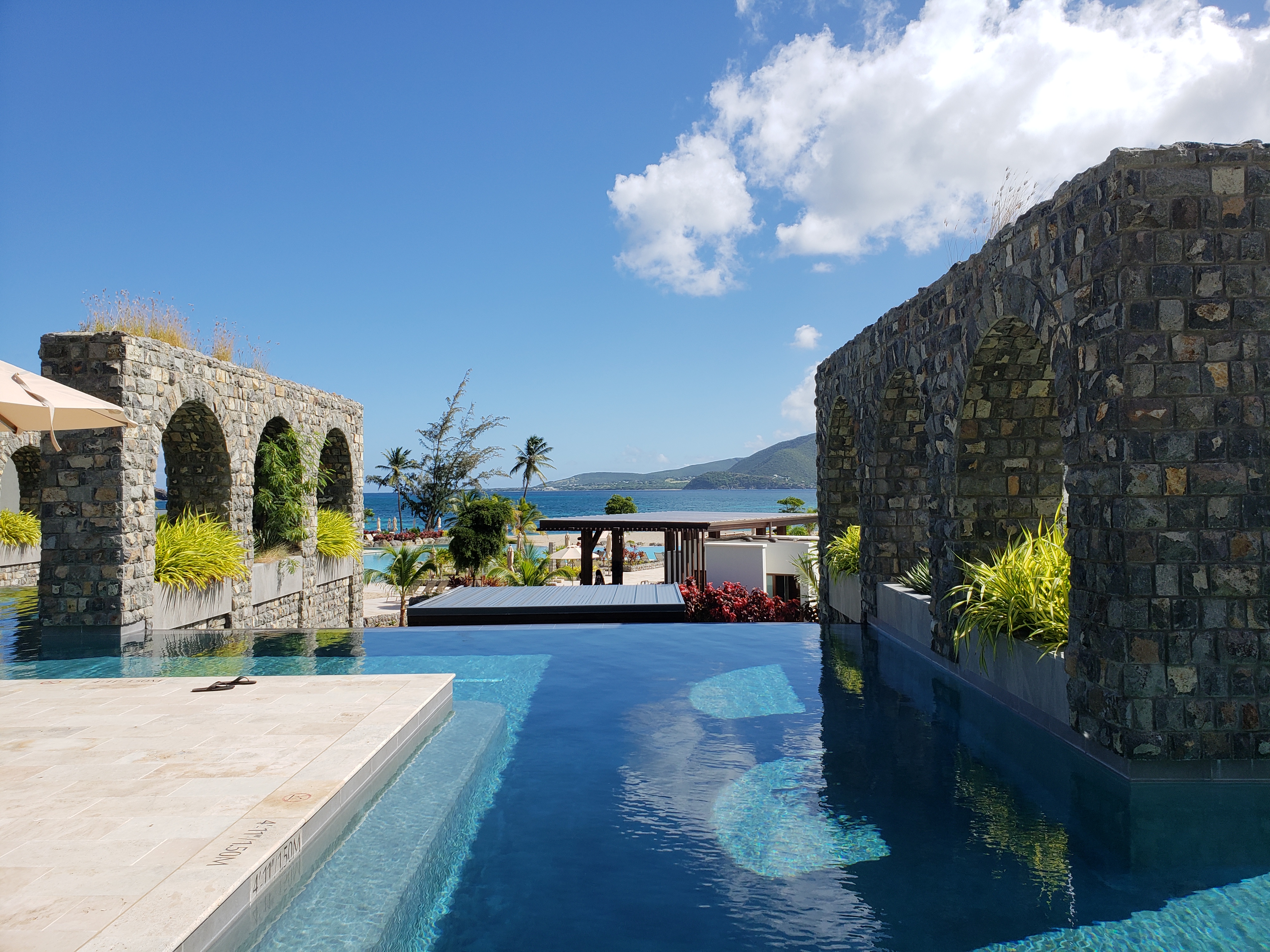 The Awesome Deal I Scored at The Park Hyatt St. Kitts
Before reading, I would like to mention that part of this method does not work anymore. However, you can try it for yourself. This article shows you how I got a phenomenal deal.
Park Hyatt St. Kitts Hotel opened recently and has been on my radar since it first opened. I pulled the trigger on a phenomenal deal back in April/ May 2018. I would normally use points; however, in this instance, using my Citi Prestige Credit Card allowed me to receive numerous benefits that would not allow me to pass this opportunity up.
Park Hyat St. Kitts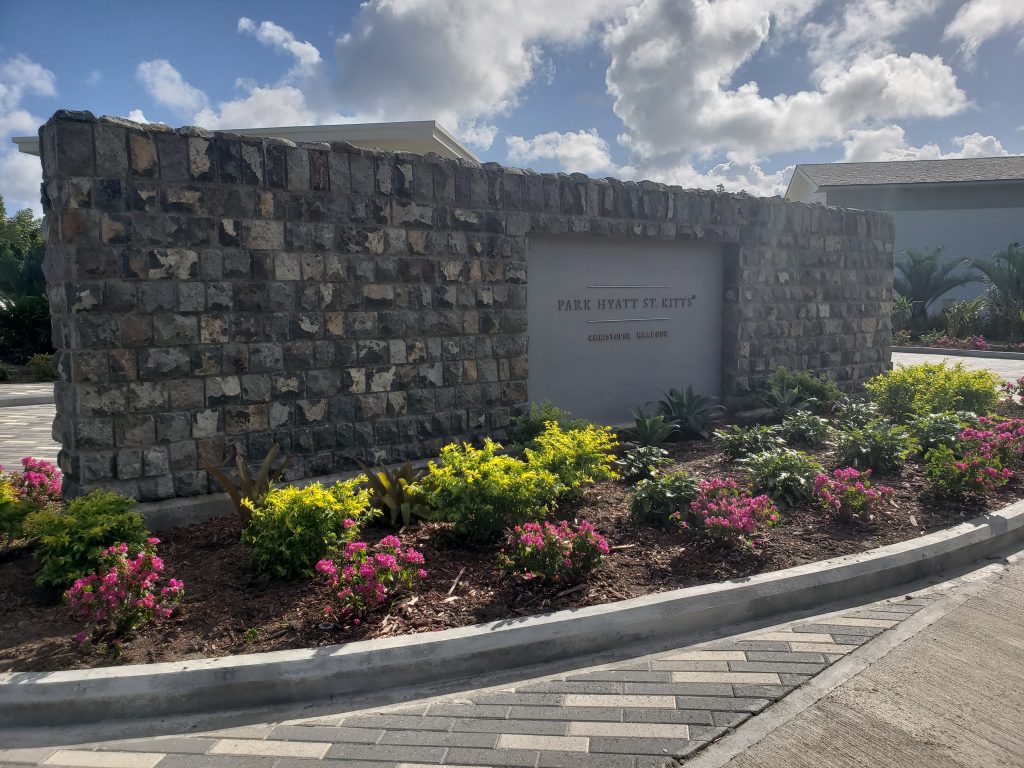 Hyatt is still offering a 4th night free and a $300.00 Credit Per Person which is one Piece of the promotion/ deal that i took advantage of. Here is what it looks like if you book this on Hyatt's Website.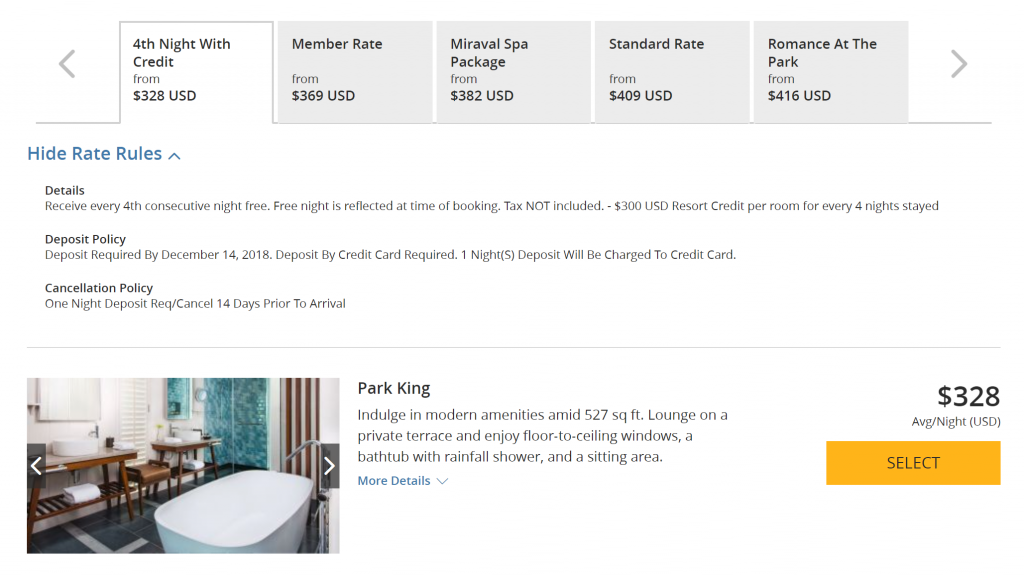 The 4th Night Free and $300.00 Credit From Hyatt's Website Was Just A Start
Above you will notice a 4th Night Free From Hyatt's Website, + the $300.00 Credit Per Person promotion. How Can I make this deal even sweeter? Hmmm. My Citi Prestige Credit Card which is no longer available (Rumored to be re-released/ refreshed by Citi Bank in Januay 2019- Make sure to check in with me if your interested in getting it when it is re-released) allows me to book a 4th night Free on any hotel worldwide. I decided to take the Hyatt Hotels 4th Night Free Night (Promotion I showed you above) + $300.00 Per Person Credit and my Citi Prestige 4th Night Free benefit and stack both offers. Your asking yourself how does that work? Well, let me tell you how it works. Here is the Breakdown for Hyatt's Promotion of the 4th Night Free and $300.00 Credit Per Person. See below.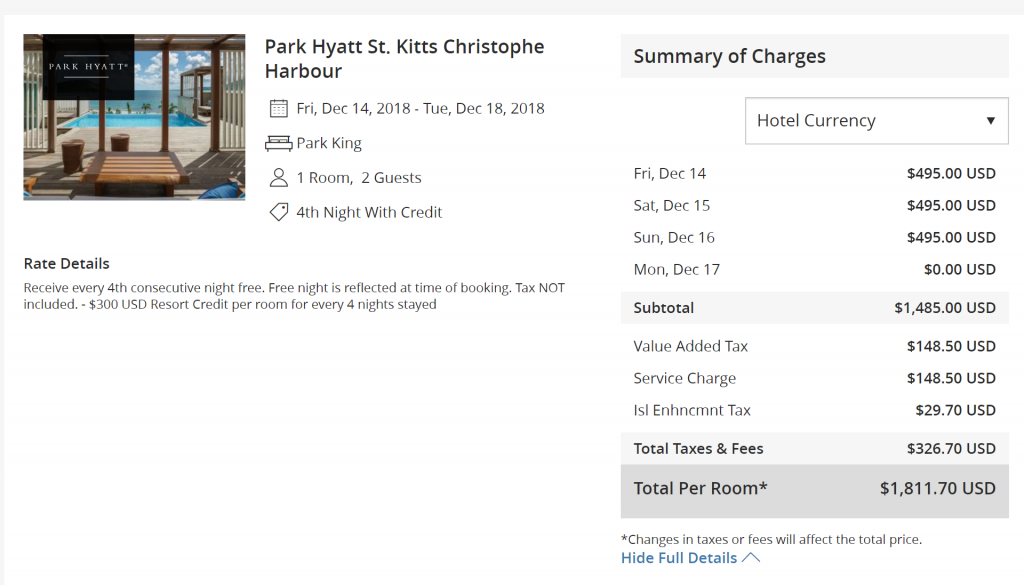 So as you can see I am already getting the 4th Night Free from Hyatt, above. Now lets use my Citi Prestige Credit Card to pay for this booking so that I can use the Citi Prestige's 4th Night Free Benefit as well. What the Citi Prestige will now do is take the average cost of the entire Reservation (Excluding Taxes & Fees), divide that into 4 nights, and refund another Night off the average cost of the night. Here is a break down to explain:
Friday December 14 $495.00
Satruday December 15 $495.00
Sunday December 16 $495.00
Monday December 17 $0.00
Total For 4 Nights (4th Night Free) = $1485.00 (Excluding Taxes & Fees)
Divide $1485.00 Into 4 Nights Equally and that would Equal = $371.25 Per Night
Using my Citi Prestige Credit 4th night Benefit – I will Receive an additional credit from Citi Bank for $371.25
My Total Cost of the Room at Hyatt Will Now Be $1113.75 (EXCLUDING TAXES & FEES) for Four Nights at the Saint Kitts & Nevis Park Hyatt Hotel INSTEAD OF $1485.00 (EXCLUDING TAXES & FEES)
WAIT IT GETS EVEN BETTER!
Citi Prestige is a Hyatt Prive Agent, which is only available to certain Travel Agents. Booking via Hyatt Prive Agent entitles you to additional VIP benefits! Such VIP Benefits Include:
An ADDITIONAL $100 property credit per room per stay (So Now Our Credit is $700.00)
A one category room upgrade confirmed within 24 hours of booking (room-to-room or suite-to-suite, subject to availability)
Daily full breakfast for two in the hotel's restaurant (Order from the Menu, or Buffet, or indulge in both like we did, basically stuff our faces lol)
Early check-in (as early as 9AM) and late check-out (as late as 4PM), subject to availability
With all of these benefits, the love for the Hyatt Brand, Beautiful St Kitts, this was an easy decision for us. I hope to post a review about the Park Hyatt St. Kitts at some point in the near future; however, in a few words or less the Hotel\ property was stunning, food was delicious, rooms were modern, beautiful, clean, staff was superb, etc.
Go to Reggae Beach 10 Min Walk From Hotel!
Please Enjoy the Pictures!
Front Entrance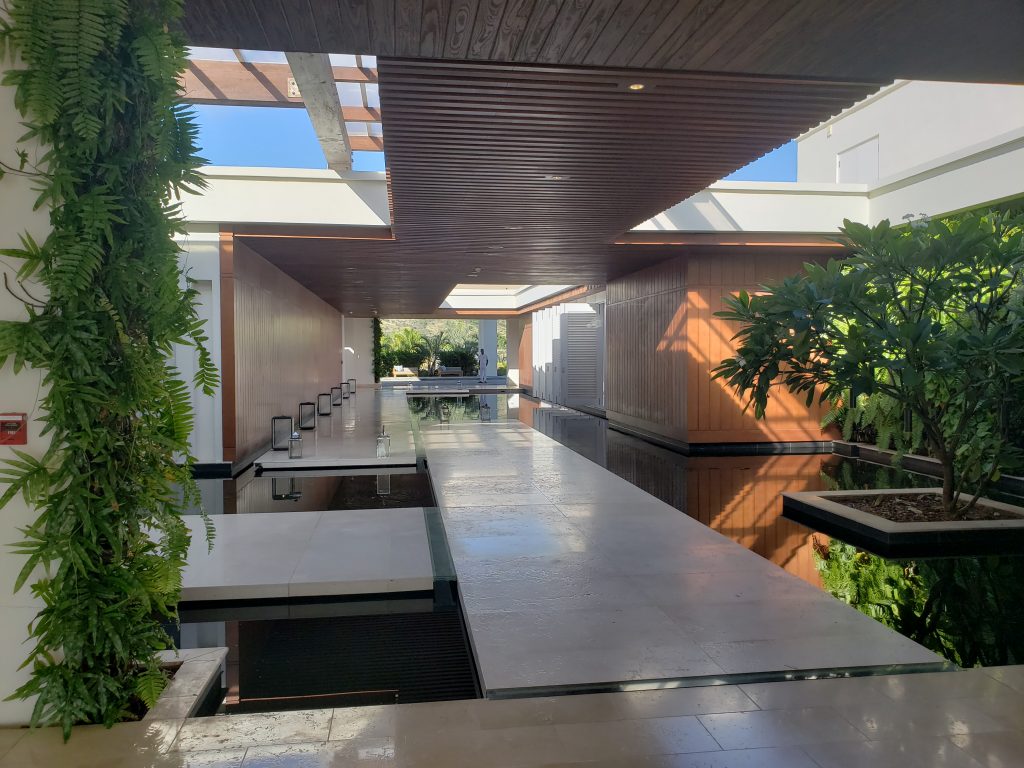 View From Front Lobby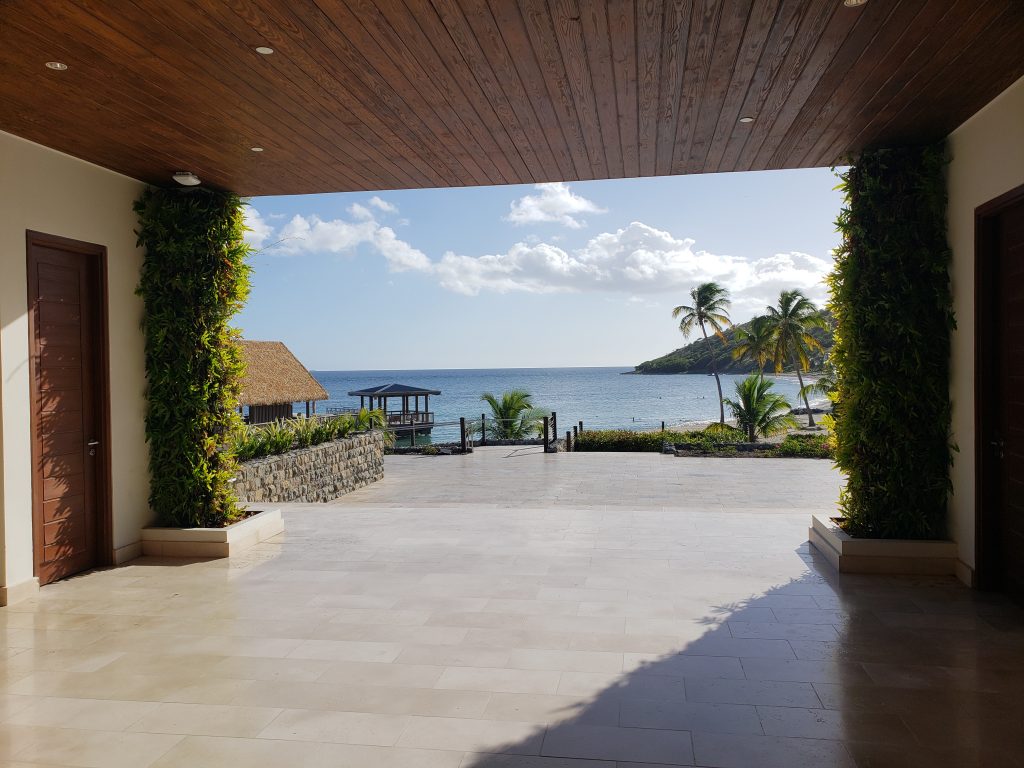 Adult Pool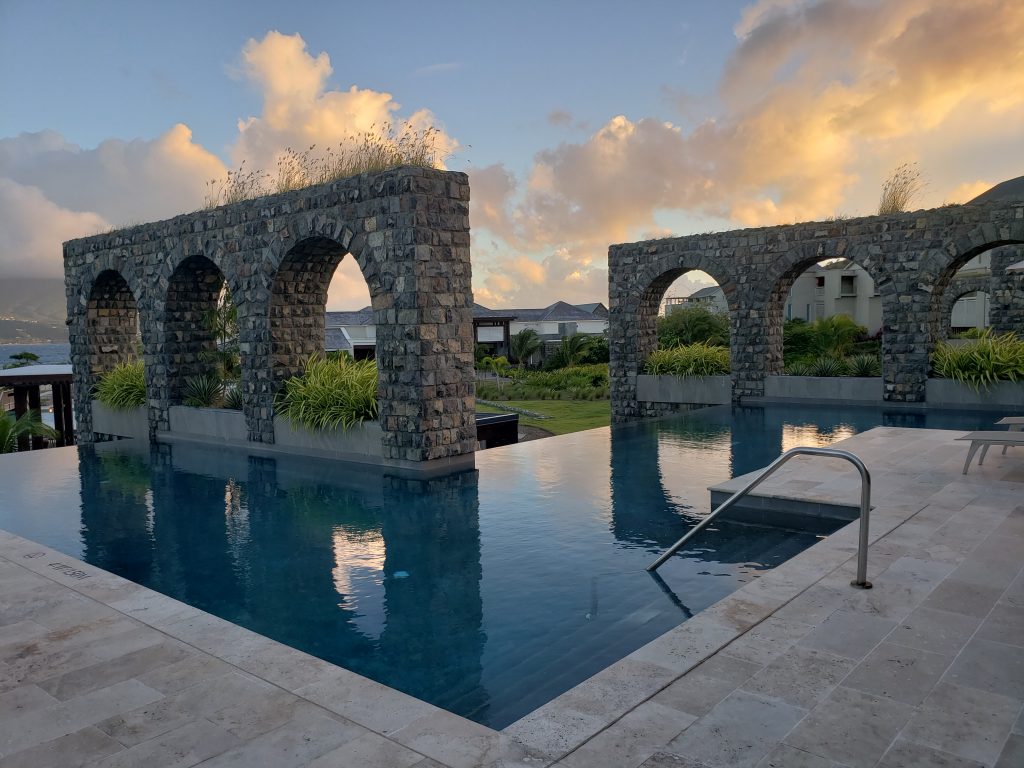 Park Hyatt Nevis Peak Suite Outside Area & Plunge Pool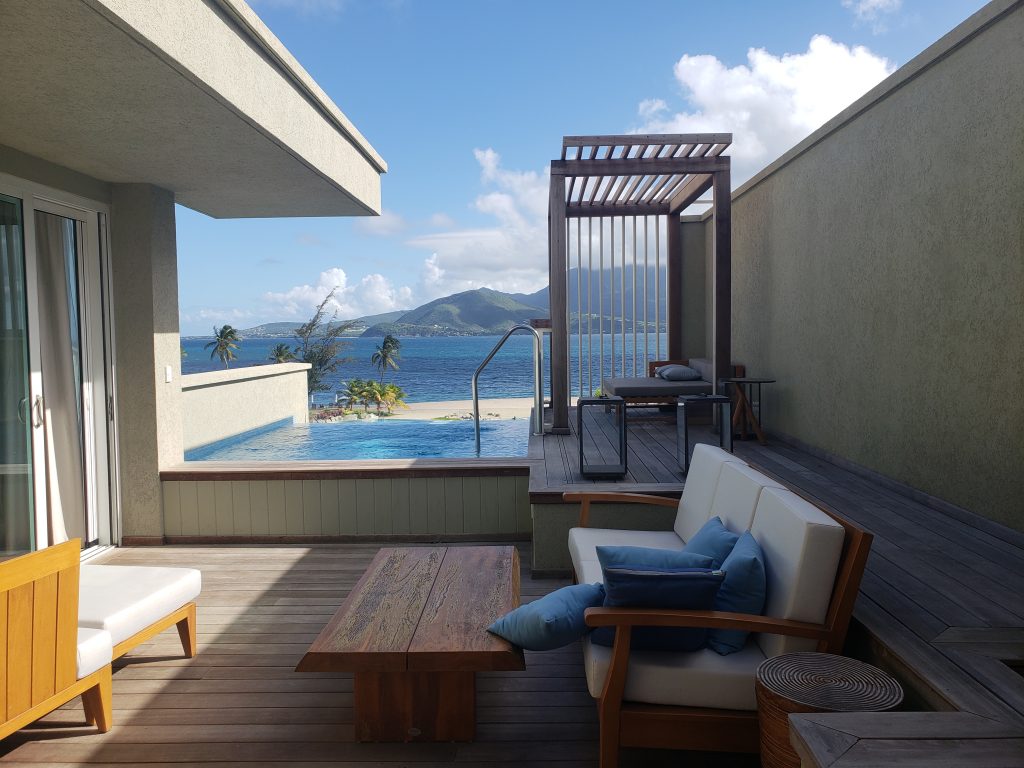 More Views From Park Hyatt Nevis Peak Suite Outside Area & Plunge Pool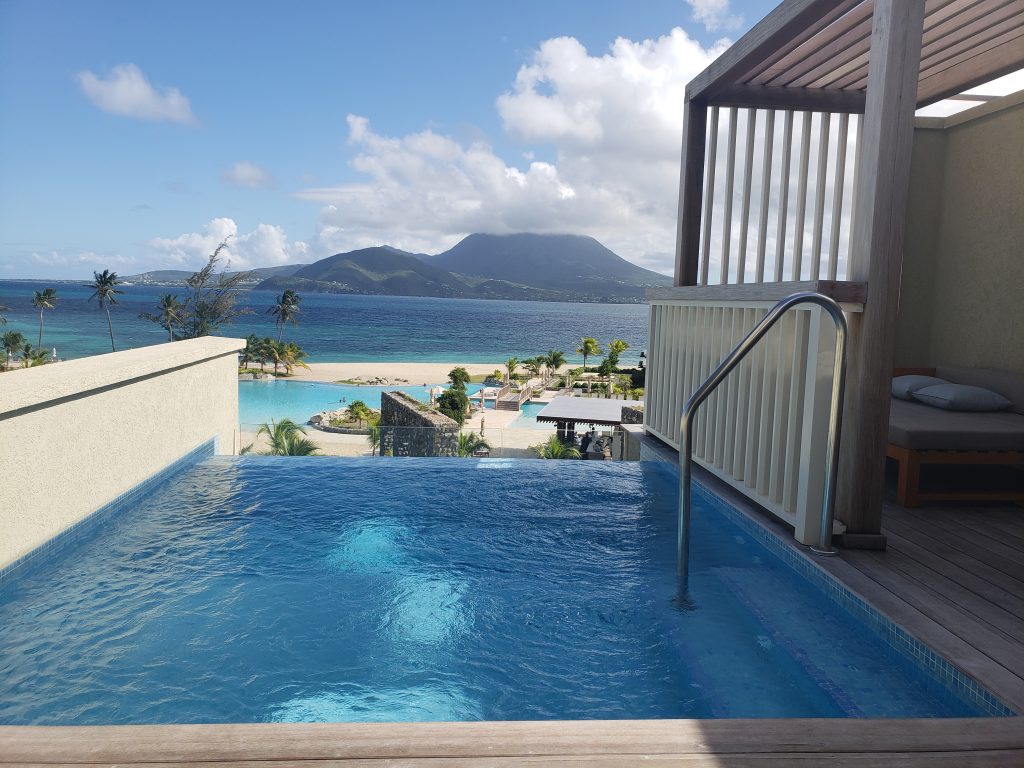 Park Hyatt Nevis Peak Living Room Views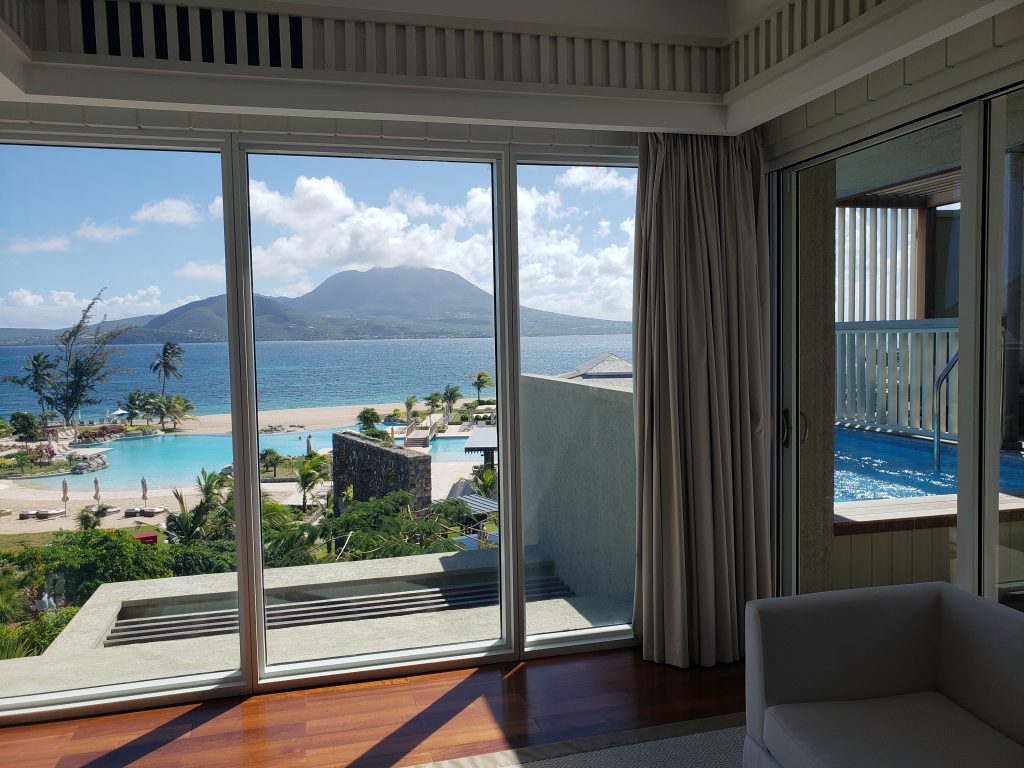 Park Hyatt Nevis Peak Bed Room Views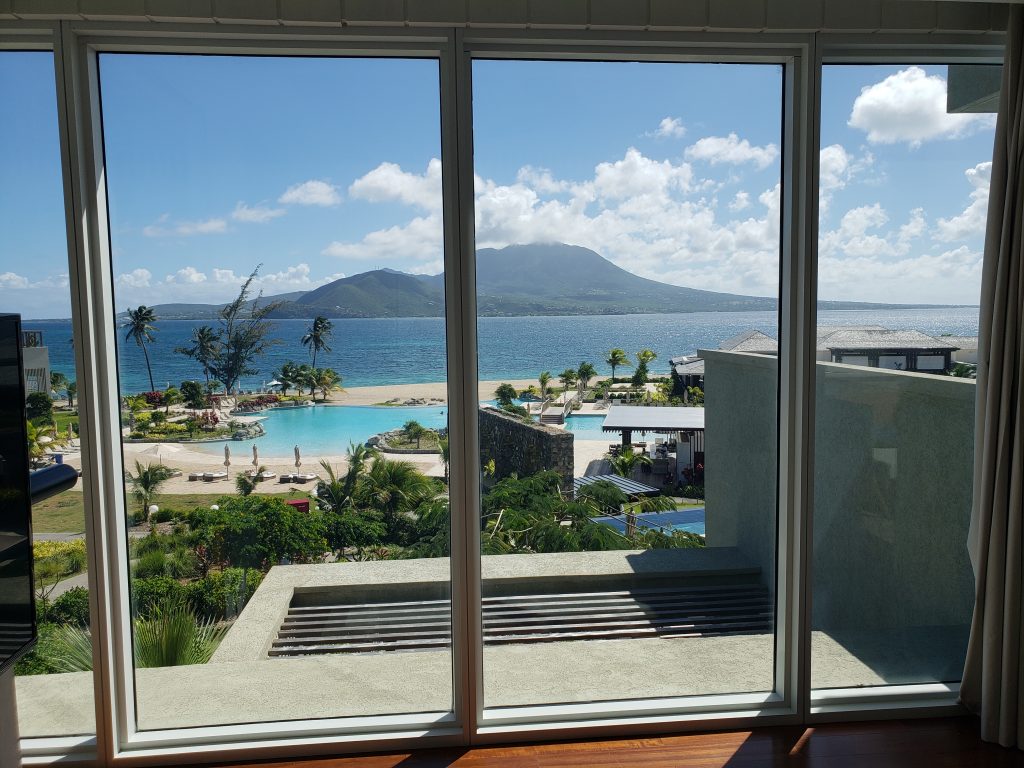 Hotel View From Beach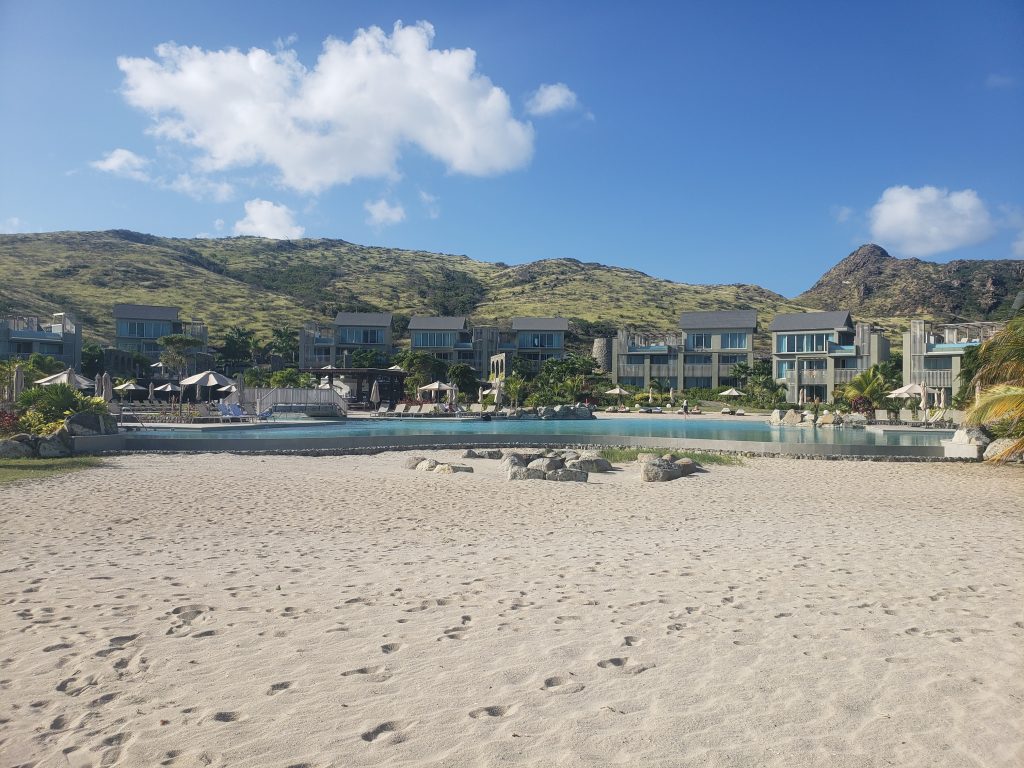 Free Breakfast when Booked with Hyatt Prive Agent – Table Every Morning / With View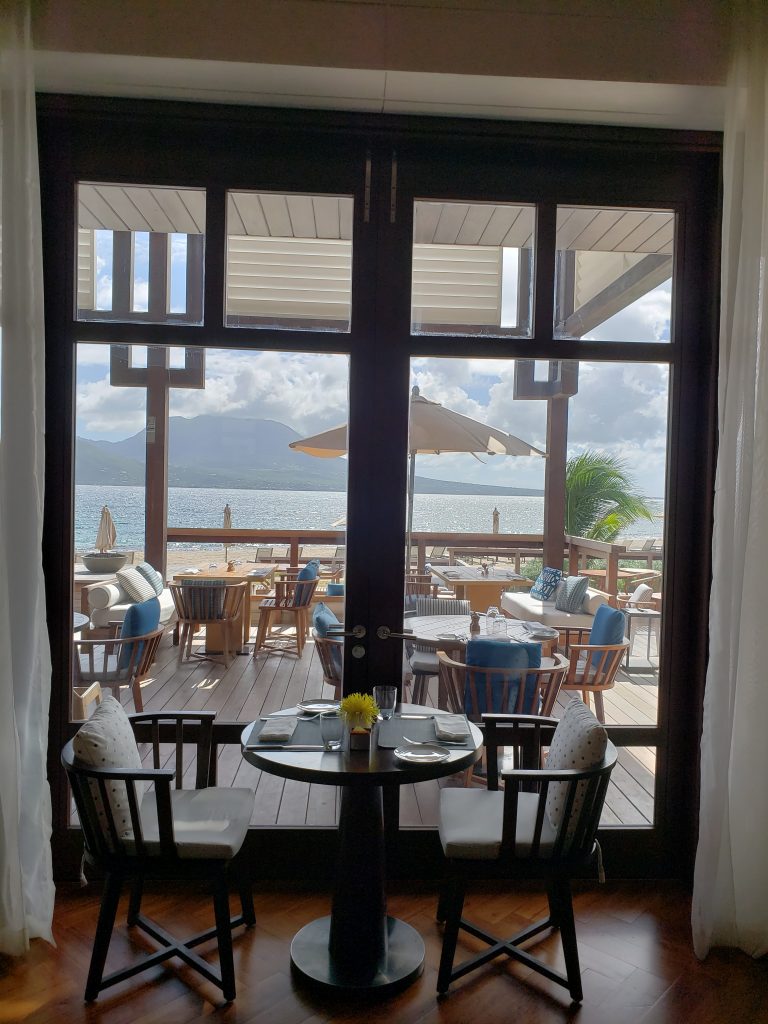 Park Hyatt Cabanas