Delta One Airbus A330 DL144 Seattle to Amsterdam Review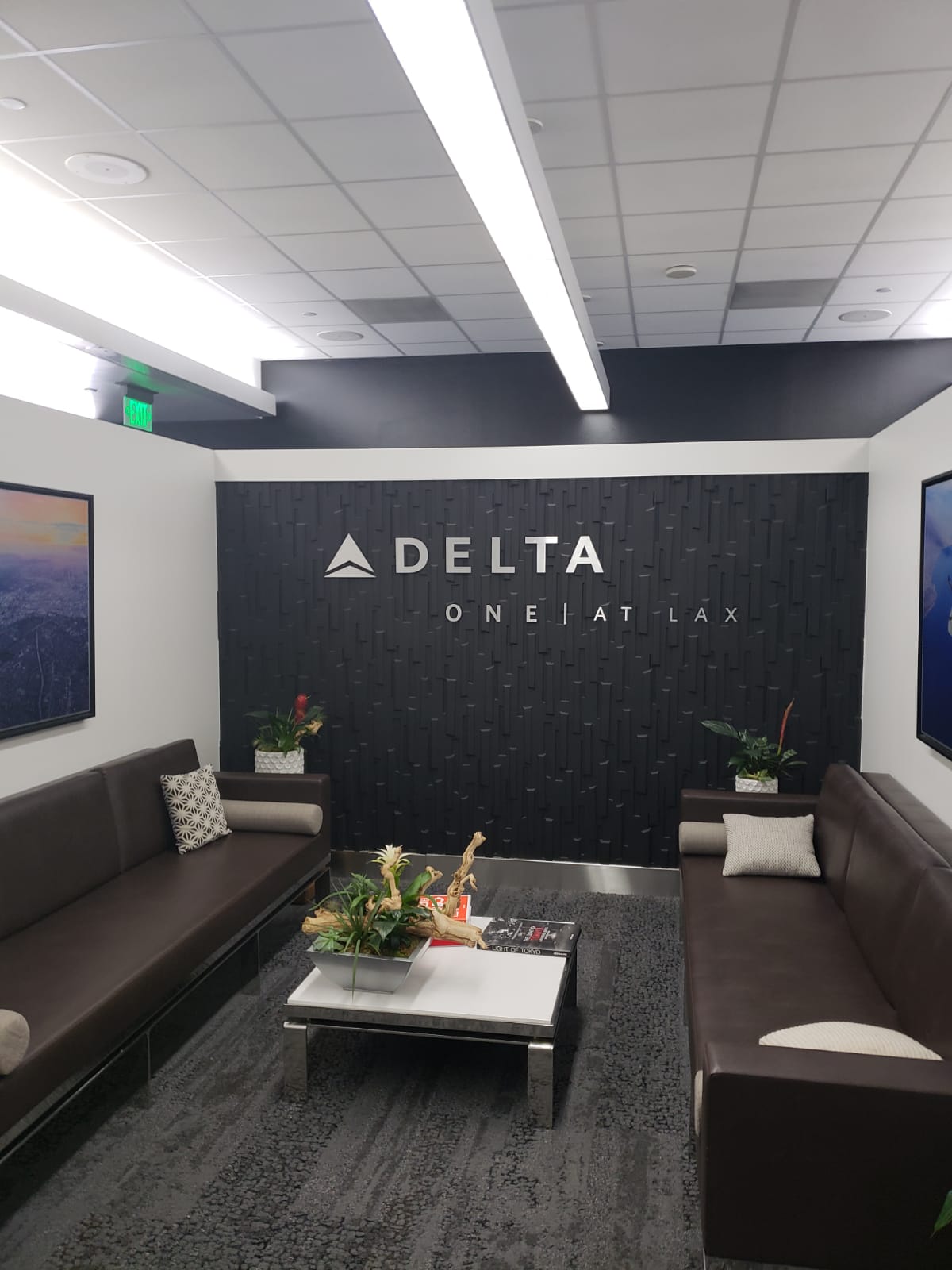 Delta One Airbus A330 DL144 Seattle to Amsterdam Review
Picture above is from Check-In Lounge at Los Angeles LAX International Airport.
Some of Delta One's Amenities – Check In Lounge (Light Refreshments) & Lounge Area, Priority Check In, Priority Security Check, Priority Boarding, Free Baggage, and best of all Lie Flat Seats!
Priority basically Means Fast Pass to the Front Of the Line. kind of like a Fast Pass at Disneyland but for Airfare.
Delta One is delta's finest upper class seats that are usually only available for Long Haul Flights for Example International Flights to Usually Asia/ Europe. There are some flights Domestically that have Delta One for Example Los Angeles to New York; however, most Delta One Flights are international Long Hauls. Delta One offers one of the best upper class flights I have been on; however, I am sure there are many superior to Delta One. If you can score a good deal with Cash (Though I am not a cash player, I am sure some can find a deal using cash.) / or Points I recommend Delta One. Delta One Flight to Asia or Europe using a Saver Award ticket will usually run you about 75,000 Delta Miles one way; however, check out my Other Post "Fly Delta One (First Class) for 39K American Express Membership Rewards Points" and I will show you how to get a smokin deal which ends September 12th, 2018!
Delta One Upper Class Allow Your Seats to Fully Lie Flat! See Pictures Below:
Seat Upright.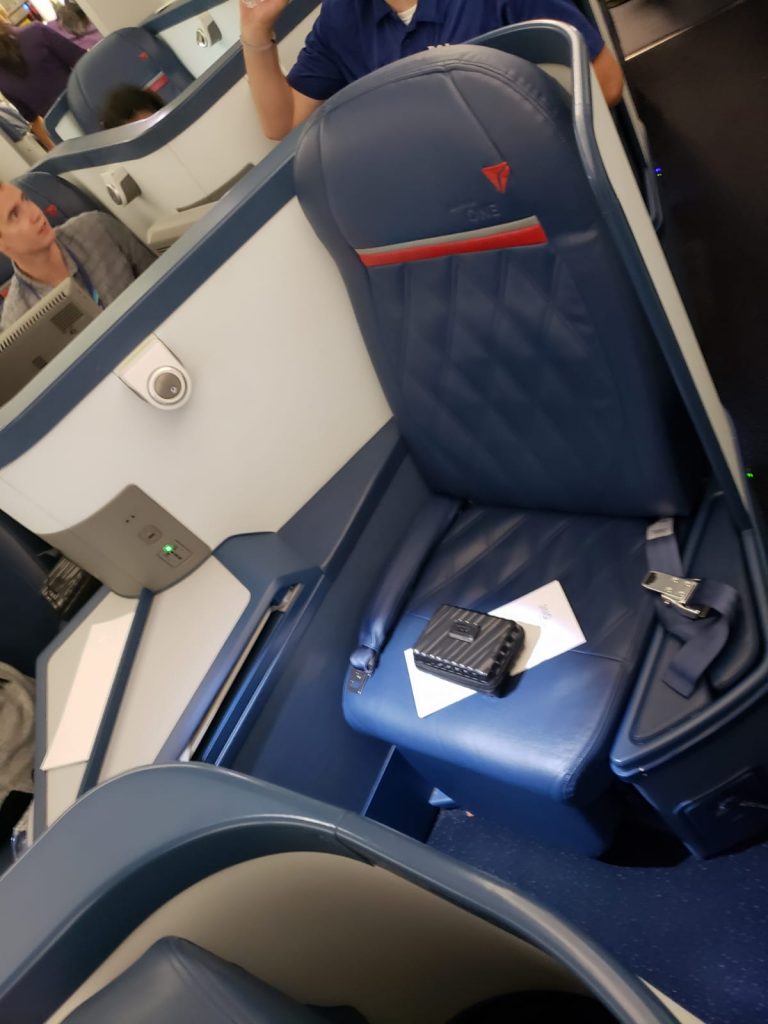 Seat Fully Flat #1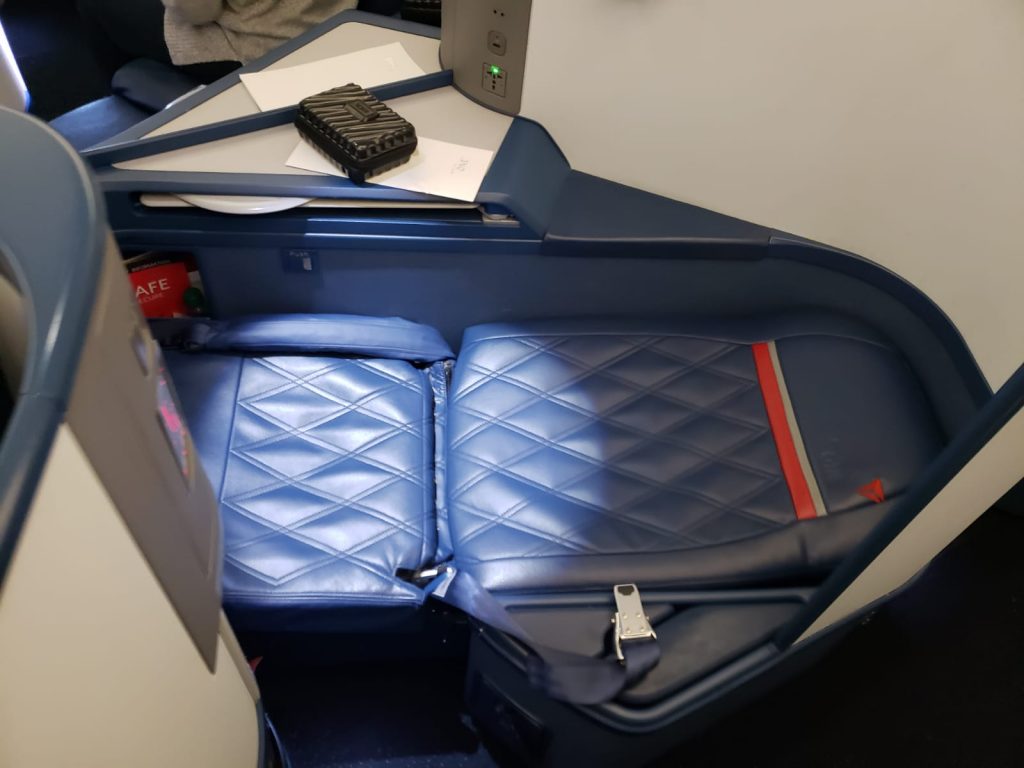 Seat Fully Flat #2
TV Views. The Tv's Come out as well. See My Picture while having breakfast below.
Before I get into the food. I wanted to show you my little toilet tree bag that Delta Gives to everybody seated in Delta One. The Tumi bag Is pretty cool, even though I am not sure if I am ever going to use it. Its a bit small but hey its free and when its free its for me. The Contents include a nice soft eye mask, ear plugs (your going to need these, I don't snore, but wow people snore loud in first class) , hand sanitizer, toothbrush, toothpaste, lip balm, lotion, and a pen. Pretty cool.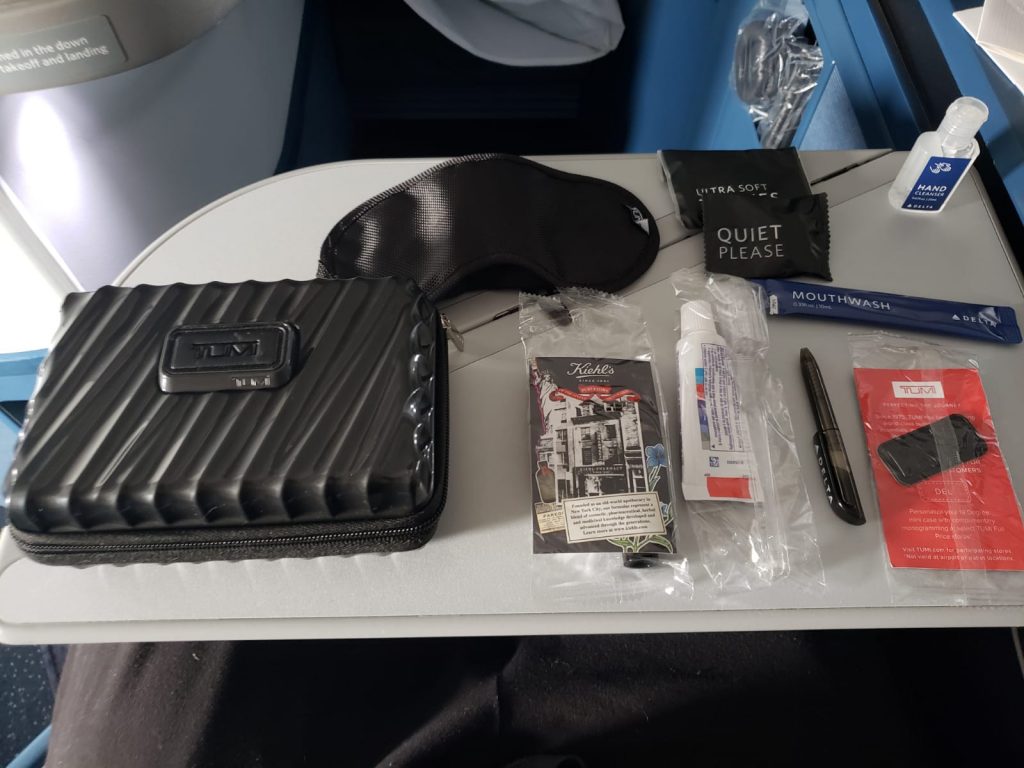 Food – Starter – Peanuts & Wine
Appetizer – Salad with Shrimp Cocktail (I Guess you Could Call it haha) Corn Chowder and My Missing Bread which I got shortly there after.
Dinner – Beef Tenderloin- MORE WINE – And More Bread Which again Got Some More Shortly Thereafter.
My View When it was Sleepy Time. Actually was a lot darker then my camera makes it look.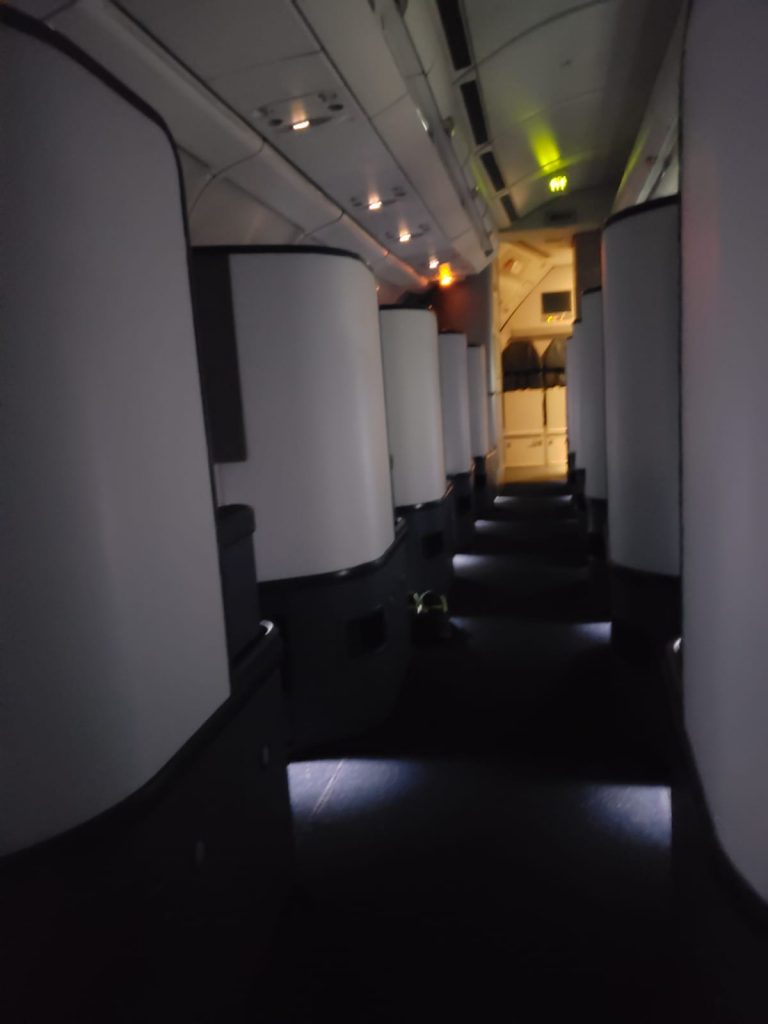 Good Morning Time for Breakfast. I was disappointed though. My Breakfast was eh. My Egg Thingy was kind of eh. I forget what they called it but it sort of taste like Styrofoam. Though the Bagel, Cinnamon Roll (Not in Picture), and coffee somewhat made up for it.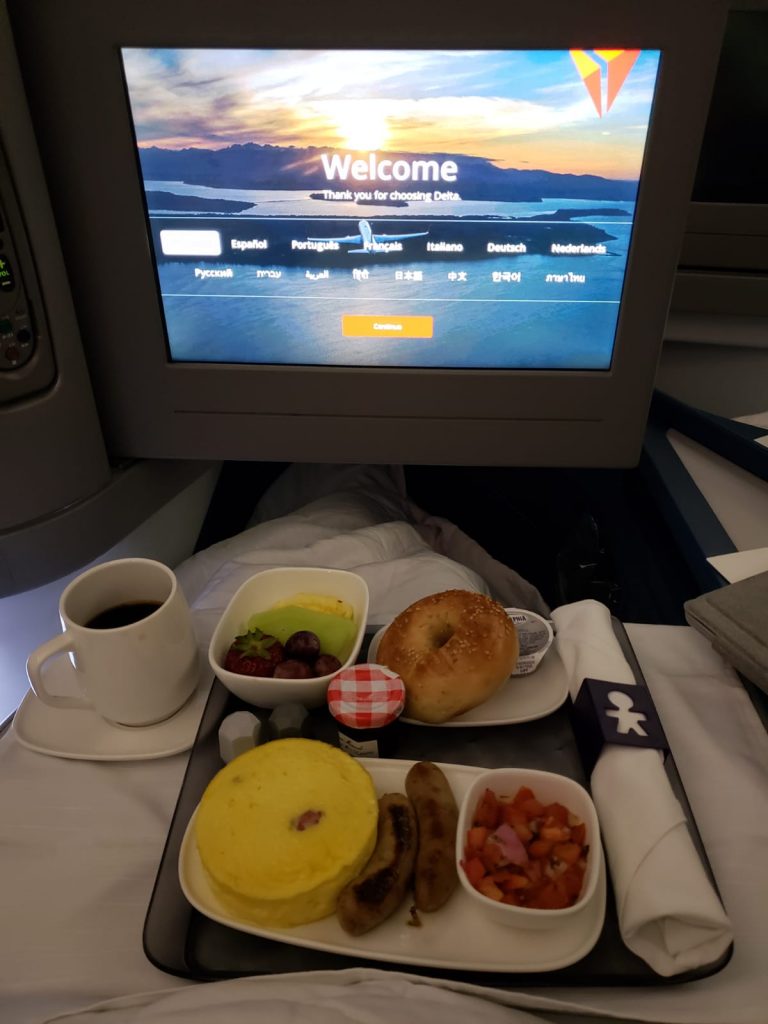 Delta One Seat Format. The Format is 1, 2, 1, as you can see below. So if you have a significant other you will want to sit in the middle Section. Which has 2 seats specifically made to be more intimate.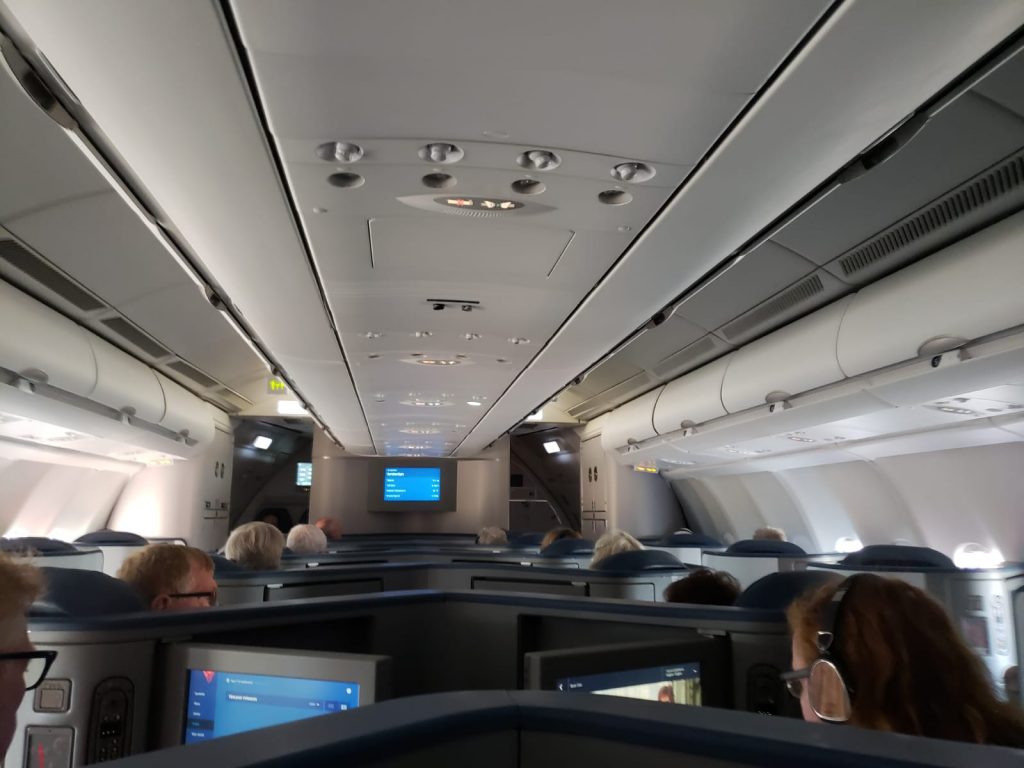 If your going to Fly a Long Haul Flight Delta One is a Great Choice! Message me on Instagram For Help.