Maximize Chase Freedom – Quarter 3 Ending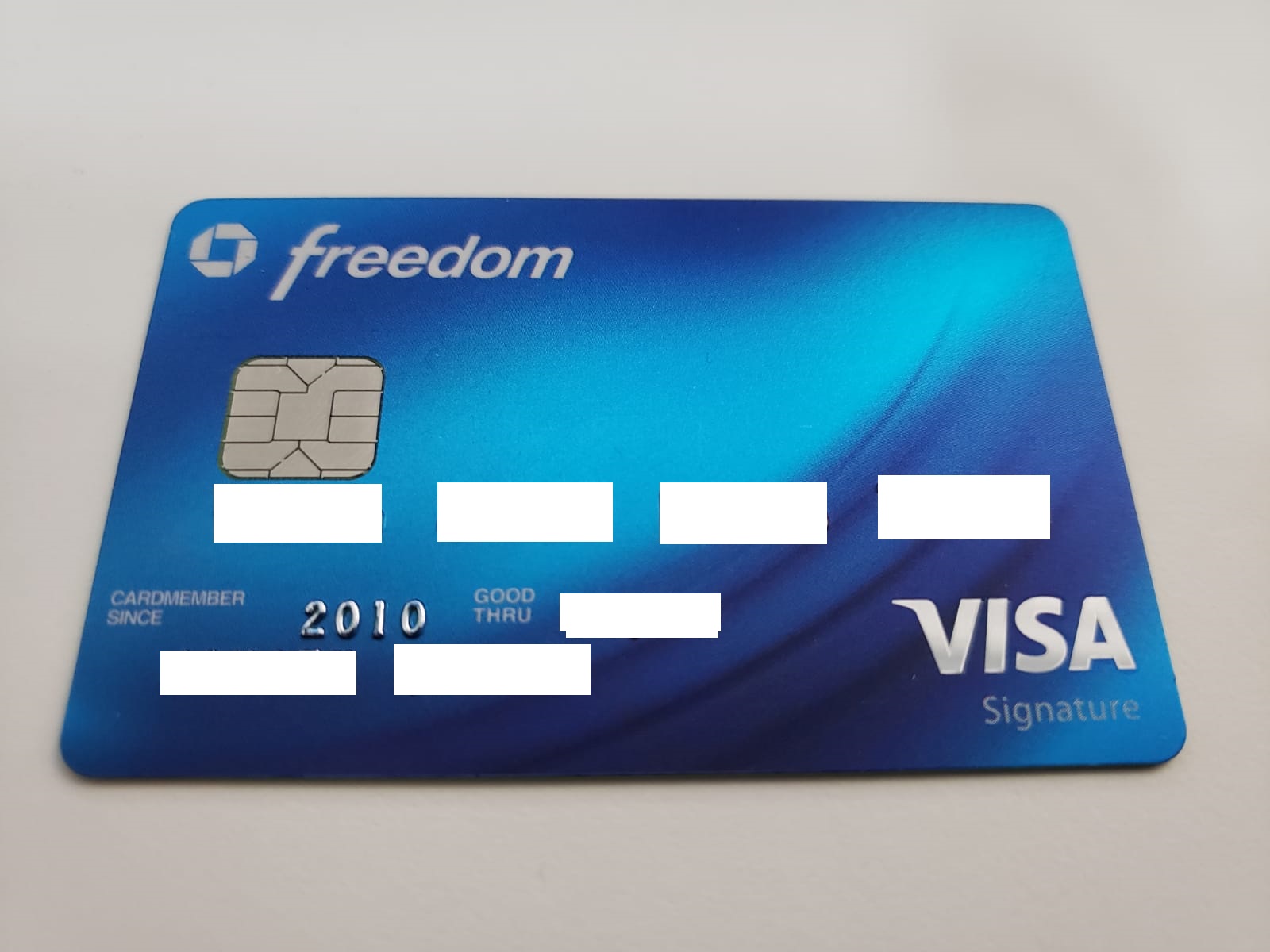 Maximize Chase Freedom – Quarter 3 Ending
The Chase Freedom Quarter 3 is Ending 09-30-2018. The activation period has closed, so if you did not click activate at the chase freedom website https://creditcards.chase.com/freedom/activate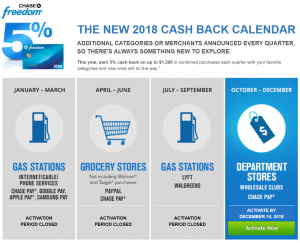 then you will not be getting your 5% Back in Rewards or cash back during quarter 3. The Good news activation has opened up for quarter 4. The Chase freedom is a Cash Back Card; However, what makes this card AMAZING (In My Opinion) is that the Cash Back can be turned into "Premium" Chase Ultimate Rewards by having the one of the Following Cards
1) Chase Saphire Preffered
2) Chase Saphire Reserve
3) Chase Business Ink Preffered – See My Post About it Here
The max Cash Back / or "Premium Chase Ultimate Rewards" in each quarter is $75.00 Cash Back or 7,500 Premium Chase Ultimate Rewards assuming you have one of the above mentioned credit cards along with the Chase Freedom. Again, what makes this card amazing (IMO) is the pairing that is allowed by Chase Bank which turns that cash back into "Premium" Ultimate Rewards. One more time, You must have the Chase Freedom and One of the Cards Mentioned above to able to Accrue these "Premium" Ultimate Rewards.
Okay, so now that you understand that, Chase Freedom allows 5% or 5 Points per $1.00 (if you have the "Premium" Ultimate Rewards) every Quarter (4 Quarters in 1 Year) in Different Categories. Since I believe in the "Premium" Ultimate Rewards this is what were going to be talking about.
Quarter 3 -July 1, 2018 to September 30, 2018 (ACTIVATION CLOSED) – Walgreens, Lyft, Gas Stations
This Chase Freedom 3rd Quarter had Walgreen's, Lyft and Gas Stations. These are great categories and I am sure most people can use these; However, I am into maximizing my rewards and I assume you would be as well. Since I am already getting 3X "Premium" Chase Ultaimte Rewards on Lyft and Gas Stations because I Have the above Mentioned Credit Card "Chase Business Ink Preffered" which allows 3x On Travel Expenses which include, Gas, Lyft, Uber, Etc – See More Here In his Post – I am going to spend my money at Walgreen's. Now let me explain.
I am already receiving a great 3x Bonus Spend on my Chase Ink Business Preferred! Your Probably, yes this is true; however, you could be receiving 5x with the Chase Freedom in this 3rd Quarter. And I Understand this; however, I am here to maximize. So what do I do?
Spending $1500.00 at Walgreens in 3 Months sounds like a lot of Medicine. Maybe some people stock up on Tylenol, Robitussin, Advil, and so forth. As for you and me, I am going to say were not going to even get close to $1500.00 and I would rather Not Stock Up on Medicine at Walgreens. Why and How am I then Going to Spend $1500.00 at Walgreens to get that 5 "Premium" Ultimate Rewards Points Per $1.00?
As I mentioned above I want to maximize, so Walgreen's Sells 3rd Party Gift Cards to Places like Amazon, Lowe's, Home Depot, Nordstrom, Macys, Blooming Dales, Forever 21, Sephora, Etc. These 3rd Party Gift Cards come with ZERO FEES. Also, I am going to use them. Also, it should be known, I am going to choose stores that I would normally receive 1x Points on, because now I am going to receive 5X Chase "Premium" Ultimate Rewards at these stores.
Take these Gift Cards that you just bought From Walgreen's Earning 5x "Premium" Chase Ultimate Rewards and Double Dip and Receive More Points by Buying things online using Shopping Portals. Make Sure to Check the Shopping Portal That You Use and that it Allows Gift Cards as Payment to Receive the Additional Double Dipped Points – More Info Here on Double Dipping.