FRA – DOH (Frankfurt to Doha) A380 Qatar Airways First Class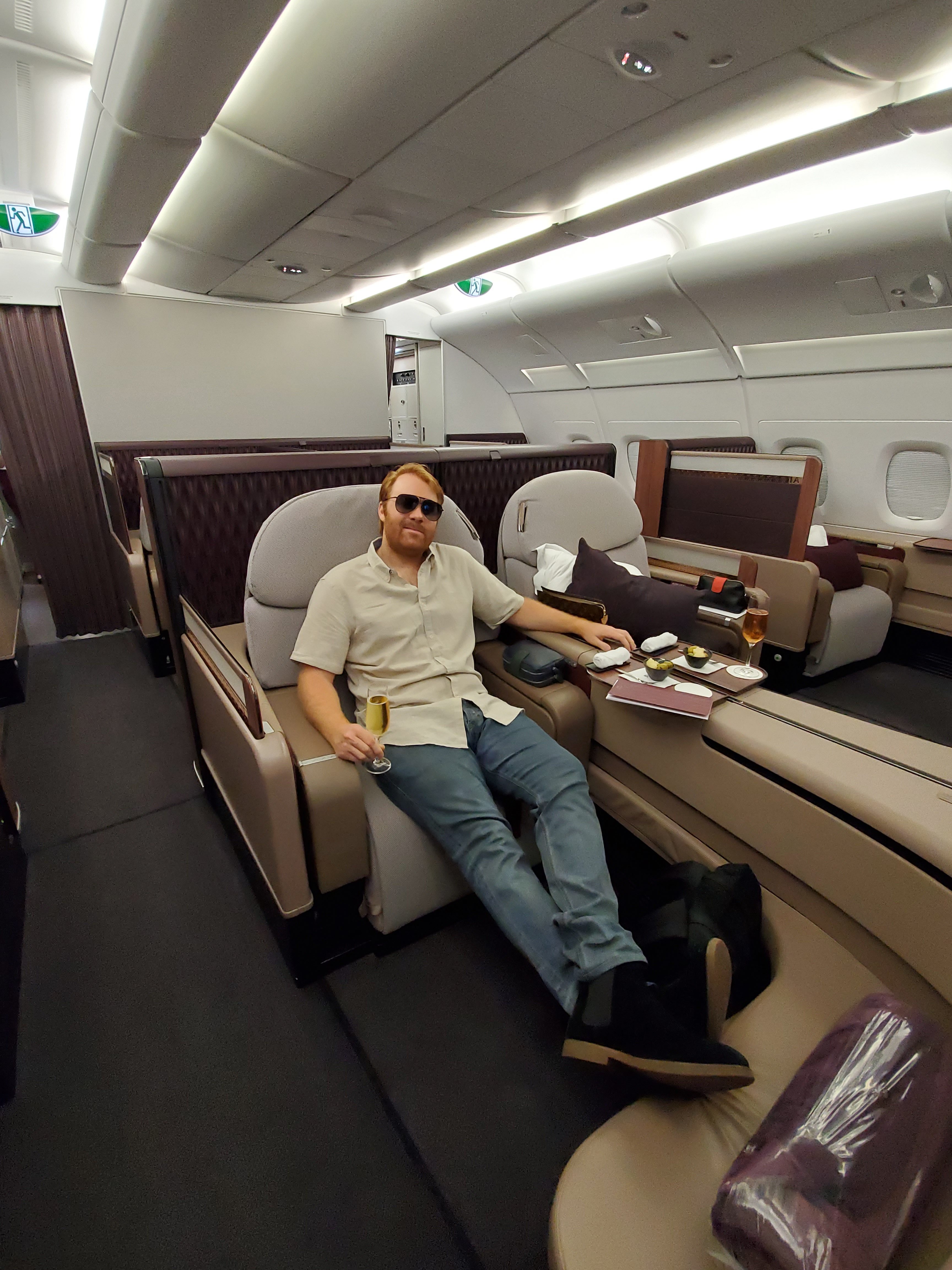 FRA – DOH (Frankfurt to Doha) A380 Qatar Airways First Class
Flying First Class is INCREDIBLE. Booking First Class Using Points and Miles is even more incredible. From Krug Champagne, to the Super Comfortable Lie Flat Seat, to the ON-BOARD BAR, the HUGE Lavatories (Restrooms), its hard to understand how points and miles can do this for someone. Lets get right to the pictures.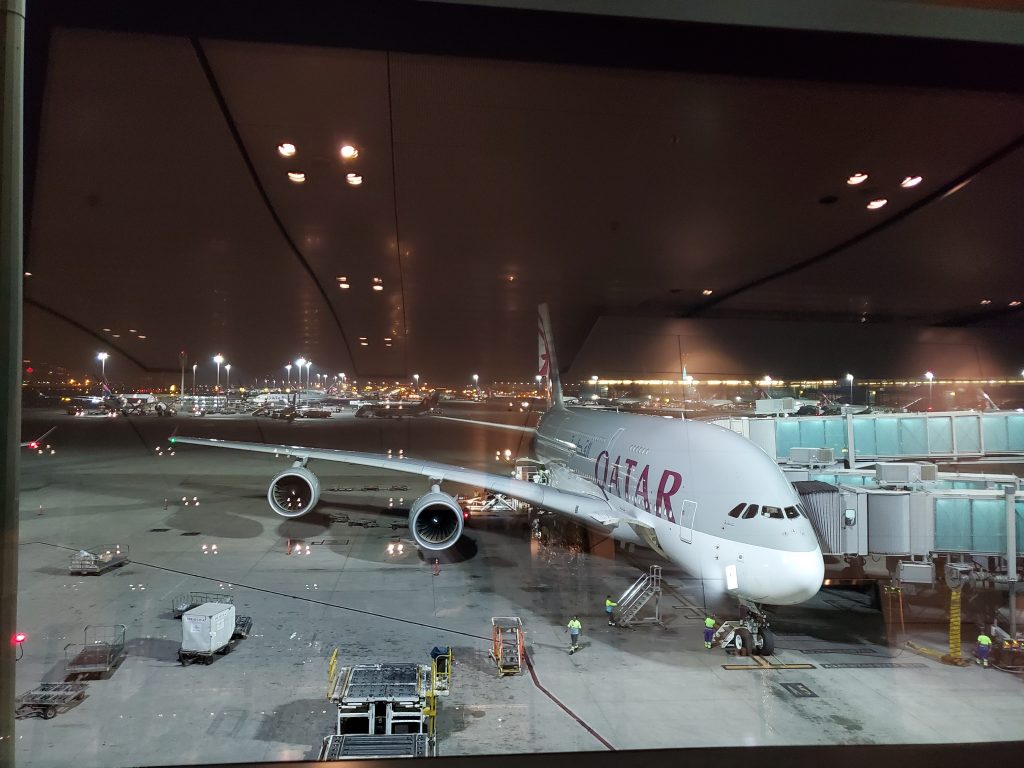 My wife and I were the only people Flying today! Lucked out BIG TIME! The Flight Attendant even mentioned that flights have been full lately. Stoked to have the ENTIRE FIRST CLASS TO OURSELVES!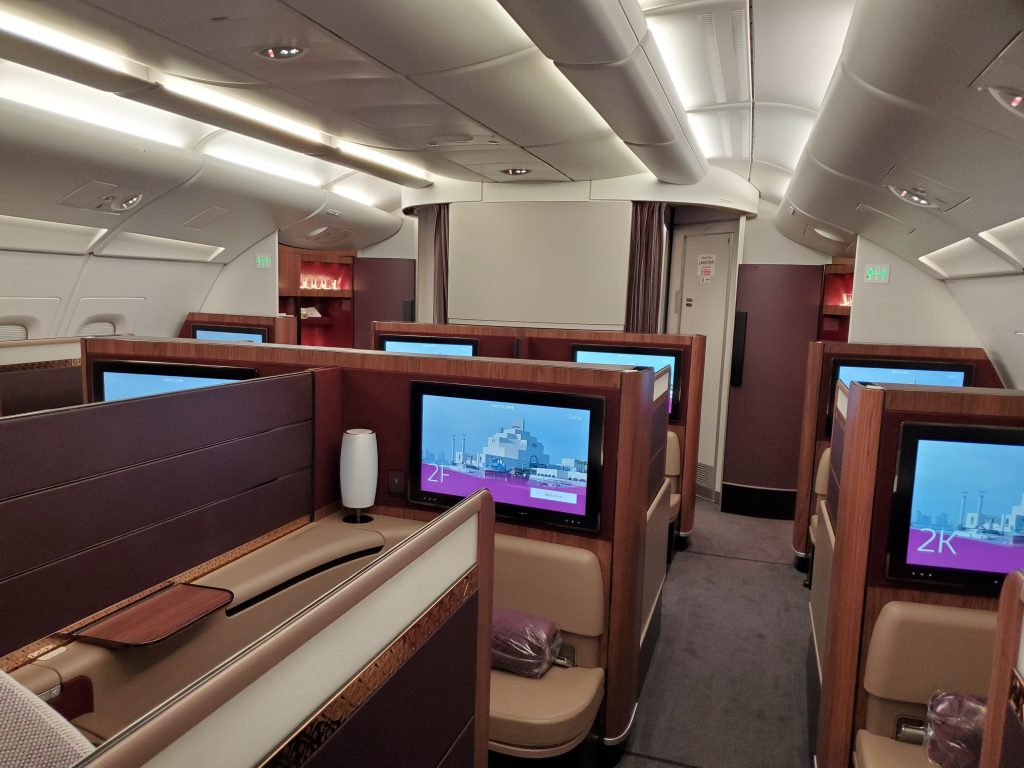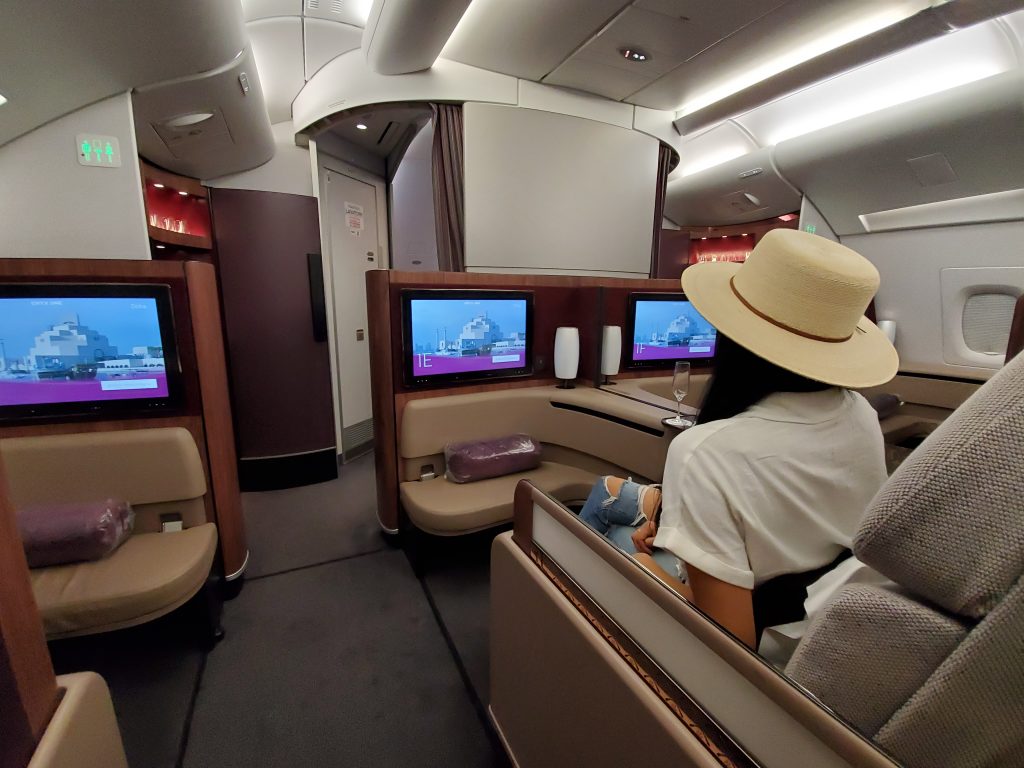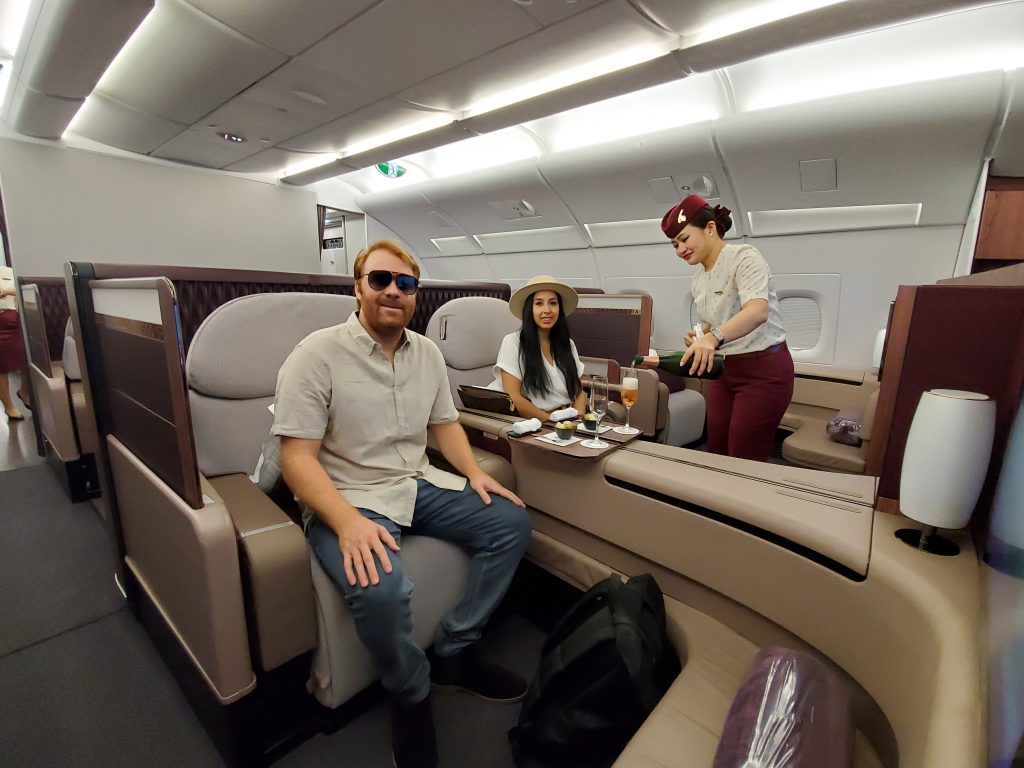 HELLO KRUG CHAMPAGNE!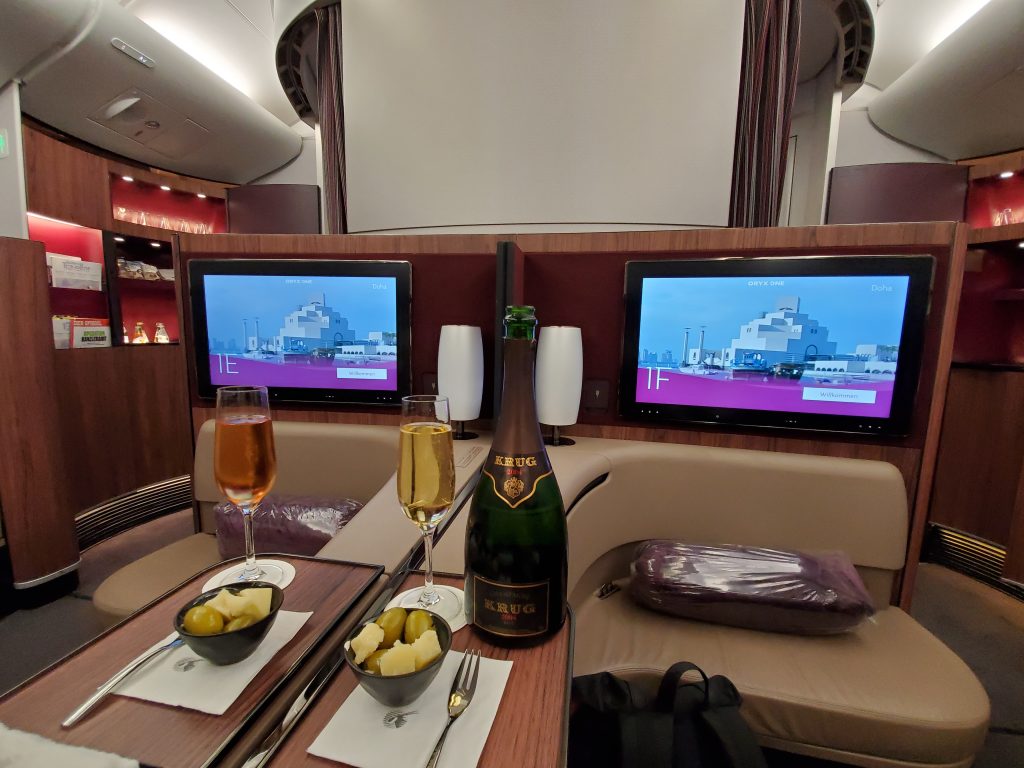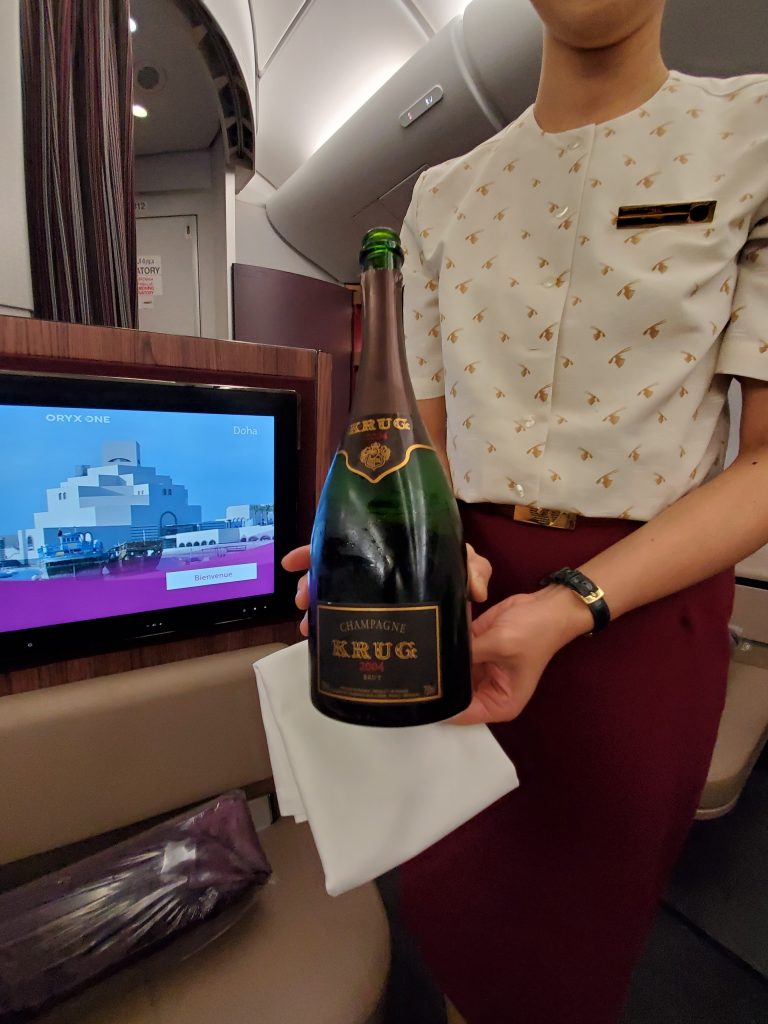 A380 Lavatories (Restrooms) Are Incredibly Big!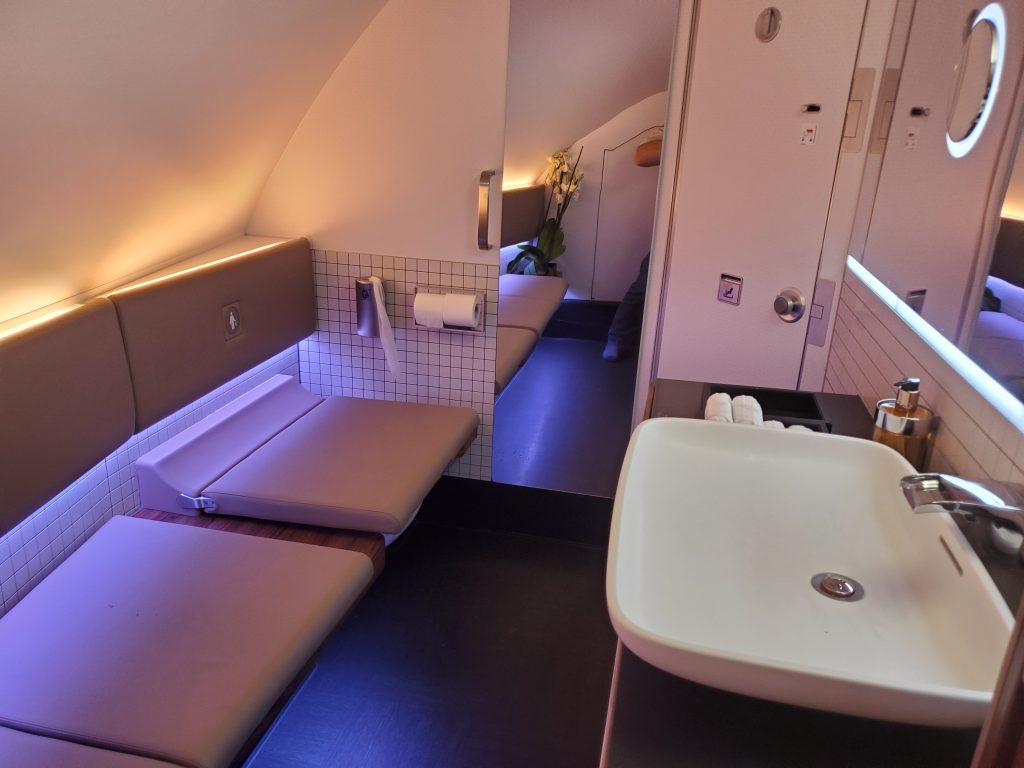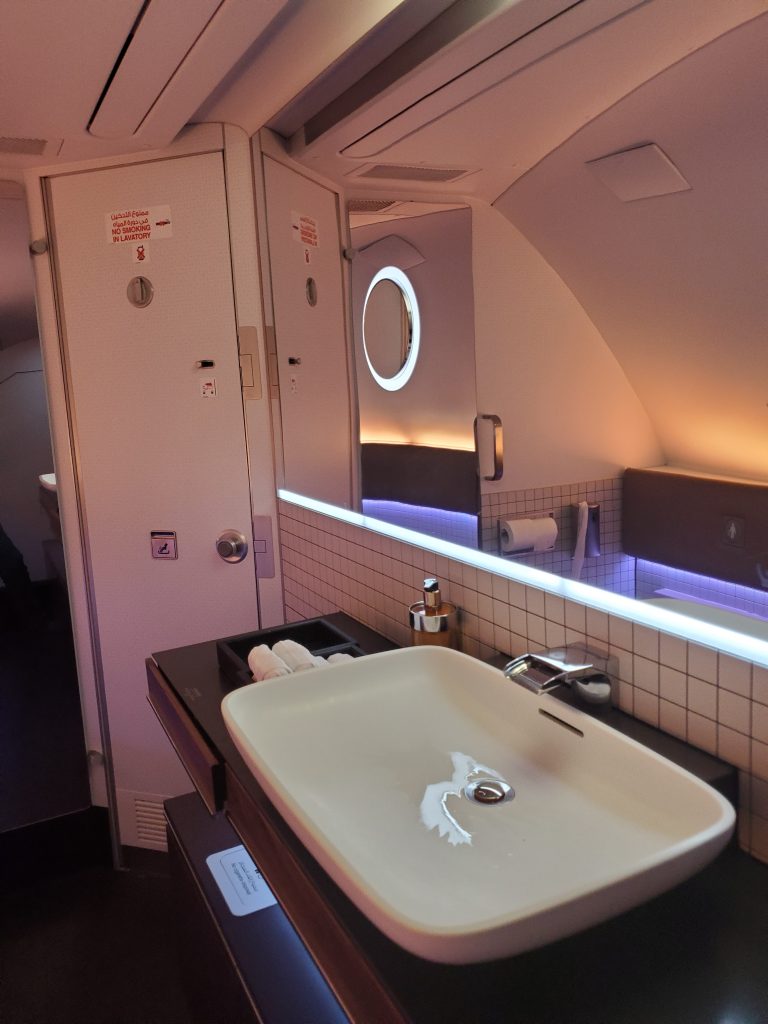 Food was Outstanding! I must of had too much Krug Champagne because these food pics are bad! haha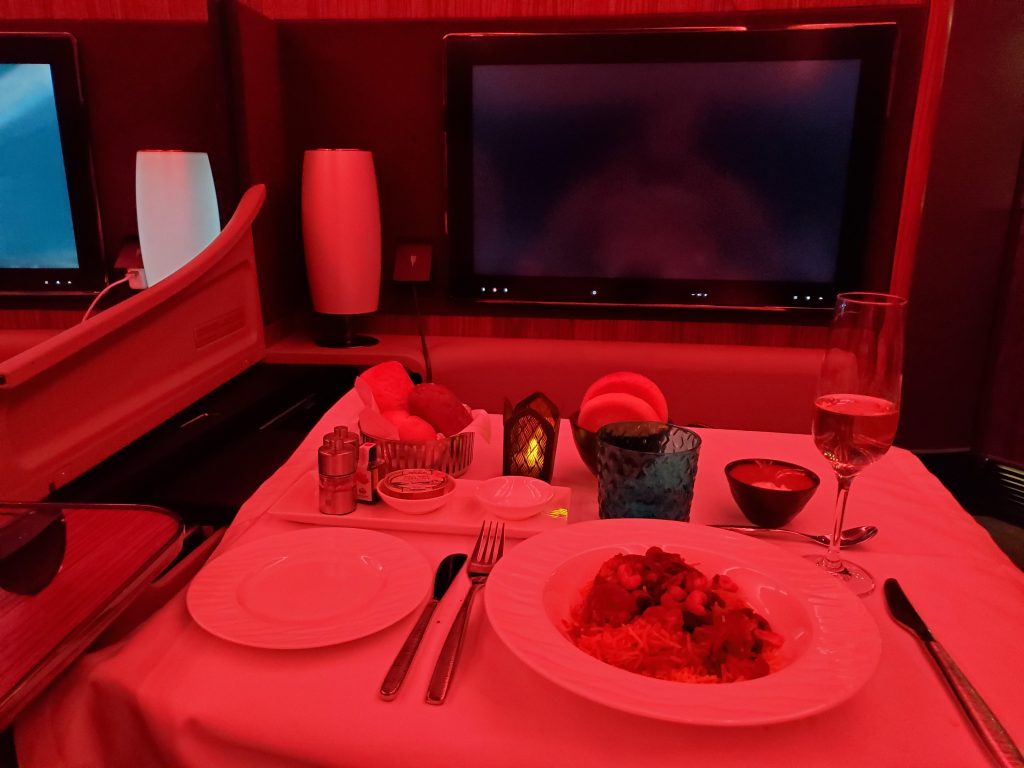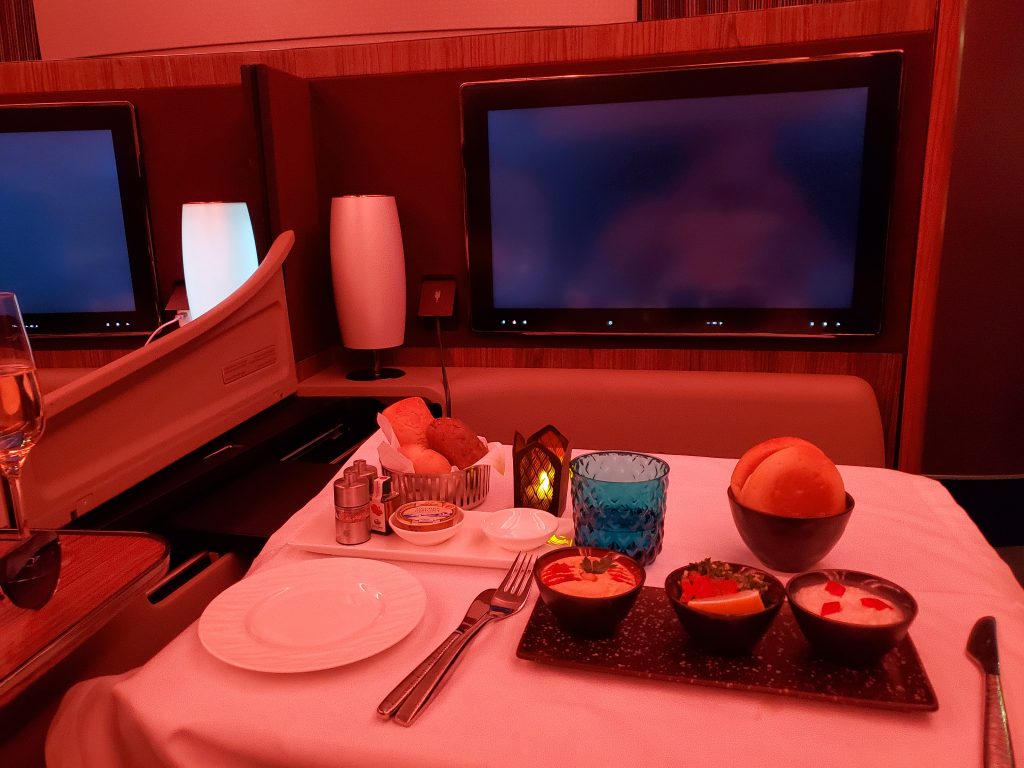 A380 Qatar Airways On-Board Bar / Lounge – Accessible Via Upper Deck to First Class and Business Class Only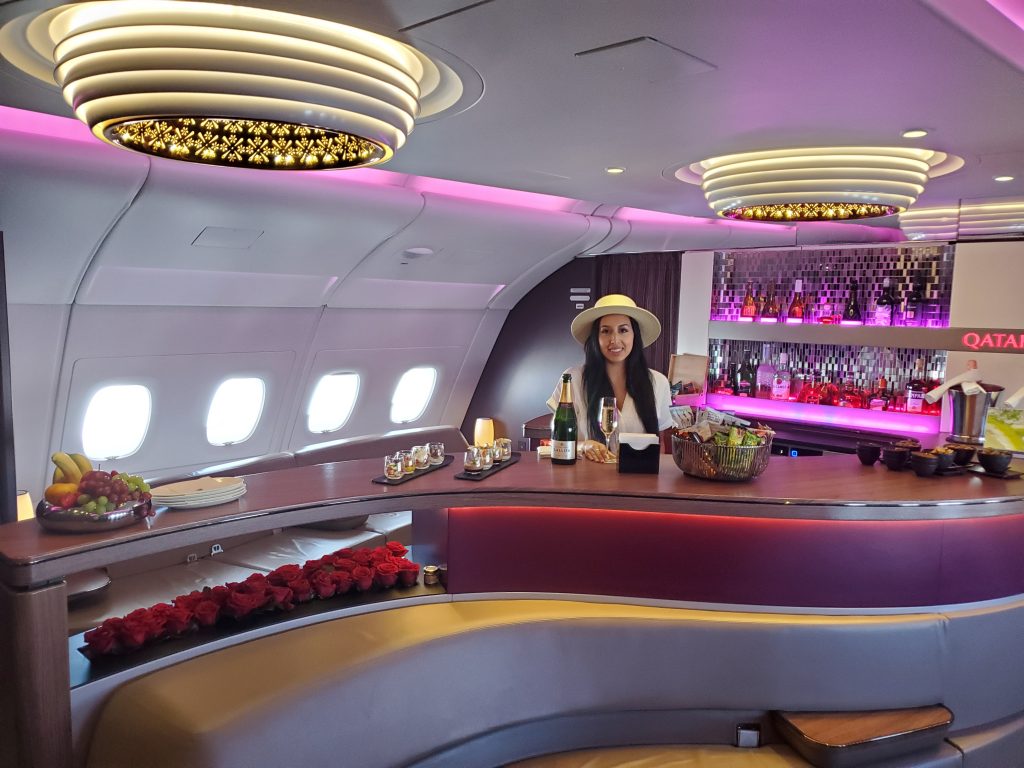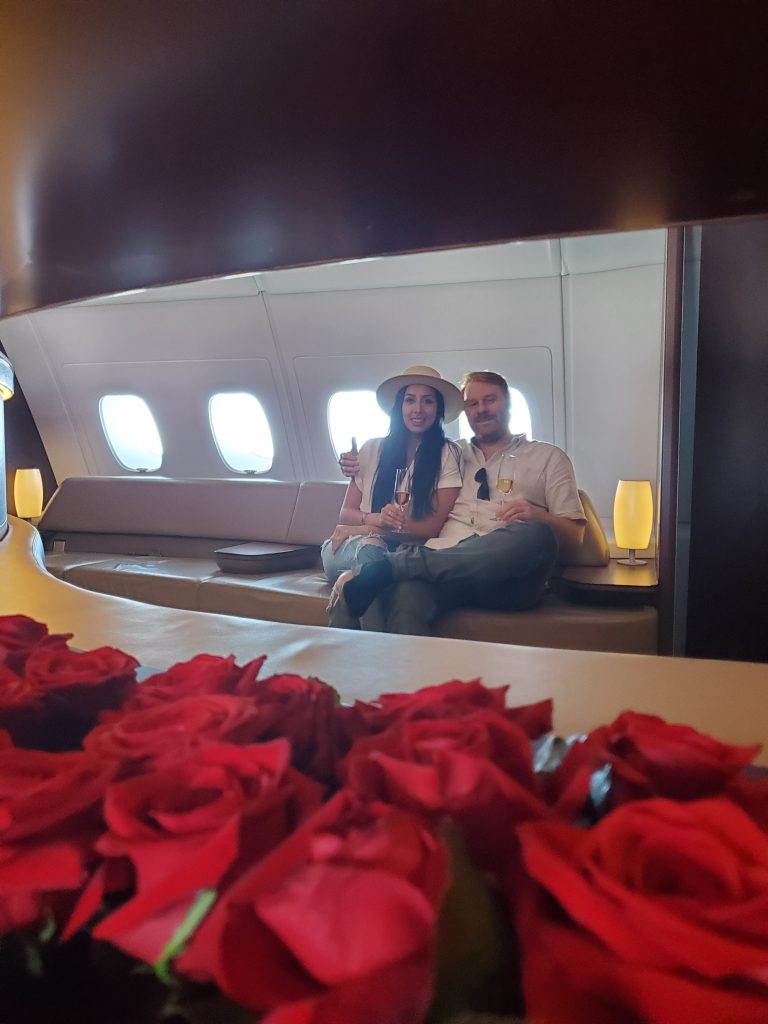 How I booked the A380 Qatar Airways First Class?
British Avios – Normally 51,500 Avios/ Points (Read Below On How I Got it For 37,500 Points)
FRA – DOH Qatar Airways A380 First Class
Amex & Chase Transfer To British Avios
You can book Qatar Airways First Class Using Partner Airline programs American Airlines Miles , Asia Miles, Qantas Club, and British Airways Executive club. In my Case I flew a short Haul Flight and booked my itinerary using British Airways Executive Club. British Airways Executive Club is great for short haul flights. American Express Membership Rewards and Chase Ultimate Rewards both transfer to British Airways. On top of this Chase and American Express Run Transfer Bonuses from time to time to British Airways. At the Time of my Booking there was a 50% Transfer Bonus to British Airways Executive Club. Cost of My Flight 37,500 American Express Membership Rewards.