Cruise: How We Saved $100 Per Person Using Our American Express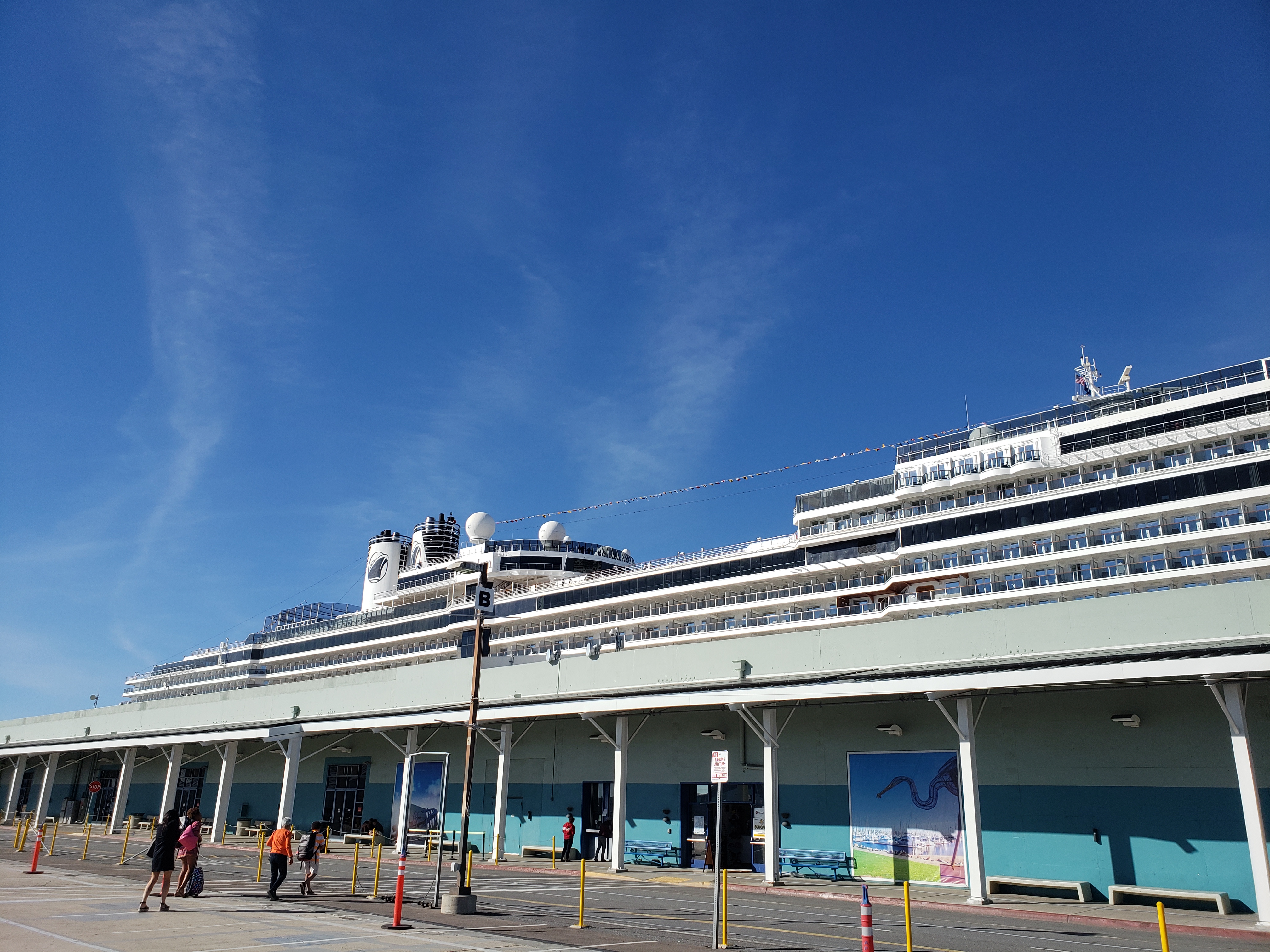 How My Wife and I Saved $100.00 Per Person Using Our American Express Cards To Book A Cruise
Let us start with American Express is awesome! Points/ Perks/ Benefits, you name it, American Express is one of the best Credit Card Rewards Programs Available. We recently took a cruise with my Wife's whole Family out of the San Diego Port on Holland America Cruise Line. There is many more luxurious Cruise Lines available; however, my wife's family seems to enjoy this cruise out of San Diego because of how close it is ( My Wifes Family All Live In San Diego, so no need to take a long flight somewhere), reasonably inexpensive, great stops (Cabo, Mazatlán, Puerto Vallarta), decent food, drinks, etc. This post is not about the review of the cruise though, so enough about that. This post is how My Wife and I saved $100.00 Per Person using our American Express Credit Cards. A lot of people do not realize that American Express has specials offers that allow discounts, earn additional points, etc, available to them with just a click of a button. Login on to your American Express Account and Scroll down on your Account Home Page and you will see the American Express Offers Section. Looks Something like these Pictures Below.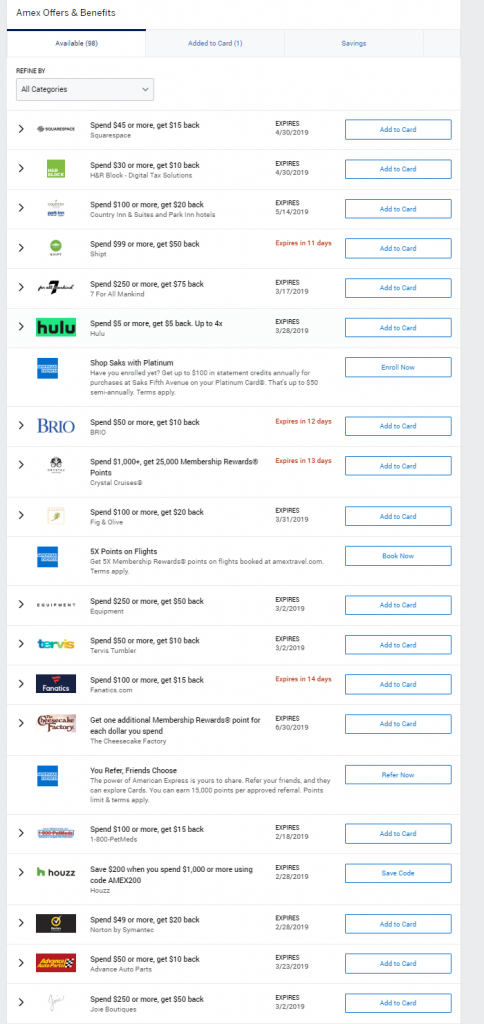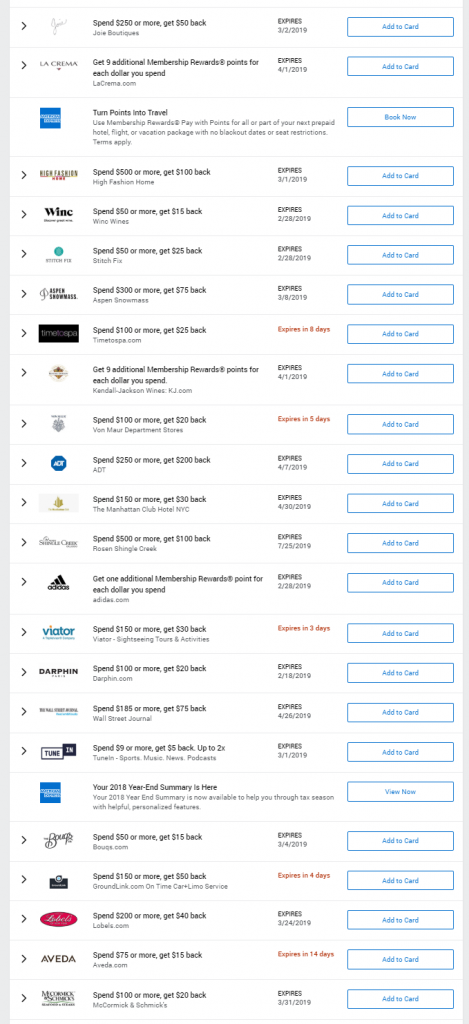 There are so many offers to choose from as you can see. The pictures just so show a few. How Can you Receive these Offers? Well, you need to go through them and add them individually. If you do not add them to your account then you will not receive any of these offers. Again, You must add them manually and individually. It would be nice for American Express to have an, "Add All Button." Lookin at You Amex (◔_◔) . New offers appear periodically so it would be good to check back regularly.
Sometimes these offers can be junk and sometimes these offers can be pretty lucrative. My Wife and I Both received the American Express offer $100.00 Cruise Line Credit Offer just in time for the Family Cruise Vacation. We both Added The Cruise Line $100.00 Credit to Our American Express Credits and off we were to Mexico! The Credit of $100.00 Came right away, within a few days after the payment posted to my American Express Credit Card Statement. The Cruise Line $100.00 Credit that we used has expired; however, I have seen it come back every now and again. If you have a cruise coming up check your Amex offers on your Home Page of your Credit Account Login.