(EXPIRED) Should You Buy IHG Points with a 100% Bonus? (TARGETED) ENDS 8/22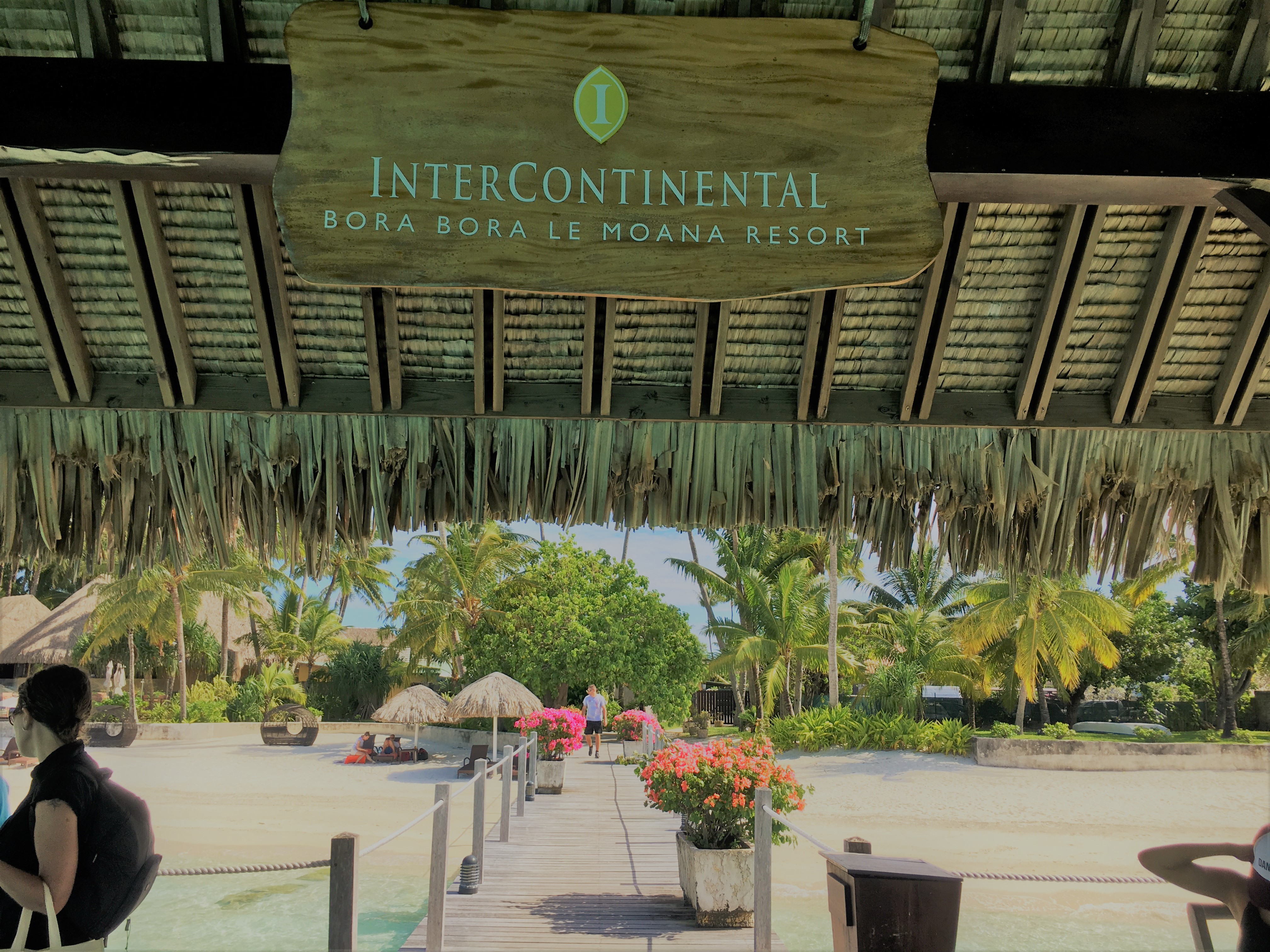 Should You Buy IHG Points with a 100% Bonus? ENDS August 22nd (TARGETED)
USING CASH TO BOOK
IHG Rewards Club which is the Intercontinental, Holiday Inn, Hotel Indigo, Etc, Brand of Hotels. Currently they have a promotion to buy IHG Points; however, it is targeted and the percentage varies on the Customer. Myself and my wife were both targeted for 100% so I would get on your computer and check because 100% is the best bonus we have seen IHG promote (though they have ran the 100% Bonus Before). Why would you want to buy points? This all depends. It would make sense if you could buy the Points and use the points at a IHG Rewards Club Brand Hotel and the Points rate is cheaper then the cash rate. I am going to give you an example in Amsterdam at the IHG Intercontinental Amstel Amsterdam Hotel. Lets say you want to stay at this Hotel August 23- August 26. Paying the Cash Rate will cost you in 1771.15 EUROS which in USD is $2014.66. I forgot to mention this hotel is very expensive haha. Okay that is the cash rate. See Picture Below for Cash Rate.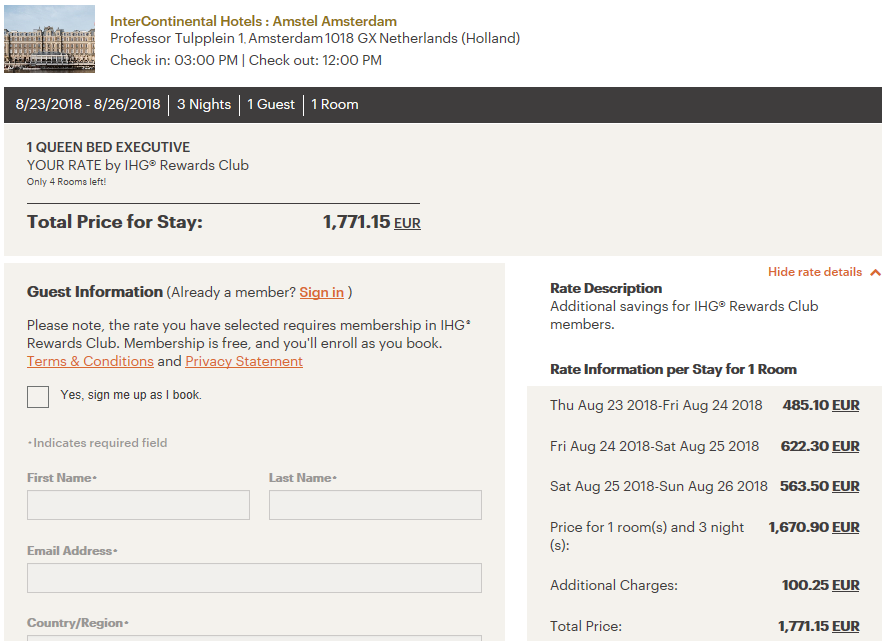 USING POINTS TO BOOK
Now lets talk points. This hotel used to cost 50,000 IHG Points but there was a recent devaluation with IHG points and now the Hotel Costs 60,000 IHG Points. Lets book the same room, and the same date and see what we can do. So August 23 – August 26th Using IHG Points will Cost you 180,000 IHG Points + $0.00 NO FEES. See Below for Using Points to Book Room at the Intercontinental Amstel Amsterdam.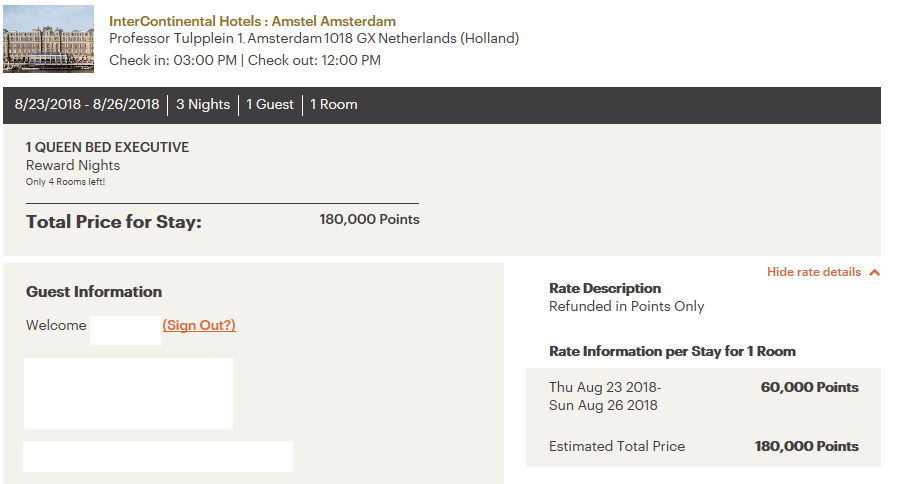 Buying Points Can Make Sense!
I would like to point out that I do not like to Buy points and have them sit in your account because these points programs hotels/ airlines can devalue at anytime. It makes sense to BUY Points when you have a plan and your going to use them right away. Okay now that I got that out of the way, lets get back to business! Like Mentioned above, IHG Rewards Club Occasionally Sells Points with a Bonus. Being able to Buy IHG points with a 100% Bonus can make sense especially in this scenario, of course if you plan on staying at this location and you do not have many IHG Points. With the 100% Bonus IHG is offering you can buy a maximum total of 200K Points at $1000.00. Take a look at the picture below to understand. Your saving over $1000.00 if you book the hotel using/ buying points. August 22nd is the Deadline!