Conrad Koh Samui Thailand Hotel Review – 5 Nights on Points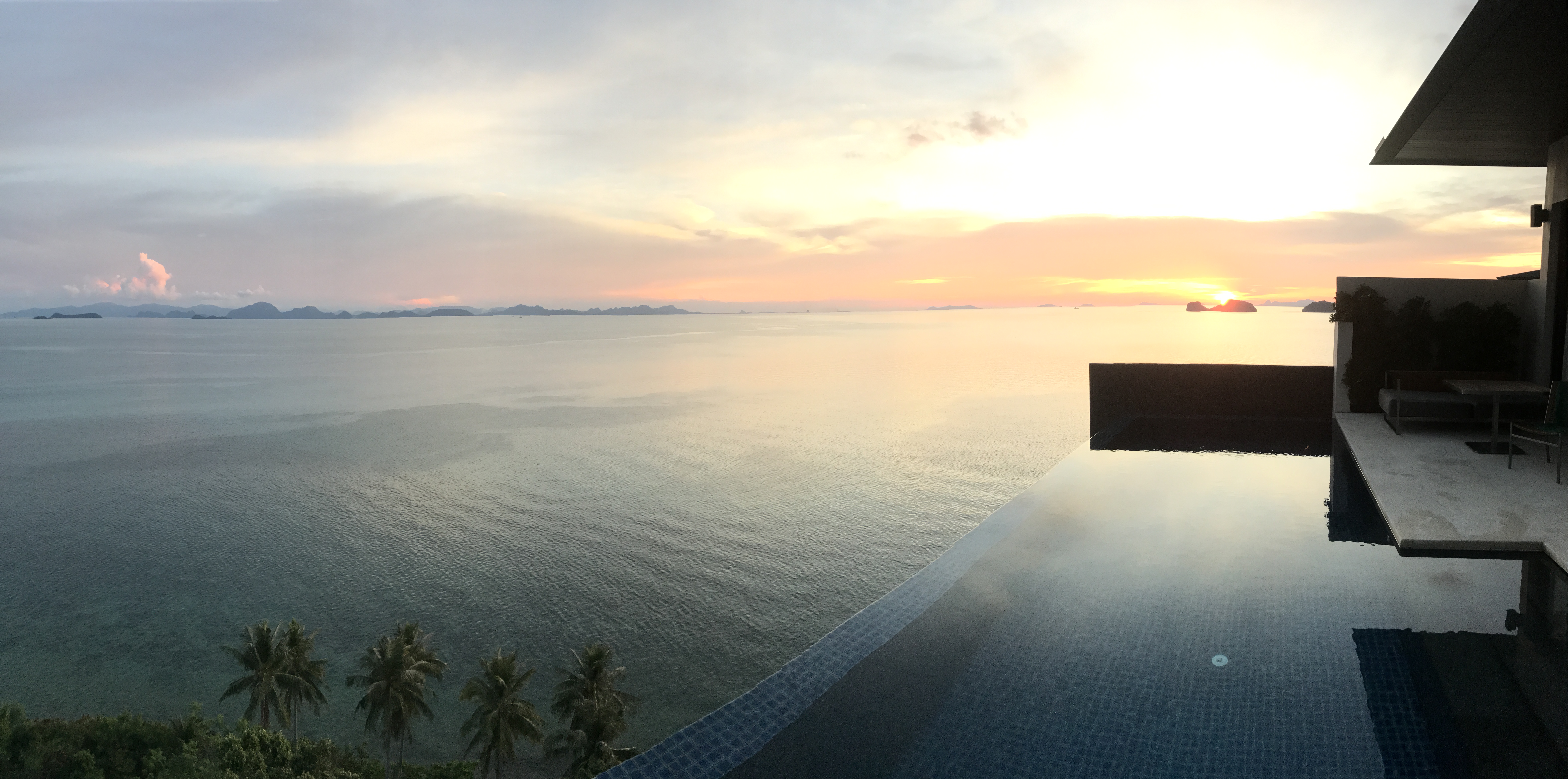 Conrad Hotel – Koh Samui, Thailand
Los Angeles To Koh Samui – Total Travel Time 26 Hours 25 Min
POINTS NEEDED FOR 5 NIGHTS – 380,000 Hilton Points
Get the American Express Hilton Aspire for you and Your Significant Other and Get the Following Benefits – 150,000 Bonus Points- CLICK HERE TO APPLY NOW – INFO AT BOTTOM OF PAGE
Please remember to use my Referral Links if you would like to apply for a Card. This helps me. Thank you.
5 NIGHTS AT CONRAD KOH SAMUI THAILAND USING POINTS
Power of Points. A lot of people do not realize how valuable points are. Just by doing your regular daily spending on the right credit card can get you a long way. For example lets take a look at
Con Rad Koh Samui Resort a Hilton Hotel
. This Conrad resort can easily cost 800 bucks a night including taxes and fees depending on the time you go. Book 5 nights at this Conrad resort your looking close to a cool $5000.00. By using points we can drastically reduce the cost, This Resort will put you back 95,000 points a night; however, if u Book 5 nights through
Con Rad Koh Samui Hilton's Websiteusing HIlton points you can get one night Free. 95000 Hilton Points x 5 Nights = 475,000 Hilton Points – (Minus) 1 free night (95000 points) = a total of 380,000 Hilton points for 5 nights. This Post is for a Review so if you want to find out how to use points to Book the Hilton Conrad KoH Samui Check This Post Out.
THE VIEW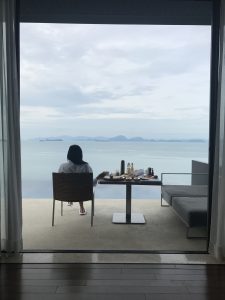 180 Degree Ocean view Suites with Your Own Infinity Pool That is Absolutely Breath Taking. I use my Samsung Phone for all my Pictures and videos. Yes I should invest in a nicer camera; however, the problem is I would probably end up losing it like I do with everything else. The pictures do not do this place justice. It is truly an amazing View that will literally have you going awwwwwww.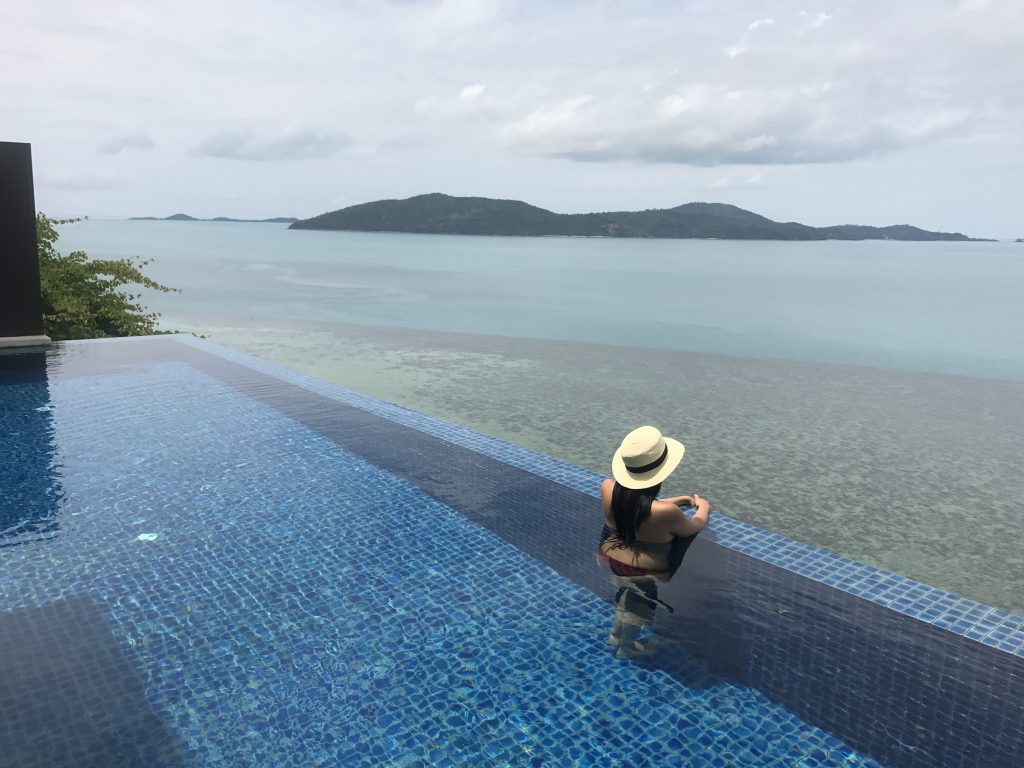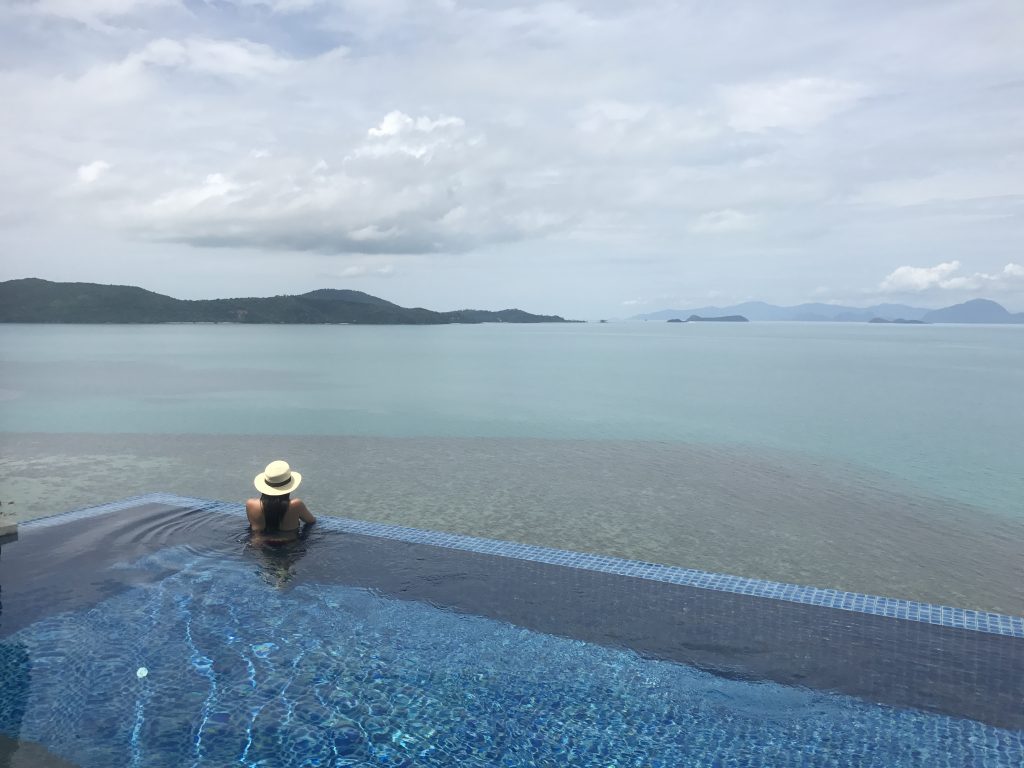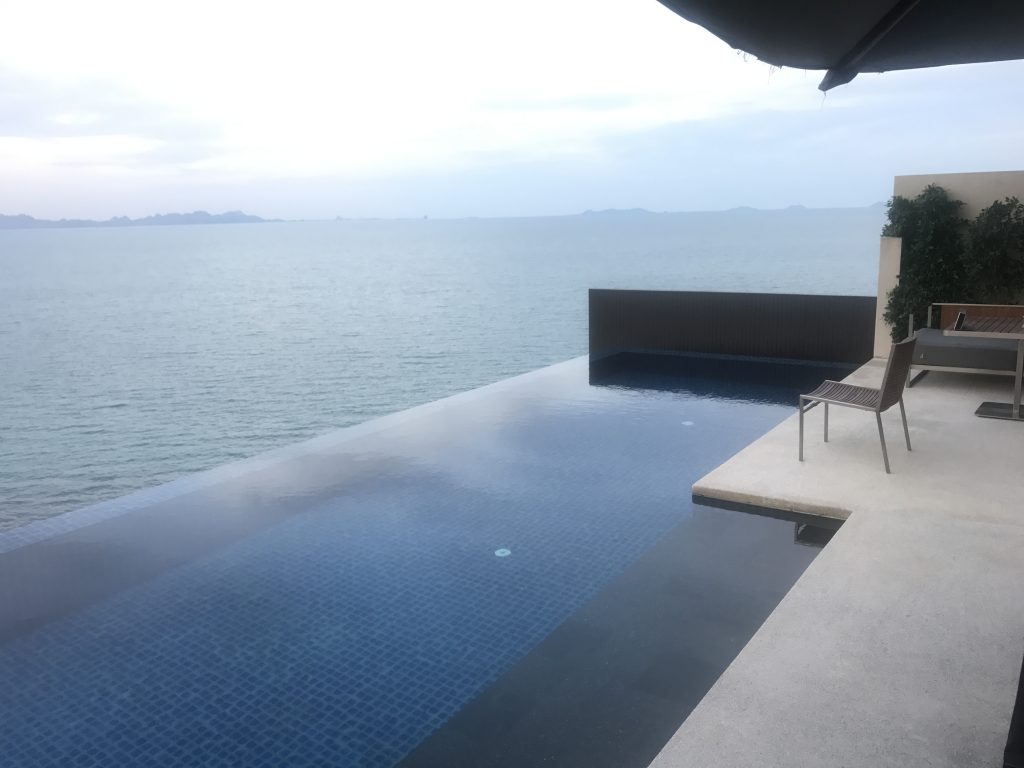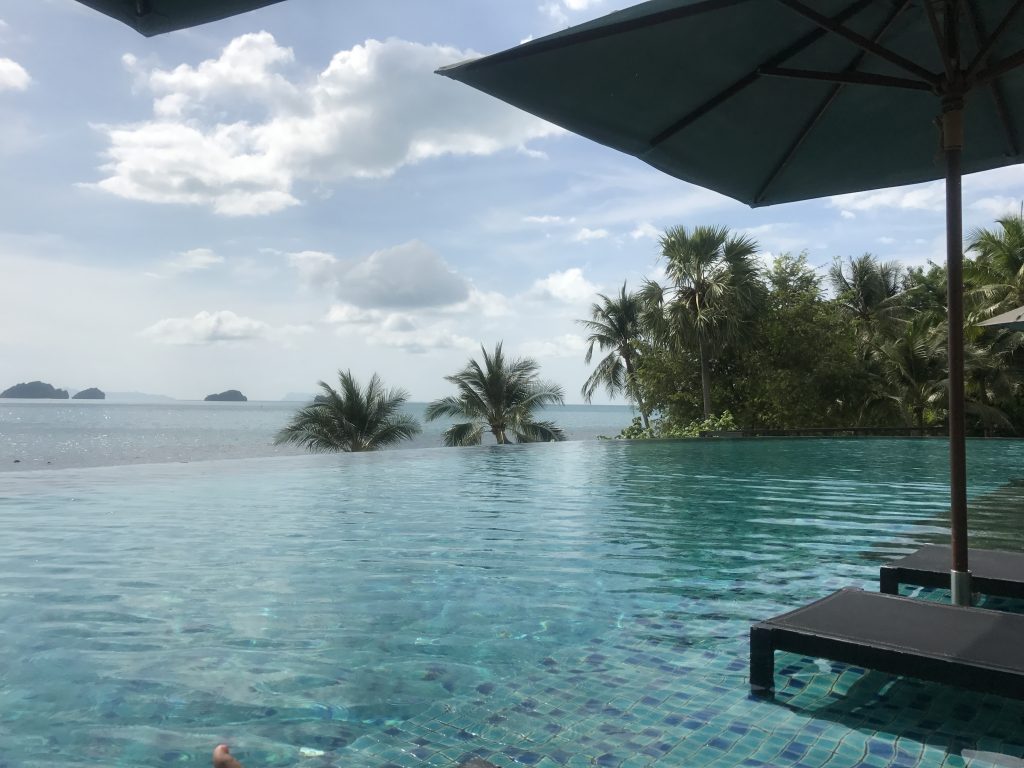 The Food
If your like me I love a nice view/ a nice room, but i would say food is probably just as important if not more important. Im going to make this short and sweet. The food was not nearly as good as the view lol. The food in my opinion and maybe I was just one of the unlucky ones possibly that visited this resort; however, I did have my beautiful wife me and she concurred, Out of our entire Thailand trip this hotel was worst experience with food. It was not horrible, but I can say that it was great. The Breakfast was outstanding though. That I can say was very Good. There were some good dinners and some bad though. I actually got sick one night. o no!!! haha.. It was def the burger I ordered. Here are some pics.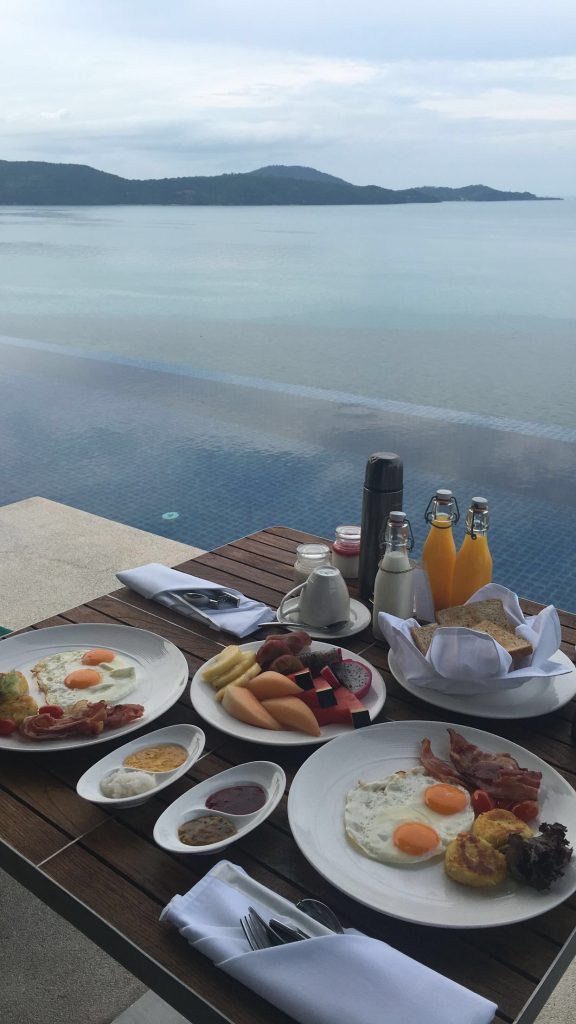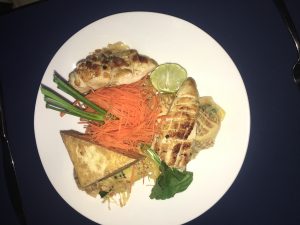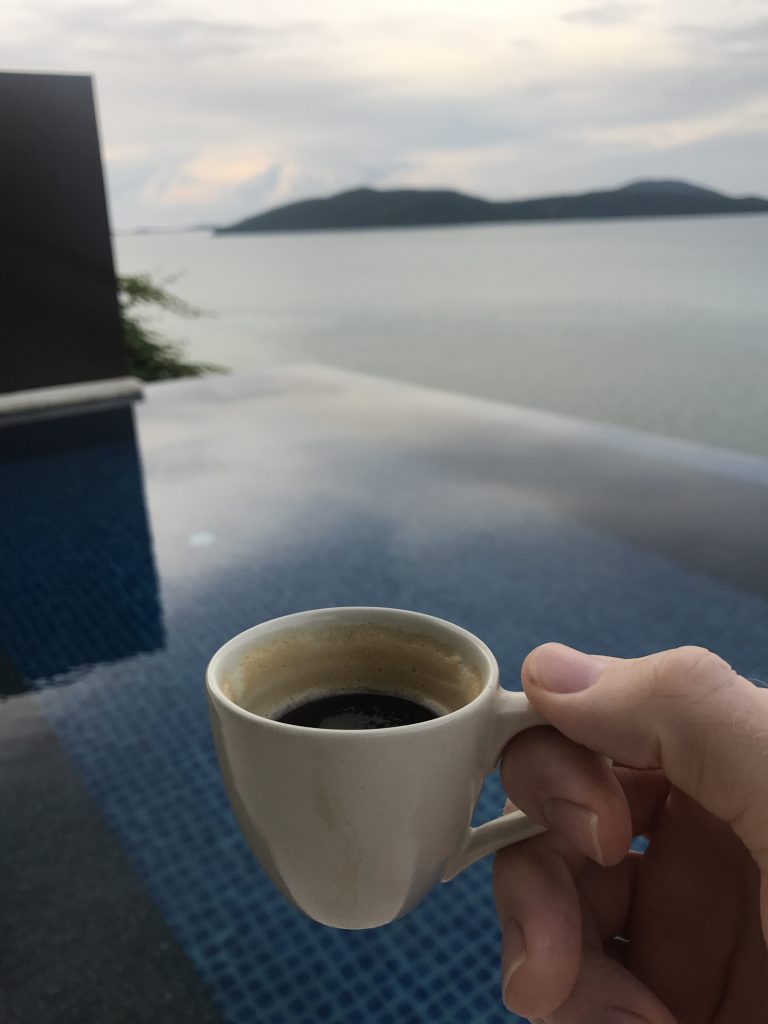 Espresso in the Morning in My Room was Quite Delicious!
Get the American Express Hilton Aspire for you and Your Significant Other and Get the Following Benefits – CLICK HERE TO APPLY NOW
Diamond Status ( Early Check- In, Late Check Out, Upgrades, If Available Upon Check In)
14 Points Per Dollar + Base Points You Will Receive at Property which would net you somewhere in the 20's Points Per Dollar. (Right Now Hilton is Offering a Triple Points Bonus, Which Could Net You Close to 40 Points Per Dollar Because of the Diamond Status)
$250.00 Airline Credit ( Baggage Fees, Food/ Drinks In Flight/ Or a Hack that you will need to Message Me on How to Receive Gift Cards for your Airline Credit)
$250.00 Hotel Credit (Anything at Hotel, Example, Spa, Dining, Etc.)

One Free Night Every Year at Any Hilton Hotel Worldwide.

150,000 Hilton Honors Points Introductory Bonus after you Spend $4000.00
AND MORE