Hotel Review – Al Maha, a Luxury Collection Desert Resort & Spa, Dubai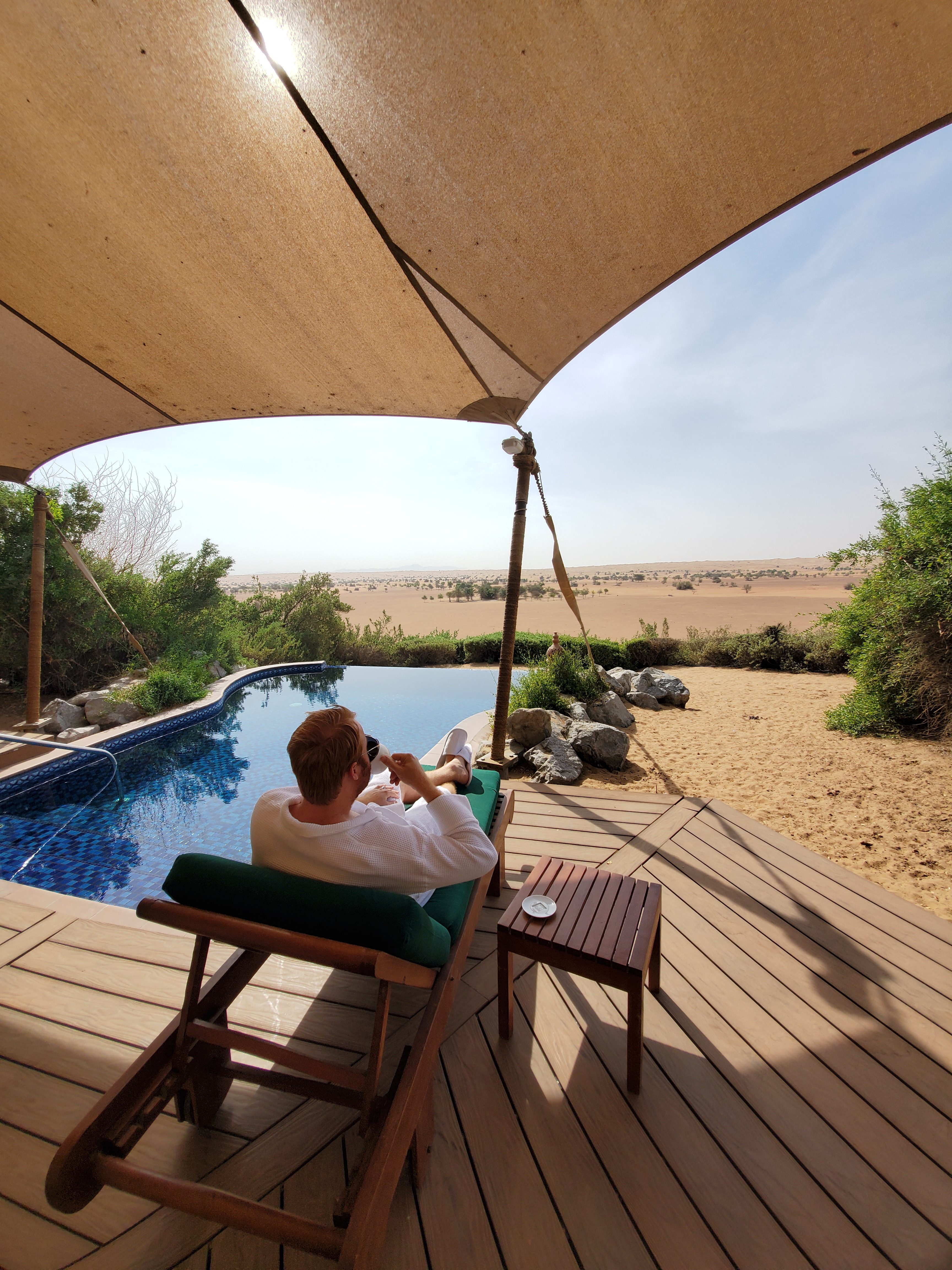 Hotel Review – Al Maha, a Luxury Collection Desert Resort & Spa, Dubai
The Al Maha, a Luxury Collection Desert Resort and Spa By Marriott resides outside the city of Dubai in the 2nd Largest Desert in the World, " The Arabian Desert." The Al Maha Resort is a All Suite Property which includes an Infinity pool in each suite that over looks the Arabian Desert. Additionally, this resort is All-inclusive. The all inclusive factor + the All Suites Property makes rewards/ points redemption's even more valuable at this property. The Standard room (Suite) are points redeemable at the standard rates of 85,000 Marriott Points Per Night. It Gets even better when you book 5 Nights with points because you will receive the 5th night free. That would put your points redemption per night at 68,000 Marriott Points Per Night If you were to book 5 nights because of the 5th night free factor.
This is An All Suite Property! All Rooms Have Infinity Pools that Over Look the Arabian Desert!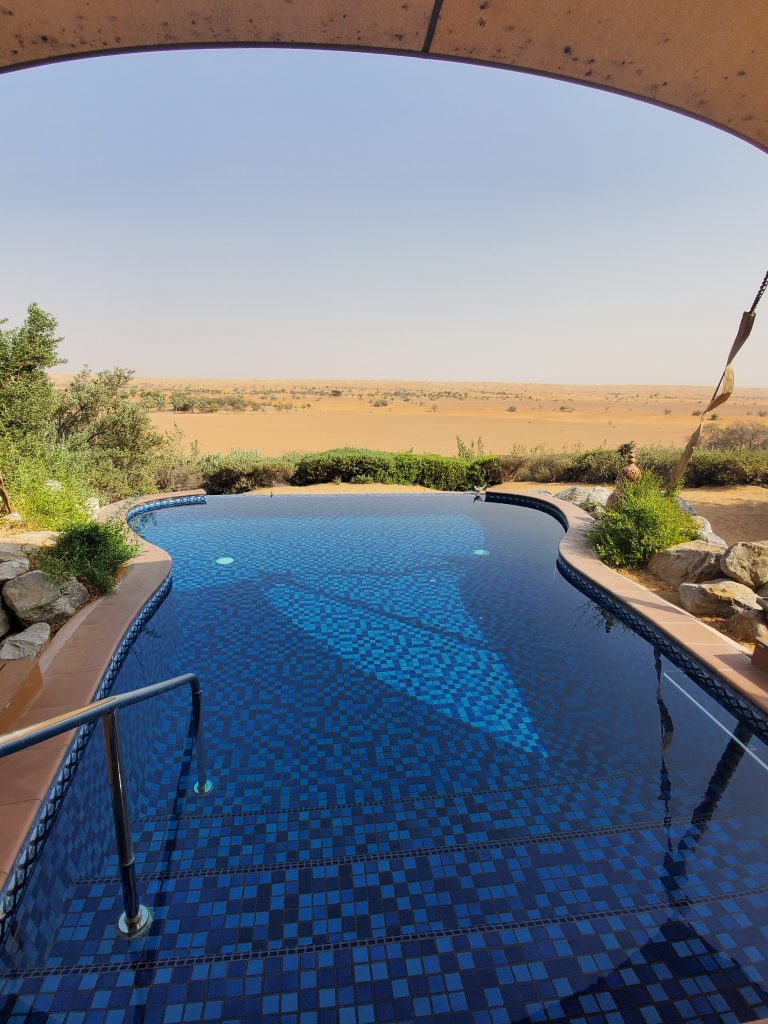 All Inclusive – Room Service/ Breakfast Overlooking the Arabian Desert!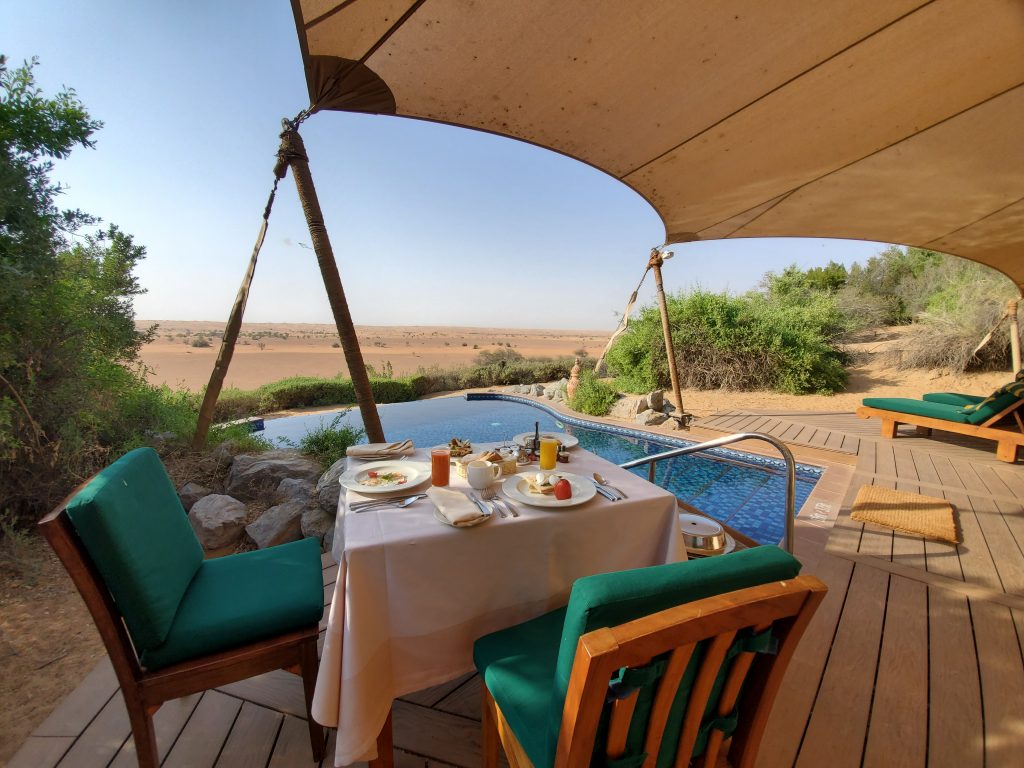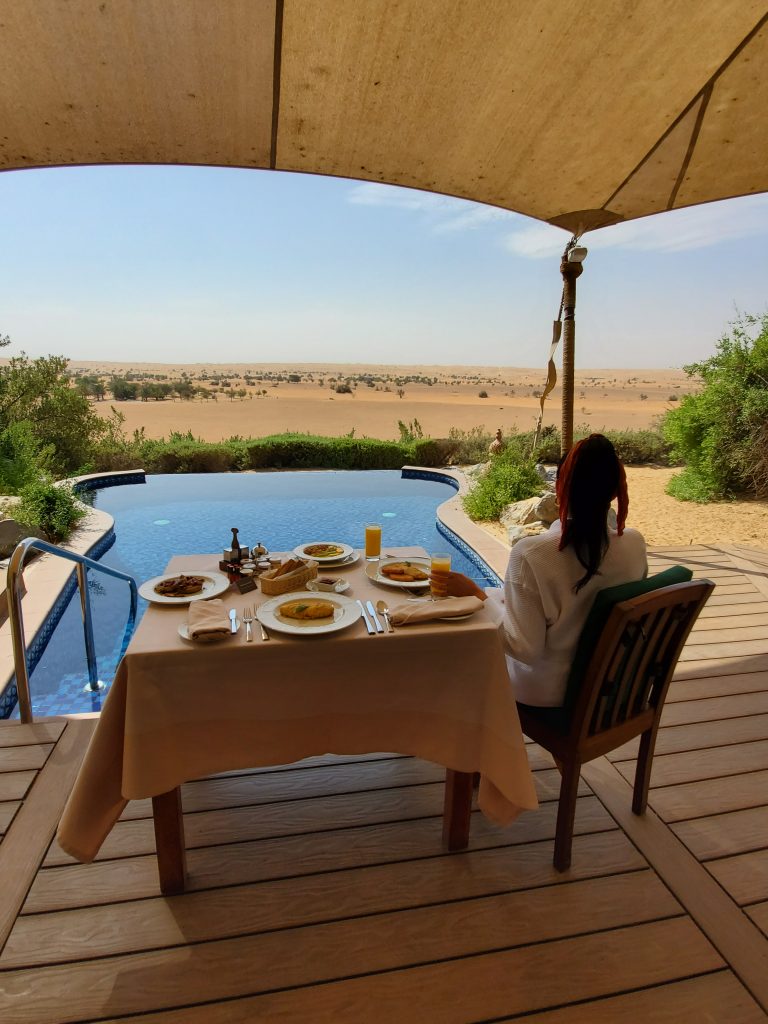 The Food!
Food Quality: When you think of All Inclusive Properties You usually think of average food. You might find a few items here or there at all inclusive resorts that are somewhat desirable. You may even find something you like and stick with it; however, usually after a short time things start to taste the same. I can tell you from personal experience, that Al Maha is on a whole different level when it comes to there Food. The Room Service Menu (Breakfast, Lunch, and Dinner) is delicious, the Restaurants are great, and the happy hour is icing on the cake! 5 Star Food Options! In no way shape or form can All Maha be compared to Any All Inclusive! Al Maha is in its own league of All Inclusive!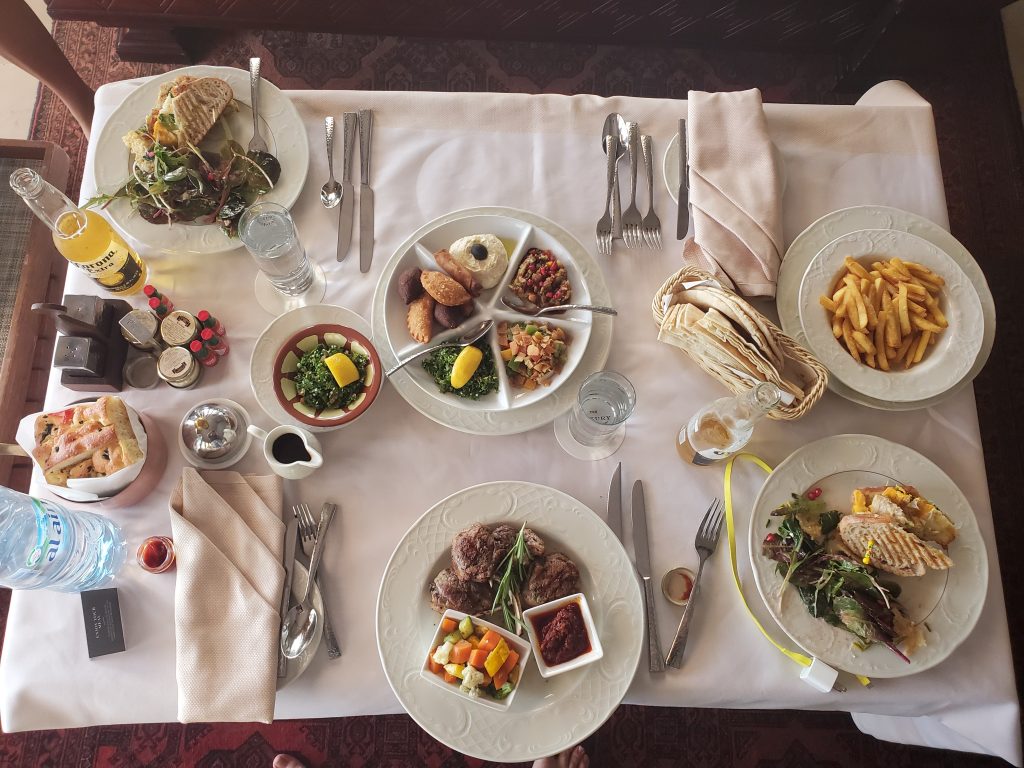 The Room
As previously mentioned, all of the Rooms here at this Property are suites with a luxurious Infinity pool that overlooks the 2nd largest desert in the world, "The Arabian Desert." The Rooms are Fully Air Conditioned, very spacious with a Full Master Bath, walk in shower, Double Sinks, Bedroom / Living Room Area, and a walkout balcony to the Infinity Pool! Having a suite with an infinity pool + all inclusive made it very easy for us to spend the majority of our time in our room. Besides the Activities that the resort provides and the Happy Hour at the Main Bar that I was at each and everyday; there is really nothing else to do besides being in your room and swimming in the infinity pool. Additionally; we had zero problems hanging out in our room for the majority of the time, because it is in incredible room/ Property! If your single you may want venture somewhere else; or possibly only stay here for a night or two. My wife and I stayed here 3 Nights and that was enough for us.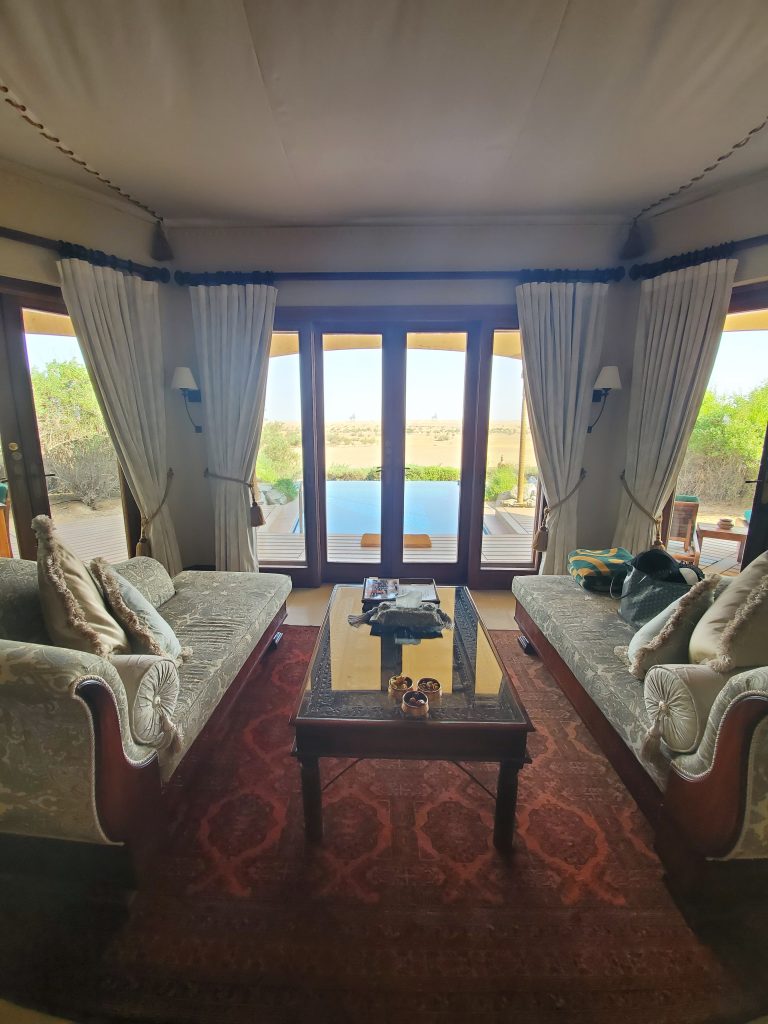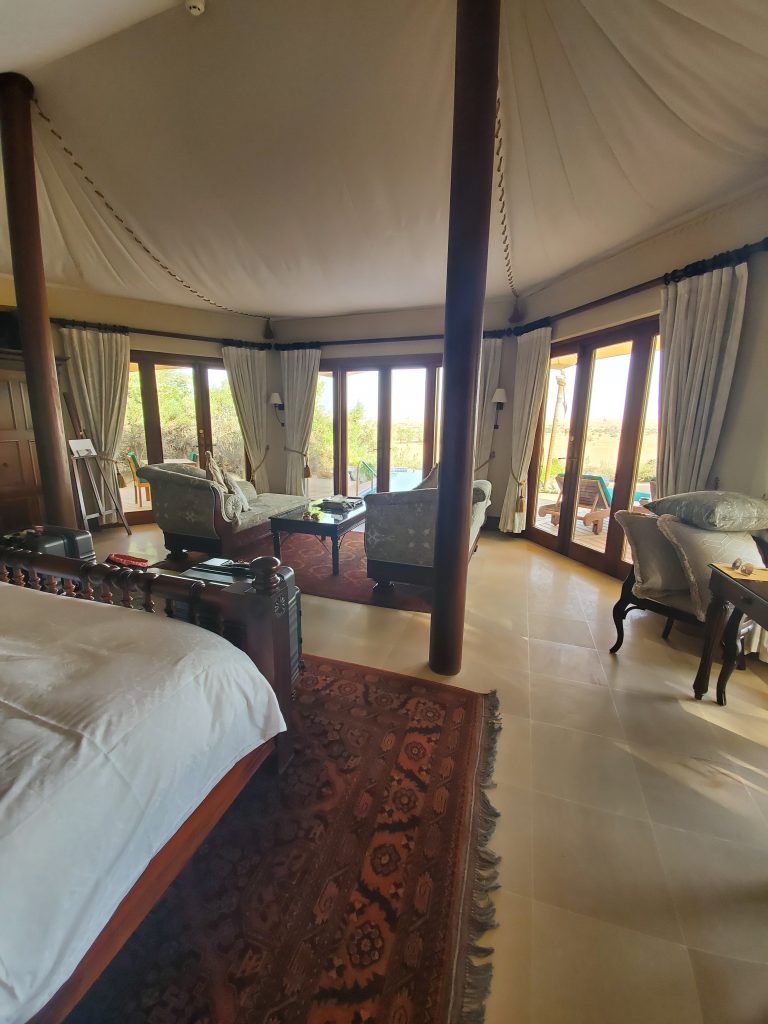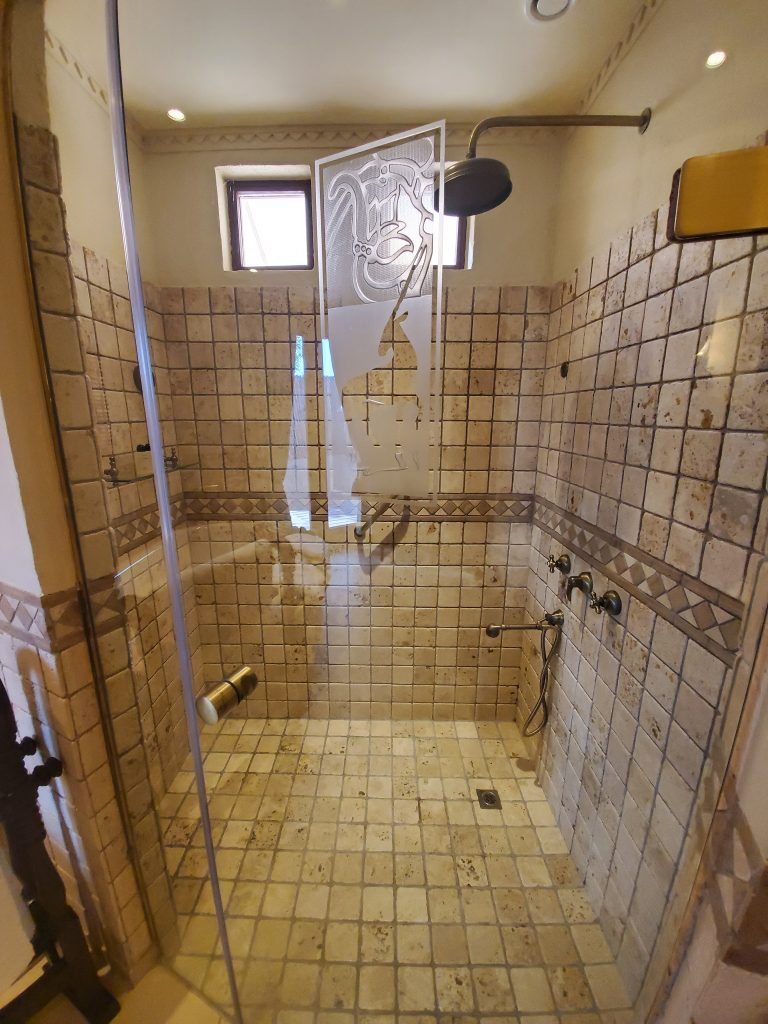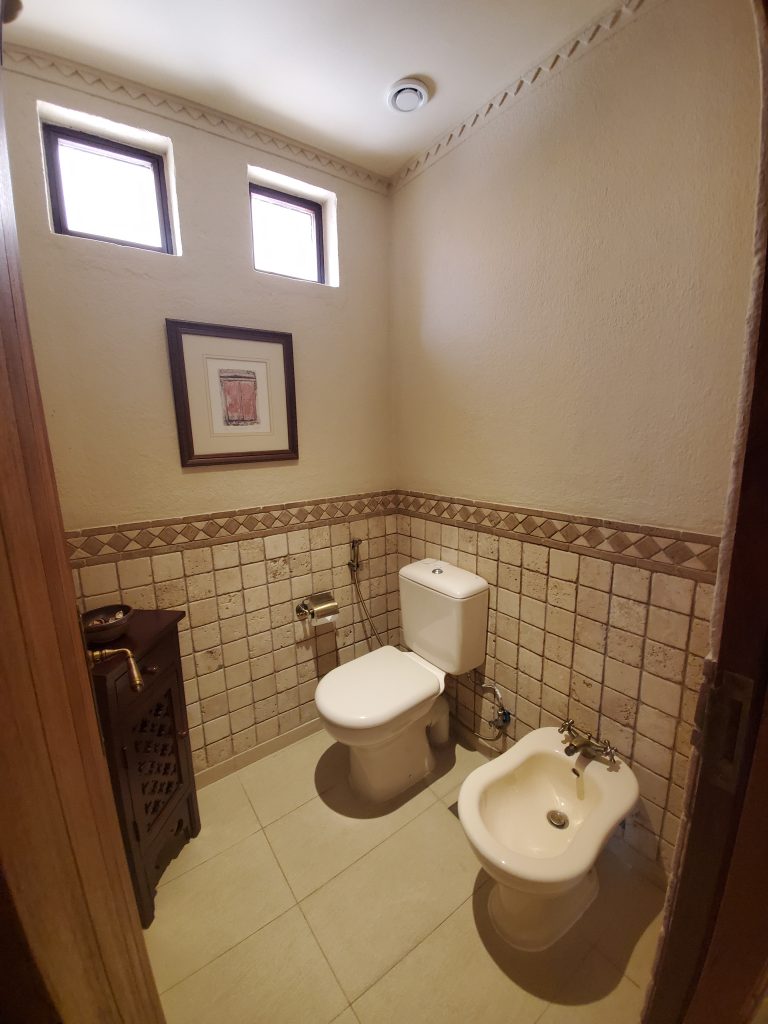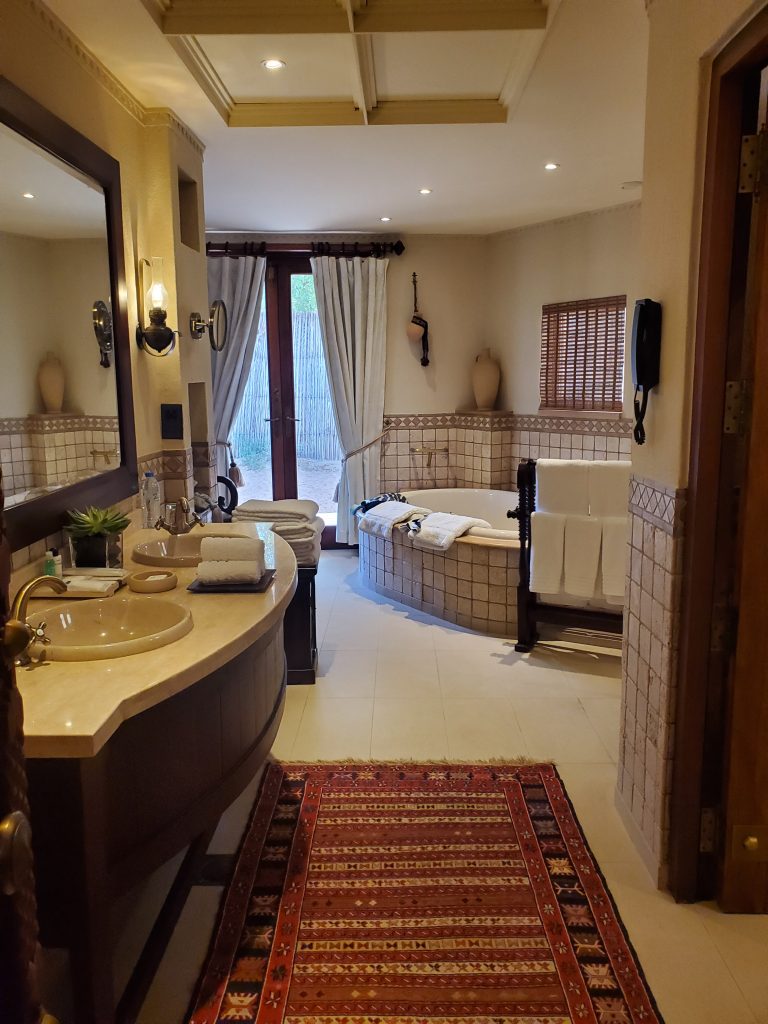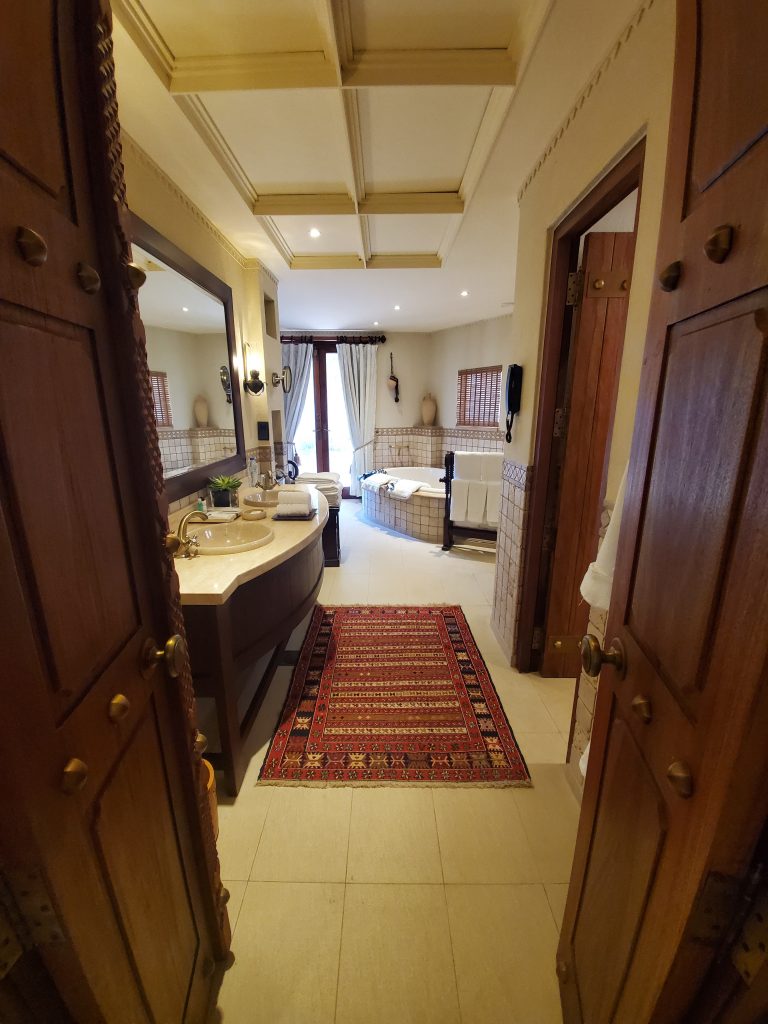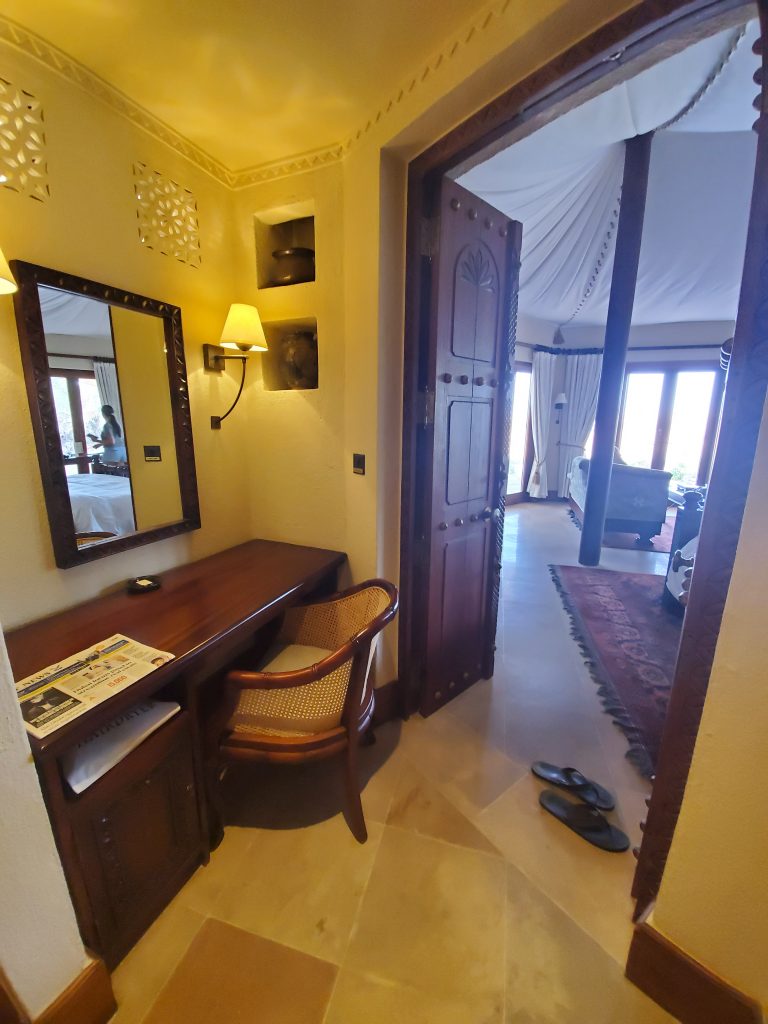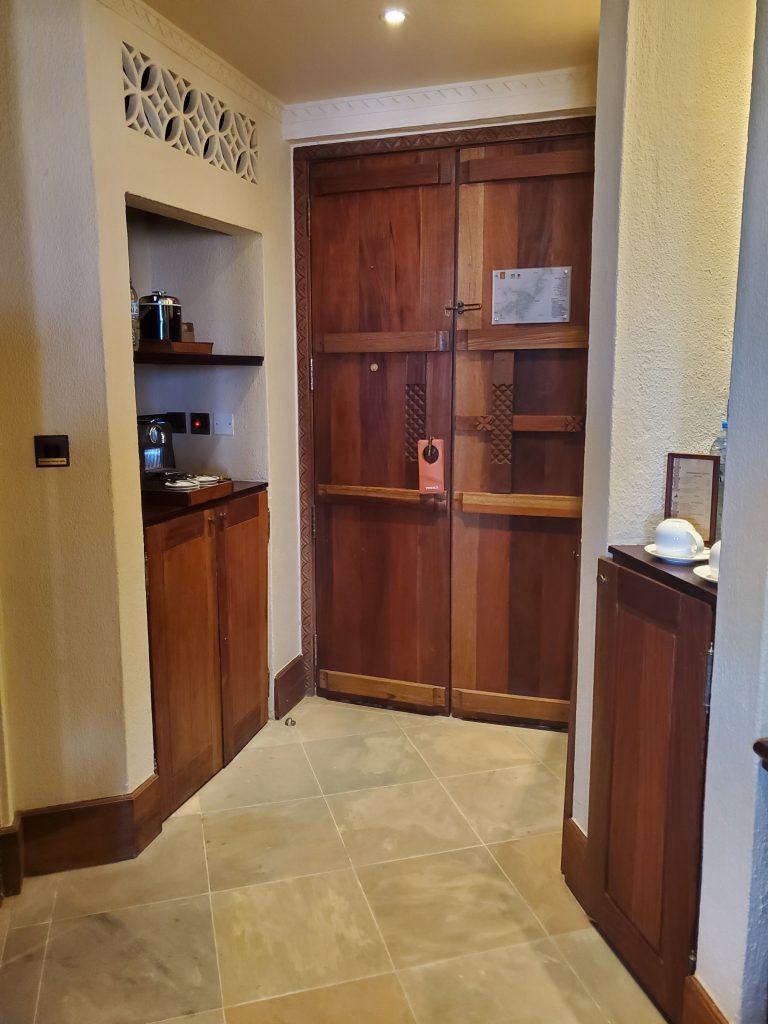 Sadly, The Spa Is not part of the All-inclusive package. Though it is not included in the all inclusive package, The Spa is still a must do which includes a Main Pool Area, Steam Room, Sauna, Cold Plunge Pool and Private Massage Rooms For Couples or Singles.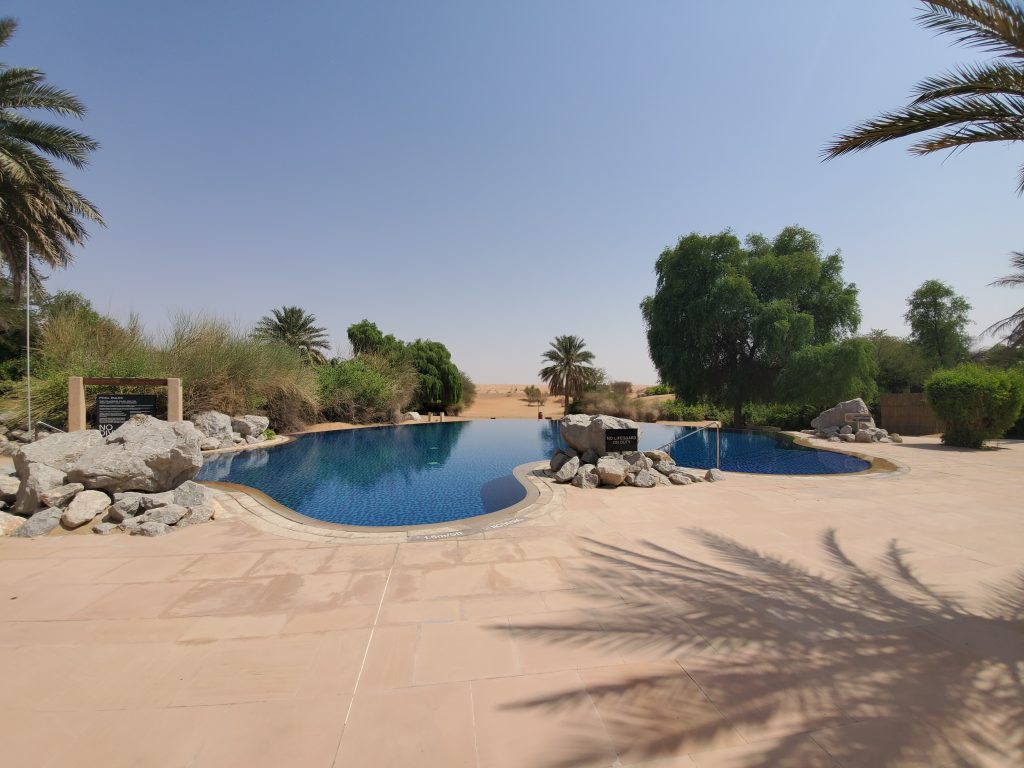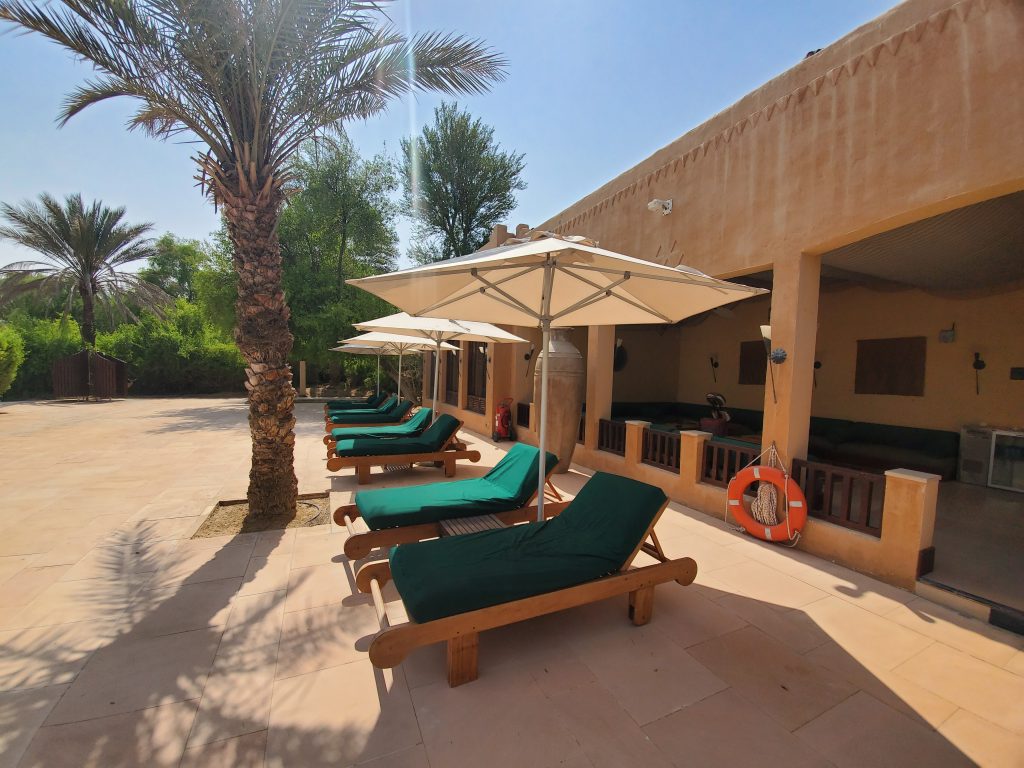 Activities
There are Many Included activities at this property. You Can find there activities by heading to there website; however, the Camel Ride along with dune bashing is a must!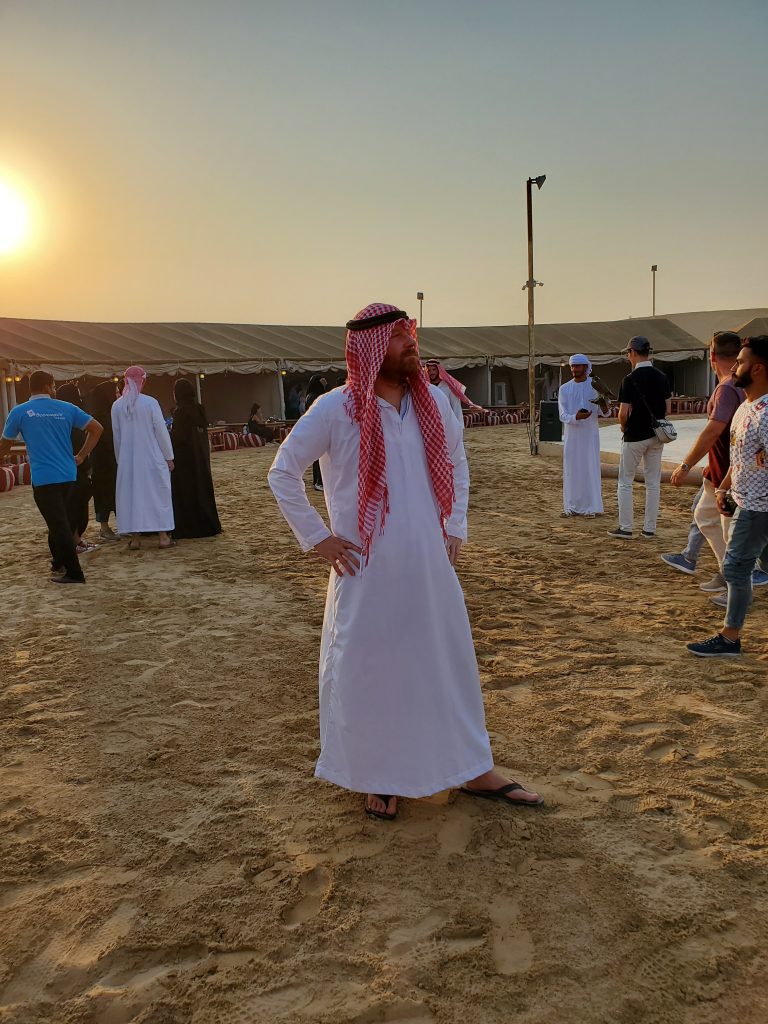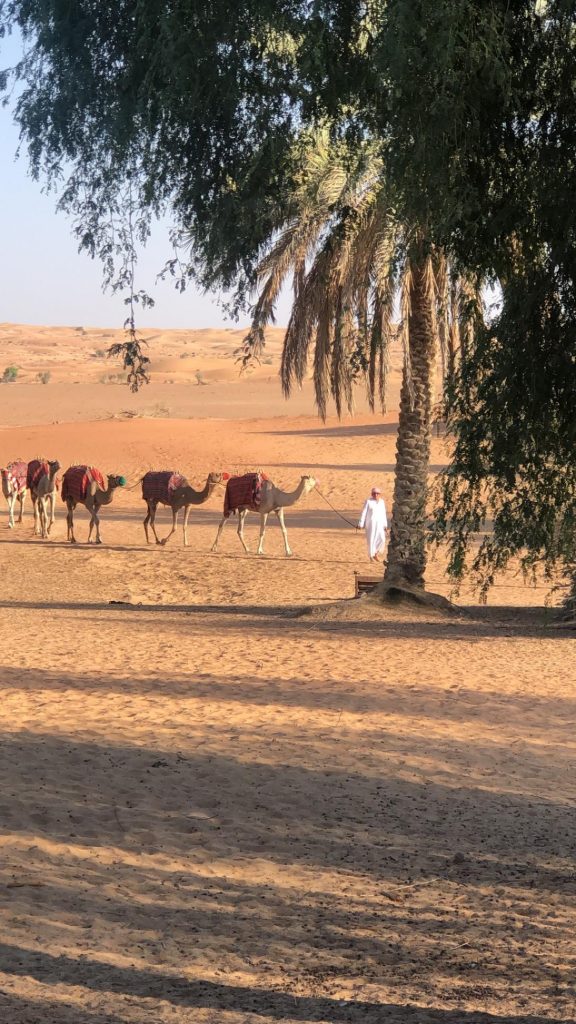 Checking His Social Media In the Middle of the Arabian Desert! LOL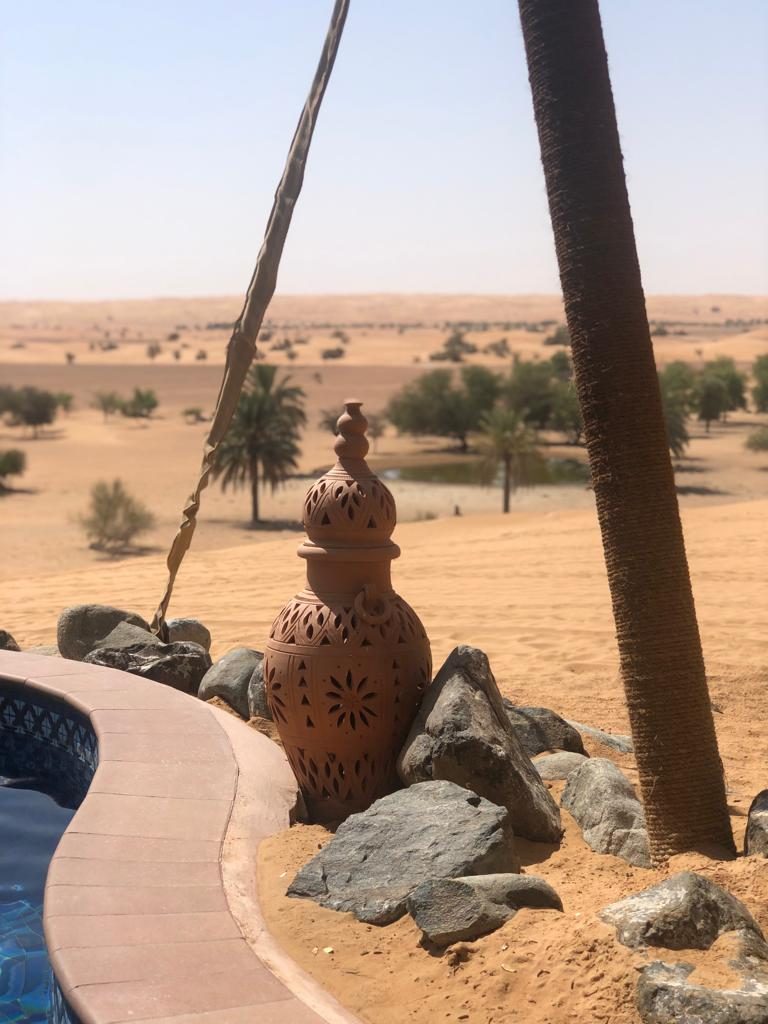 In Conclusion, an incredible property especially with the value of using points! If you need to boost your Marriott Points think about applying for one of the Following Credit Cards From American Express! If you have American Express Membership Rewards or Chase Ultimate Rewards, both of these programs transfer to Marriott Points at 1 to 1 Ratio Rate.
Another quick tip, if you hold the American Express Platinum (Personal or Business) you can be automatically matched to Gold Elite Status with Marriott. This Marriott Gold Elite Status has various perks with Marriott. You can go online to your American Express Account and locate the the Benefits section in your account to Sign Up, or you can contact American Express Directly by Phone.
The American Express Brilliant Bonvoy – 75,000 Marriott Points After Spending $3000.00 in Three months!