Hotel Review Bodrum, Turkey – The Bodrum Edition By Marriott – 50,000 Points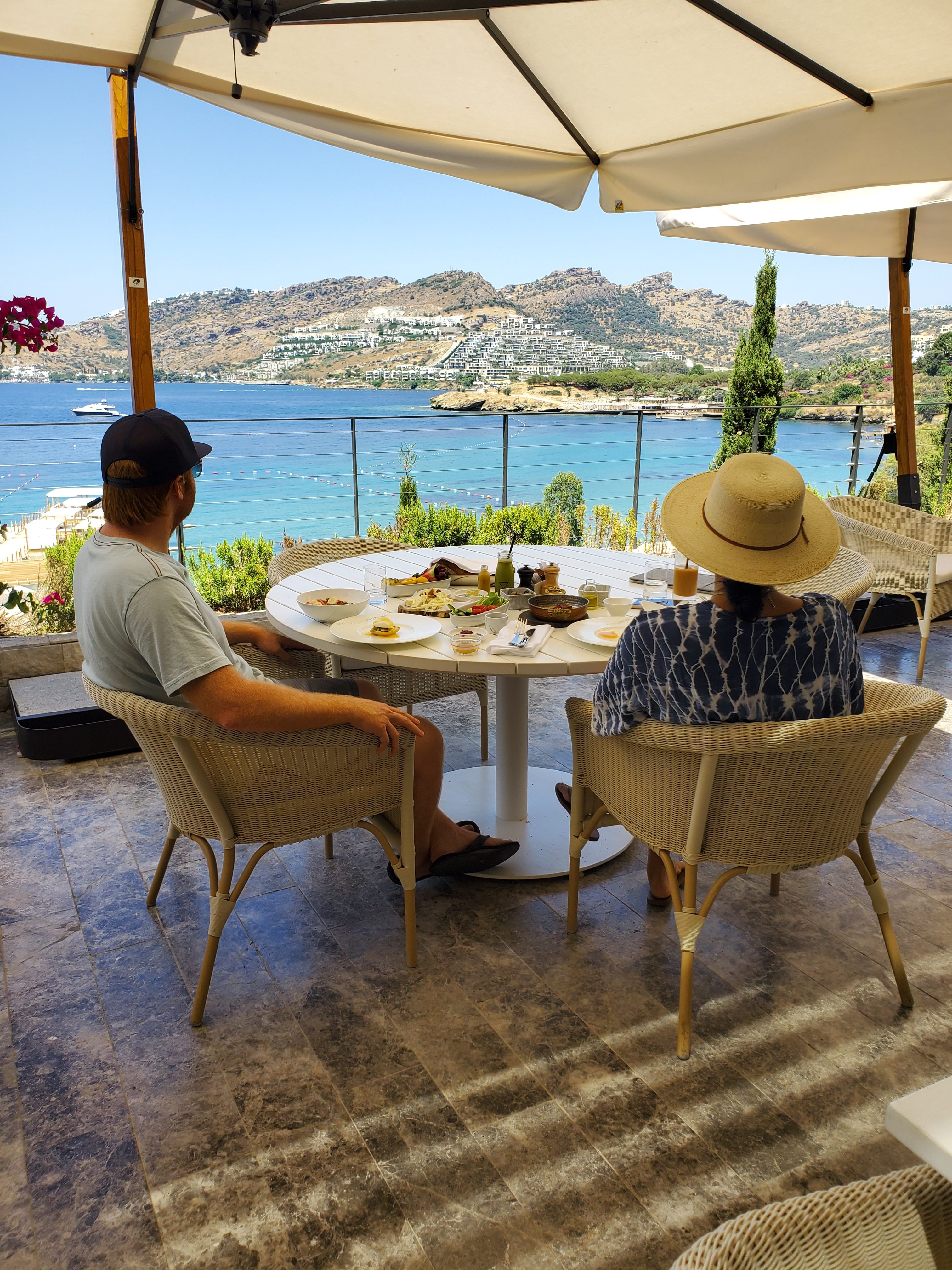 Hotel Review – Bodrum,Turkey – The Bodrum Edition By Marriott – 50,000 Marriott Points
Bodrum and The Views
Bodrum is an incredible destination in Turkey. If this is your first time hearing of Bodrum, it's probably because most of their tourists are European. In fact, a lot of US Citizens are hesitant to visit Turkey due to the US Government travel advisory. The US travel advisory is their to protect its US Citizens; however, I find that in most cases the US travel advisory warnings do not take into consideration all the different areas of those countries that ARE safe to visit. Turkey is a big country, and not all parts are dangerous. It's always best to do your research before visiting a new destination. If your planning to go to the Border where Syria meets Turkey then you might want to consider the US travel advisory warnings. Bodrum is on the complete opposite side of the Syria/ Turkish Border where Tourism thrives and where we never felt unsafe.
The Bodrum Edition in Bodrum, Turkey sits on the western point of the peninsula of Yalikavak. Most of the hotels in Bodrum are built on a Peninsula in the region that overlooks the Aegean Sea. Most hotel views in that area are breathtaking! Here is The Bodrum Edition!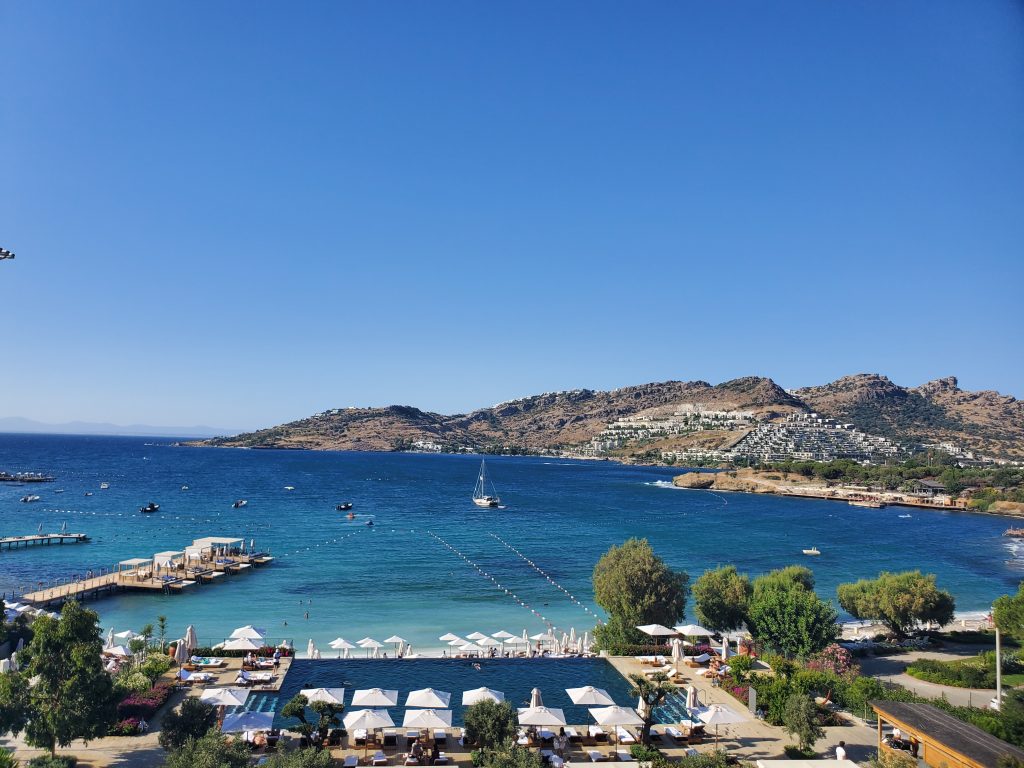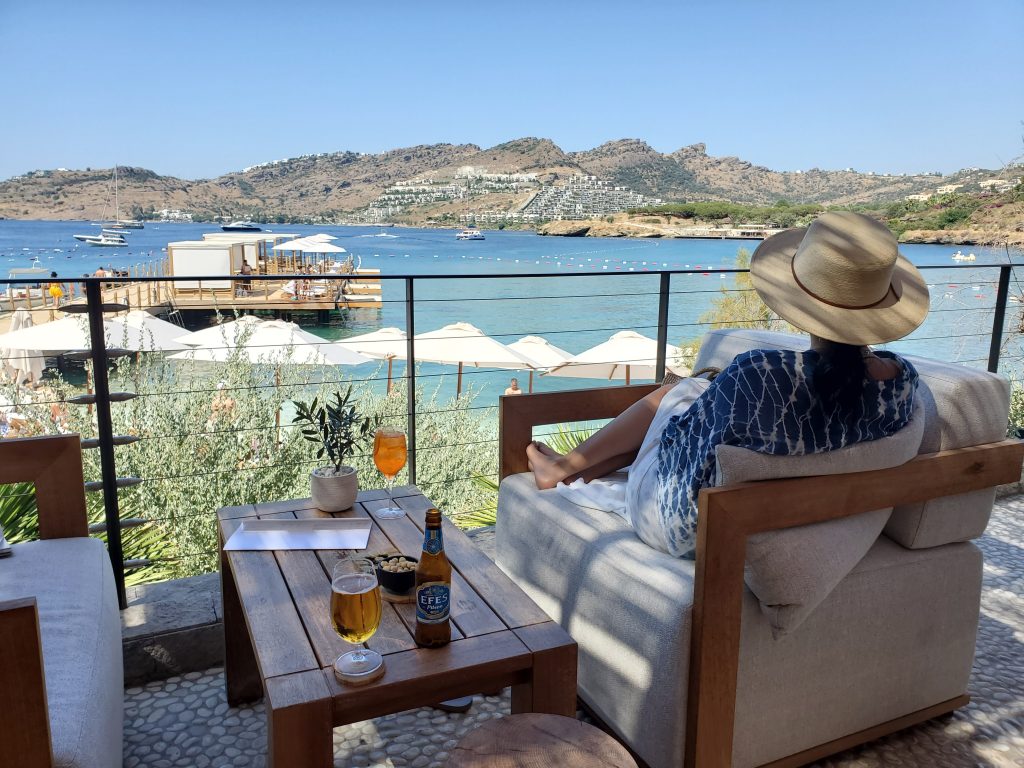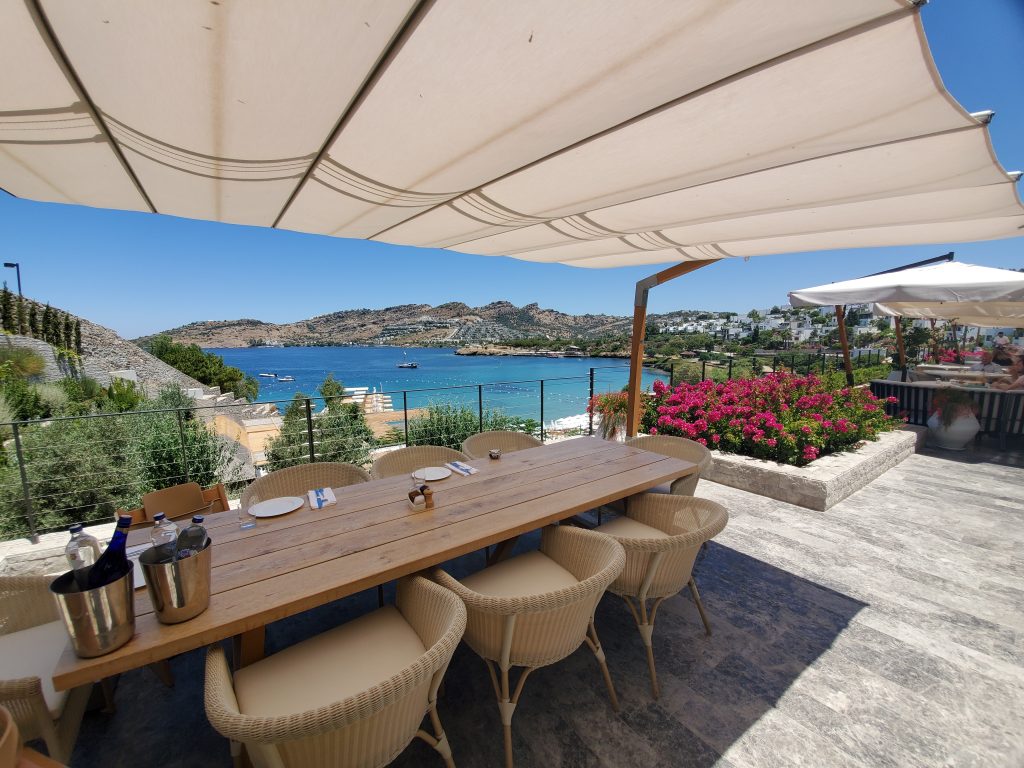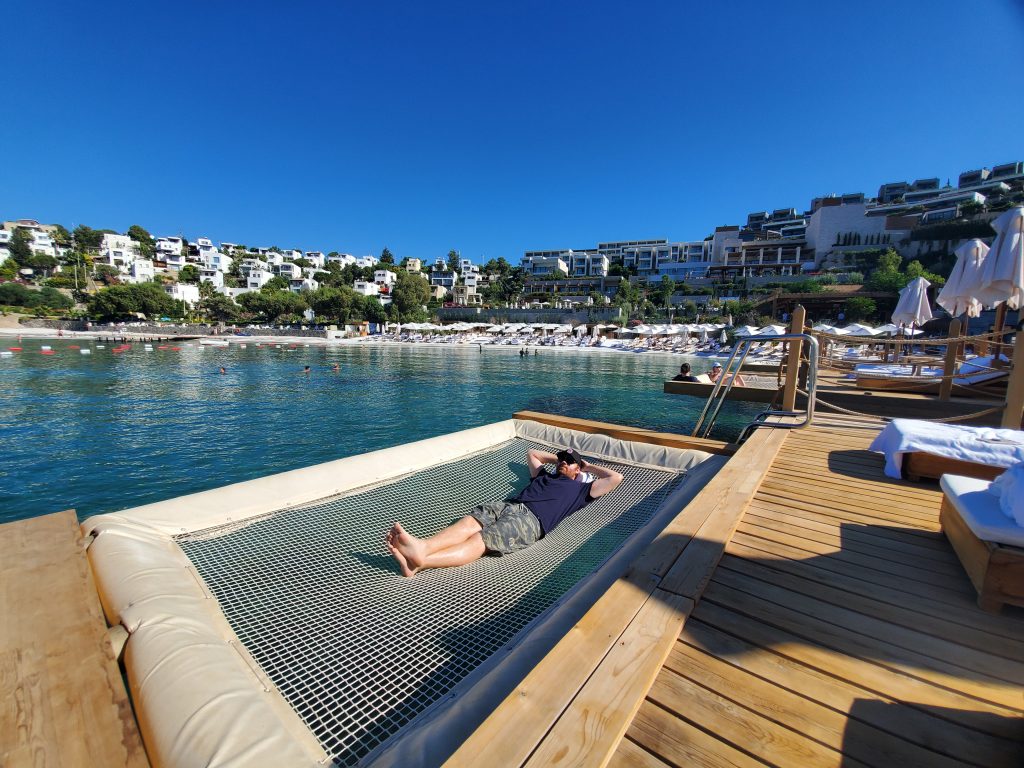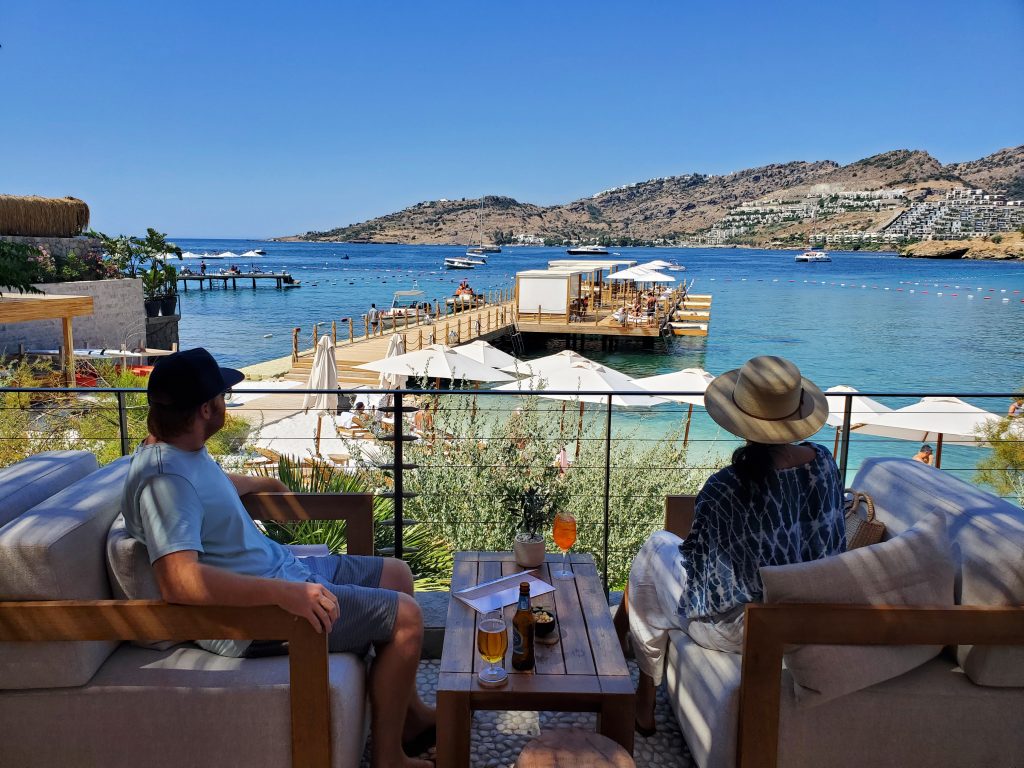 The Food
I can honestly say I did not have one bad meal in Turkey. Maybe i just got lucky? If your headed to Turkey, be sure to try the Turkish Coffee! It will compliment your Turkish Breakfast or any meal for that matter! The Turkish breakfast was something we looked forward to each and every morning, especially here at The Bodrum Edition. The Breakfast here is one of the best in town along with the views that can not be beat! Additionally, The Turkish eat a lot Lamb and Seafood! You can find these types of delicious plates all over the country. Some of the restaurants we visited here in Bodrum were Zuma, Mimoza, Macakizi hotel and of course the restaurants located in our hotel.
Breakfast Area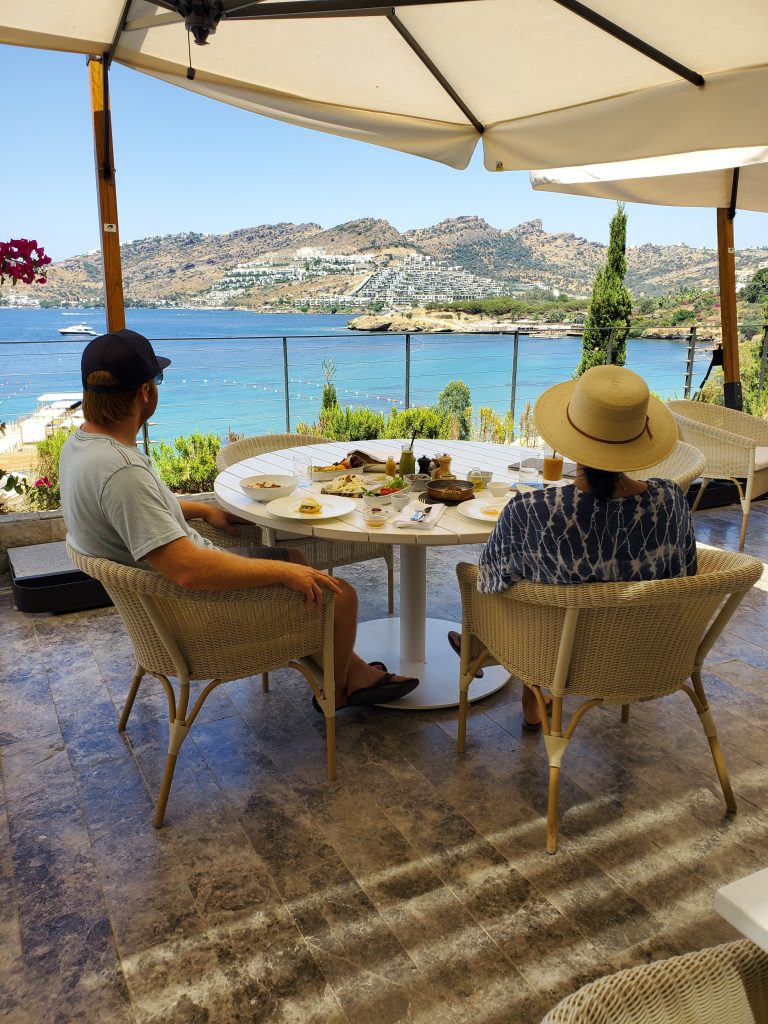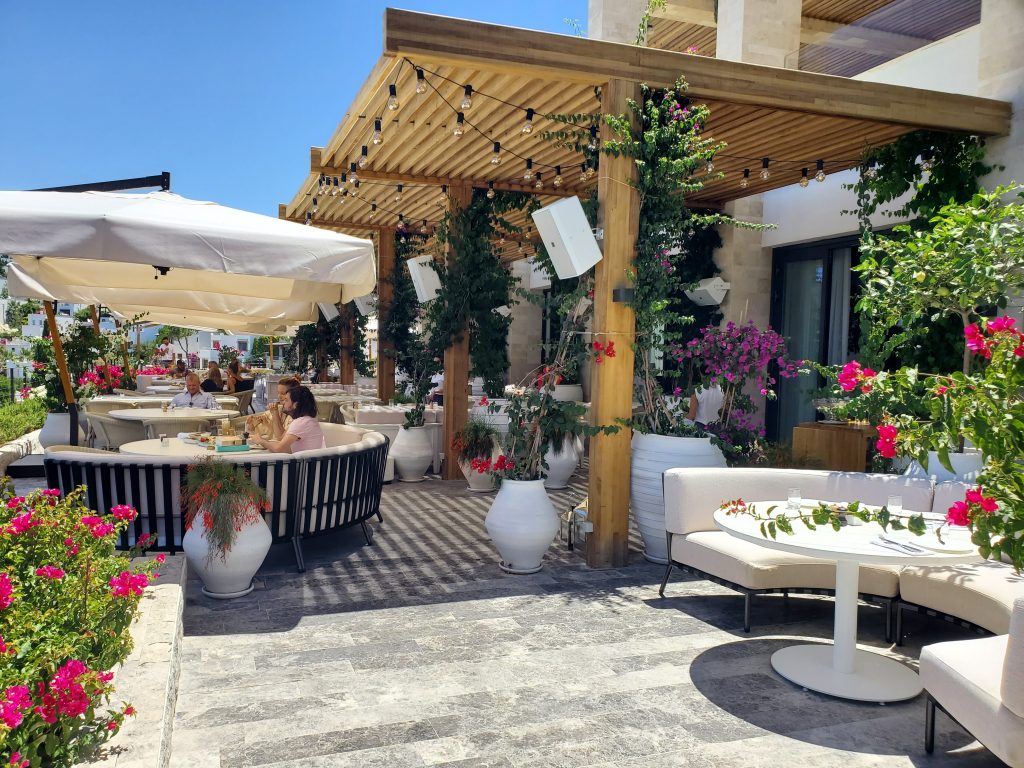 Pool Bar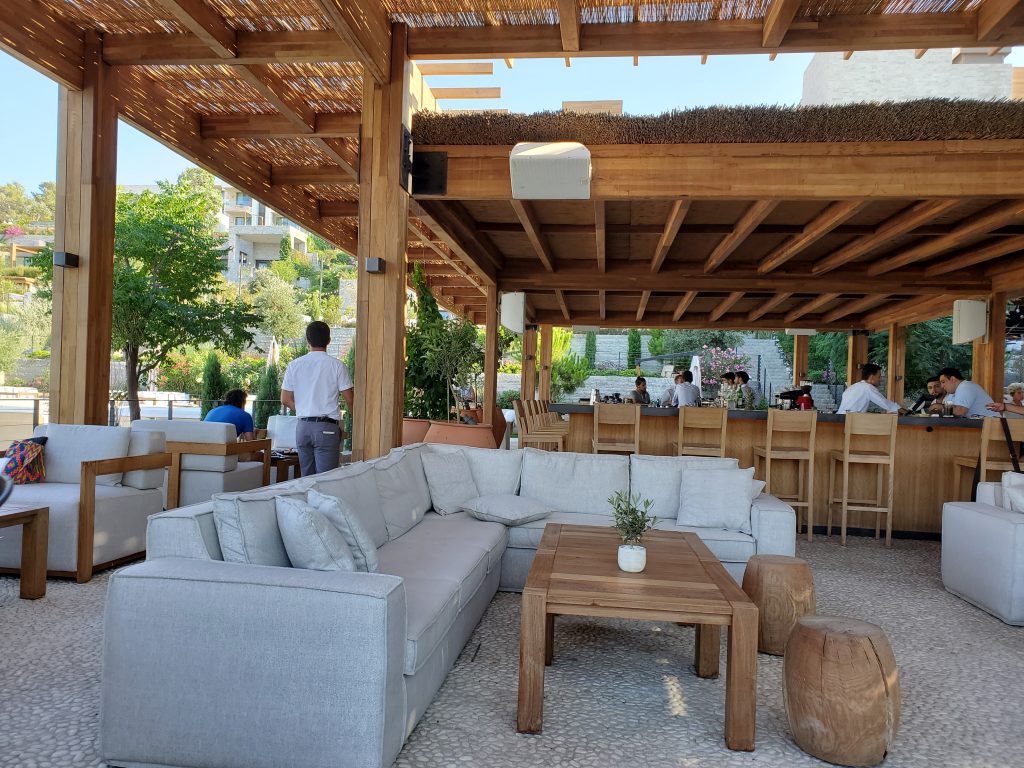 Over Water Cabana
Bodrum Edition Hotel Main Restaurant & Bar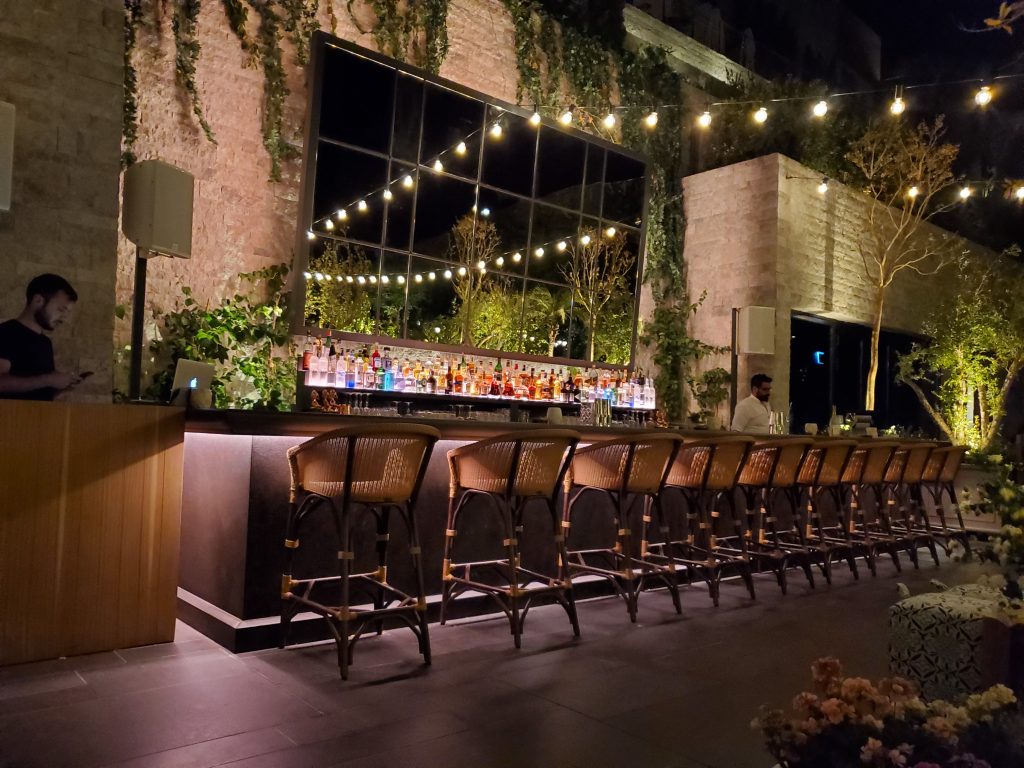 Main Lobby Bar
Restaurant in Town – Mimoza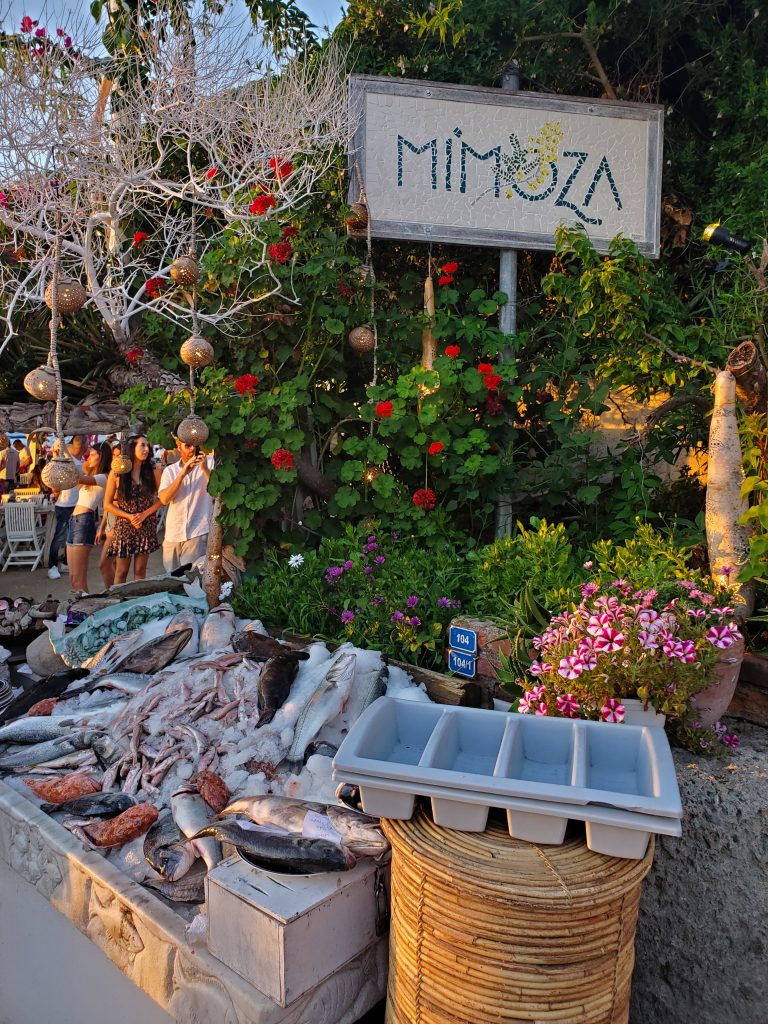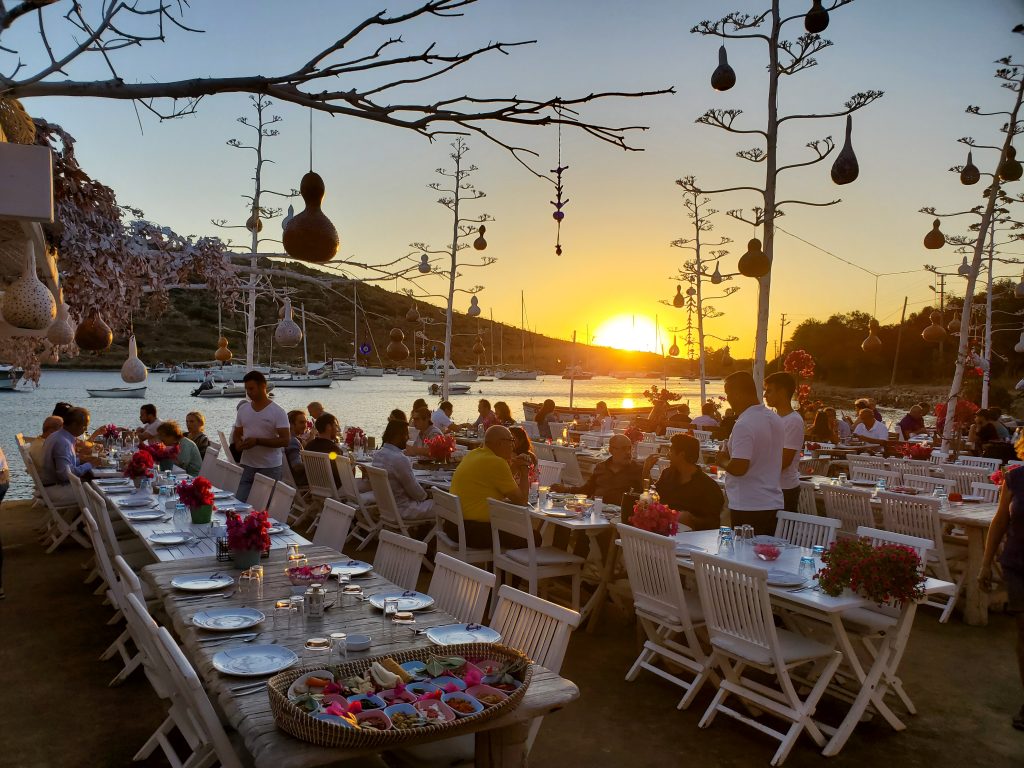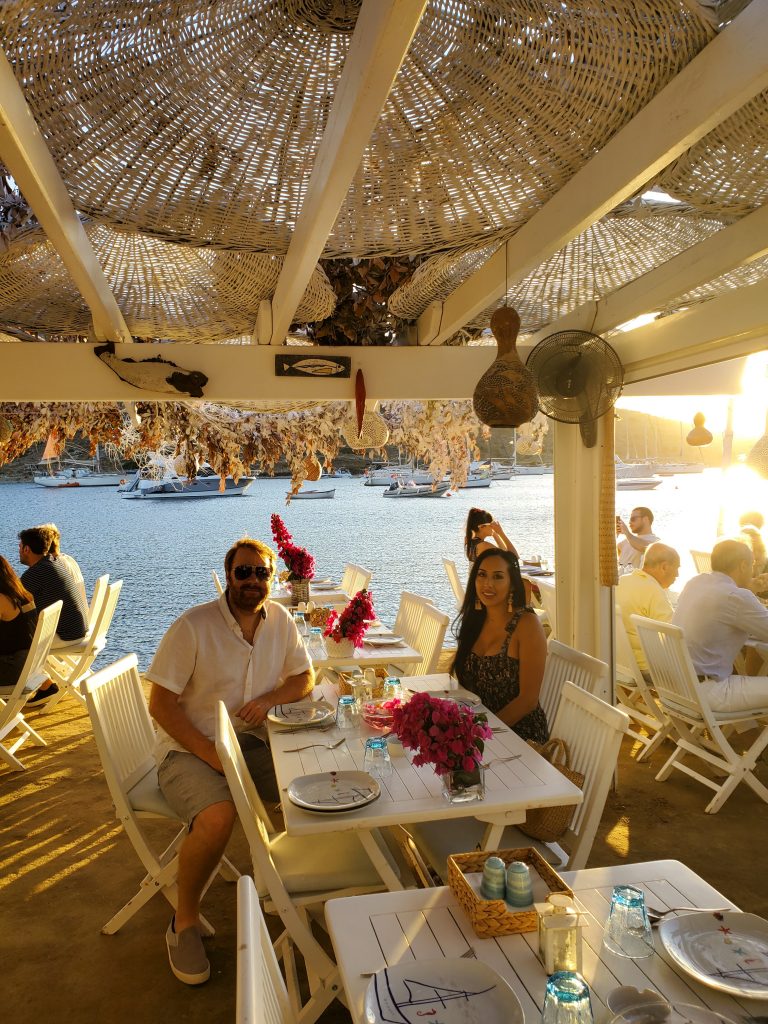 Restaurant in Town – Zuma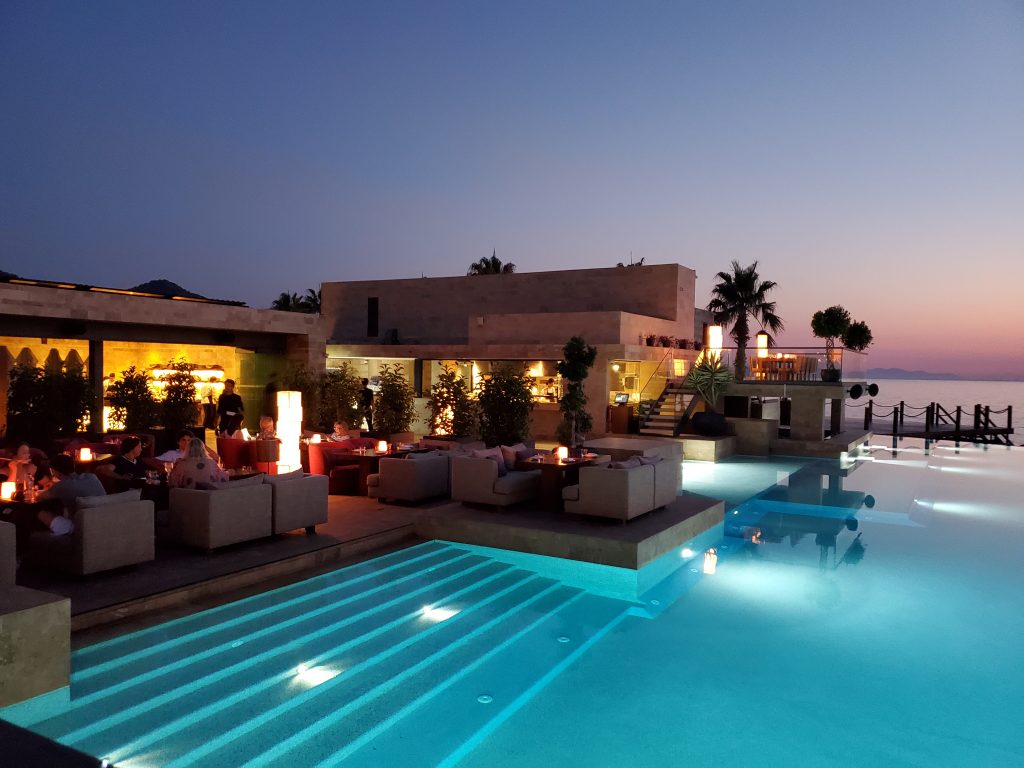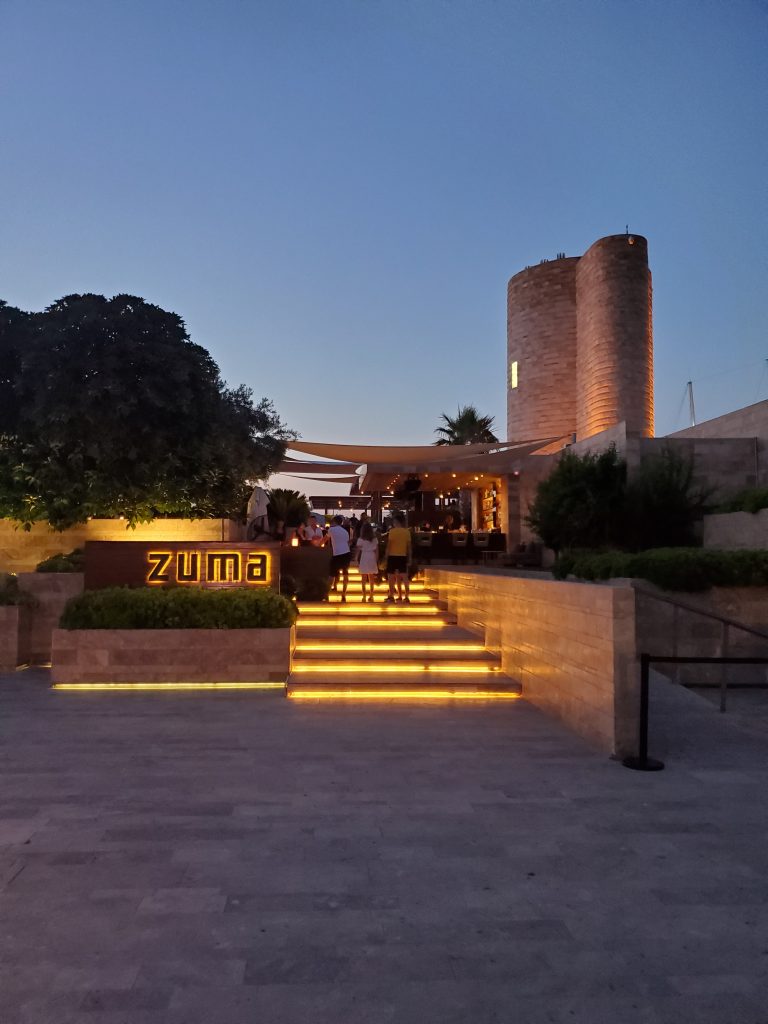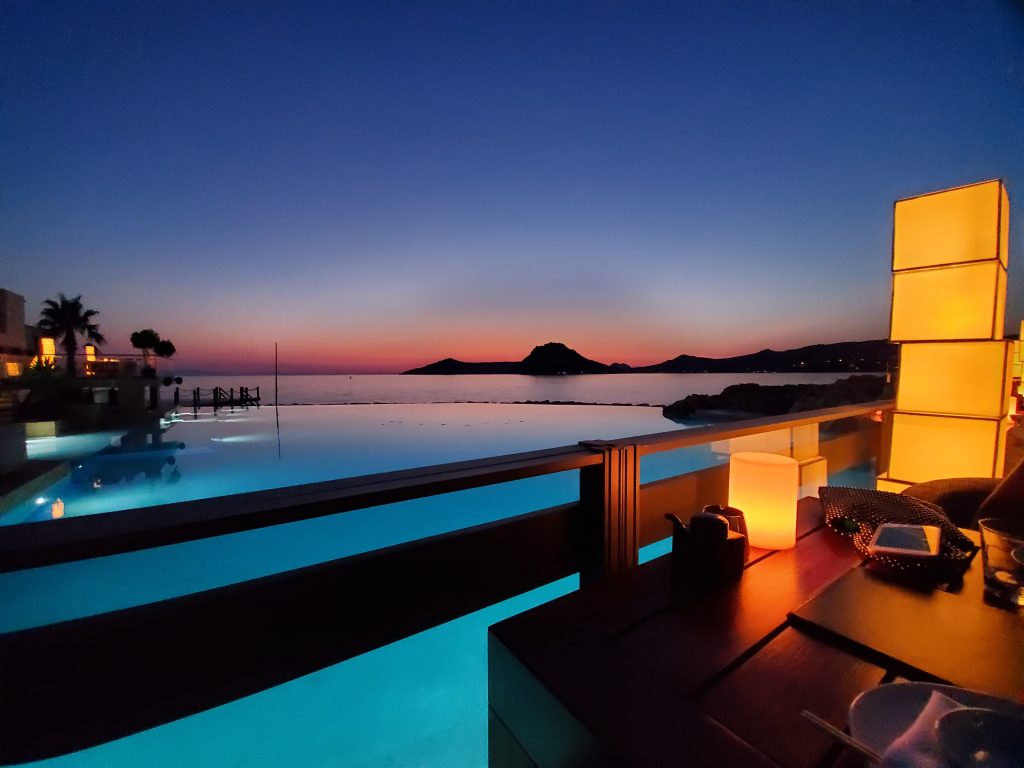 The Rooms
The Bodrum Edition Hotel Rooms are very posh! Every room is beautiful but there are some rooms without an ocean view. If you want an ocean view you can ask for a complimentary upgrade at check-in, you might just get lucky or spend a little extra $$ upon booking to ensure you will receive an ocean view. Increase your chances of a FREE upgrade by holding the American Express Platinum Card or the Marriott Brilliant Bonvoy American Express Card which automatically gives you Marriott GOLD STATUS complimentary . Love a free upgrade!!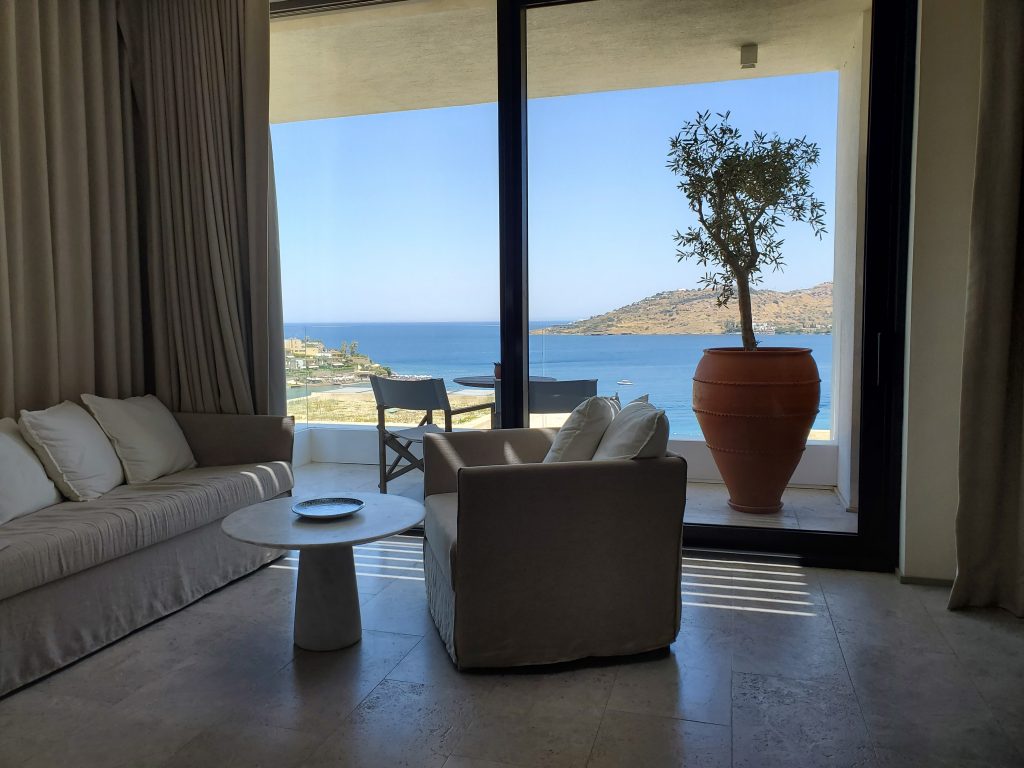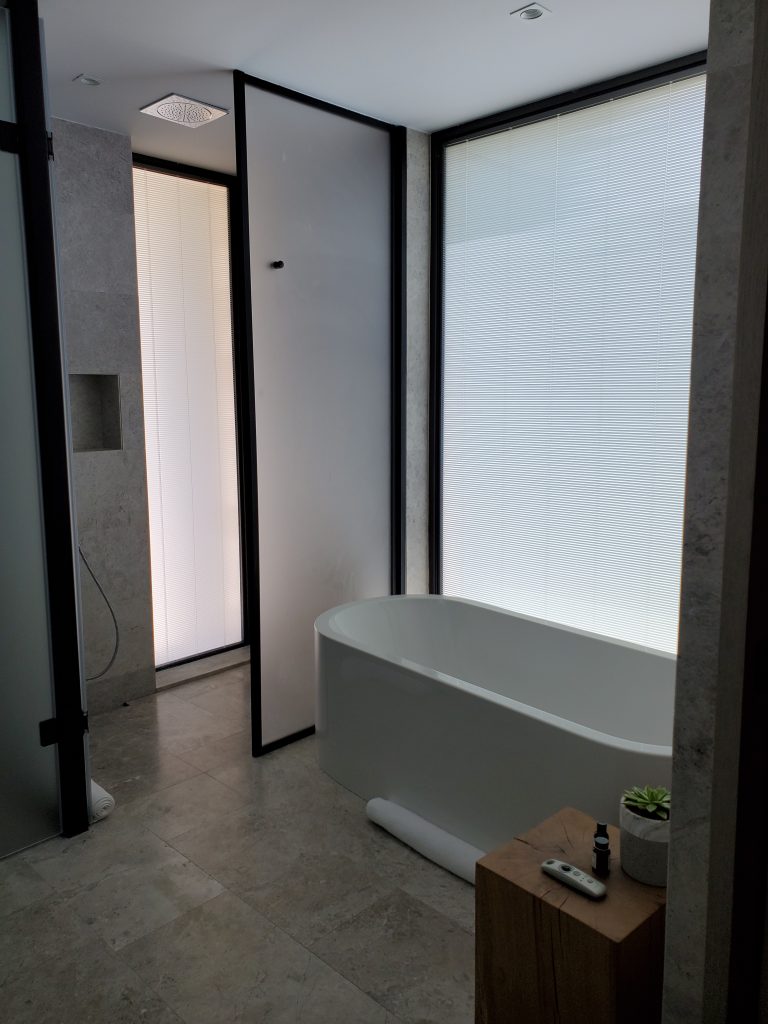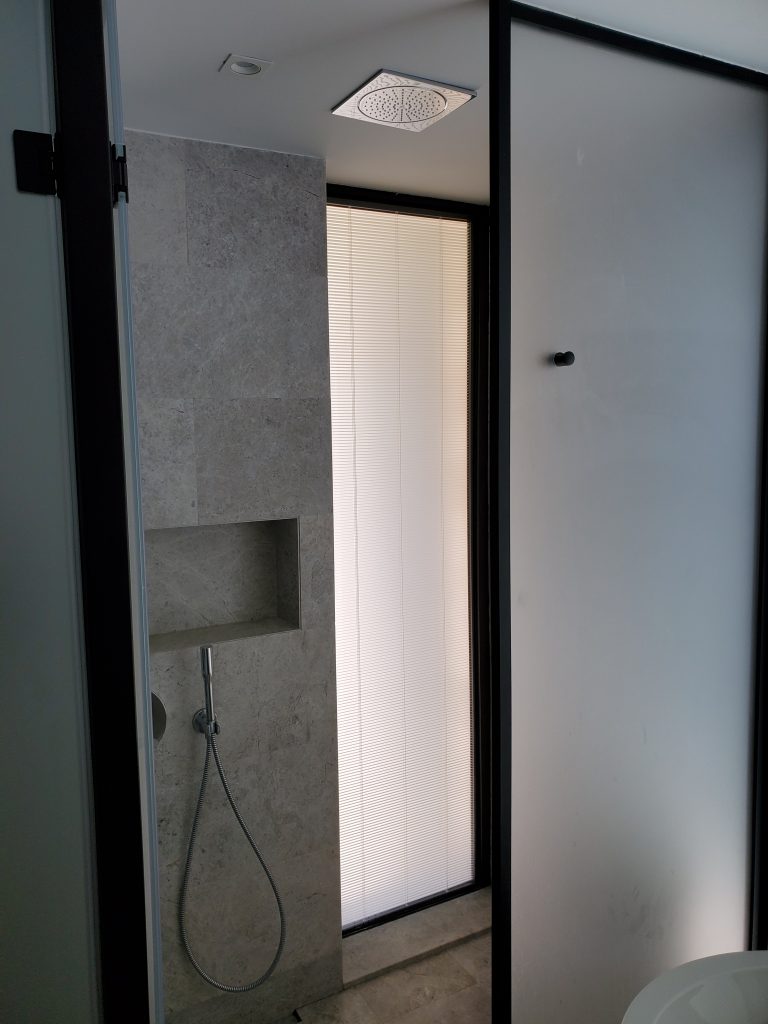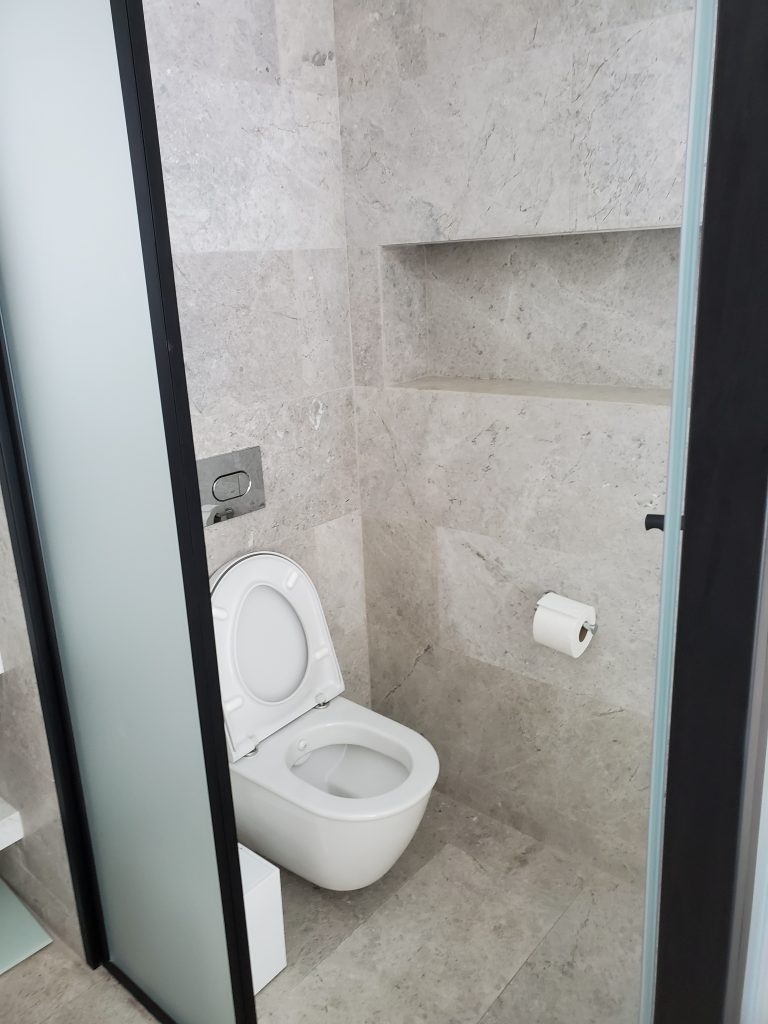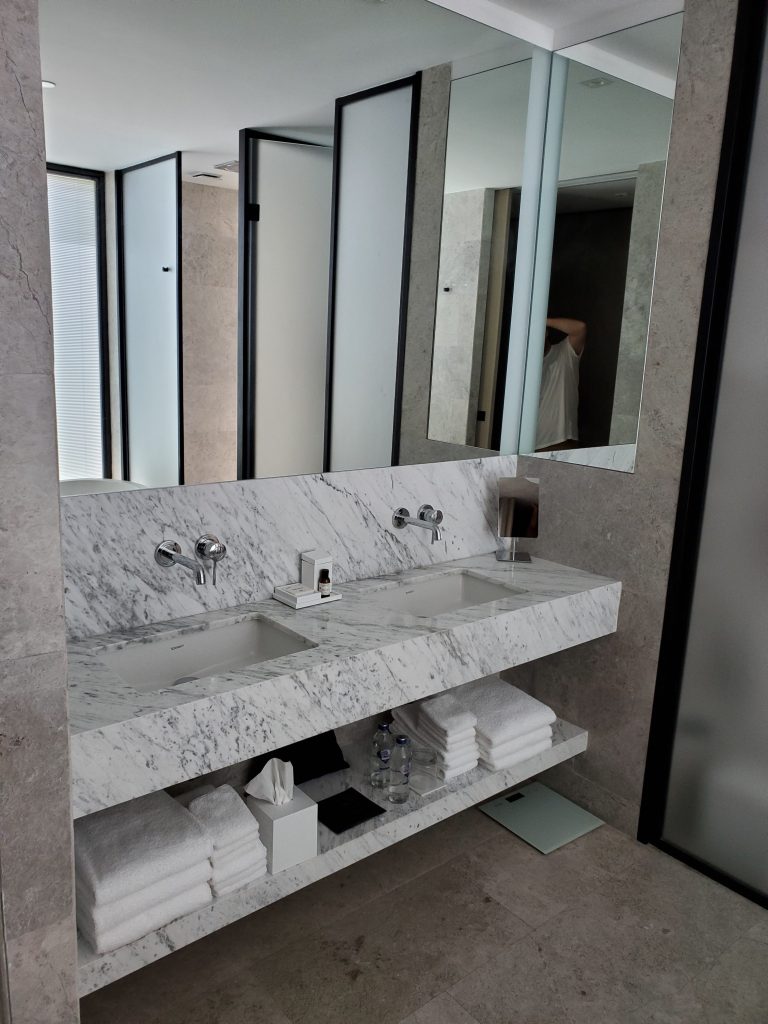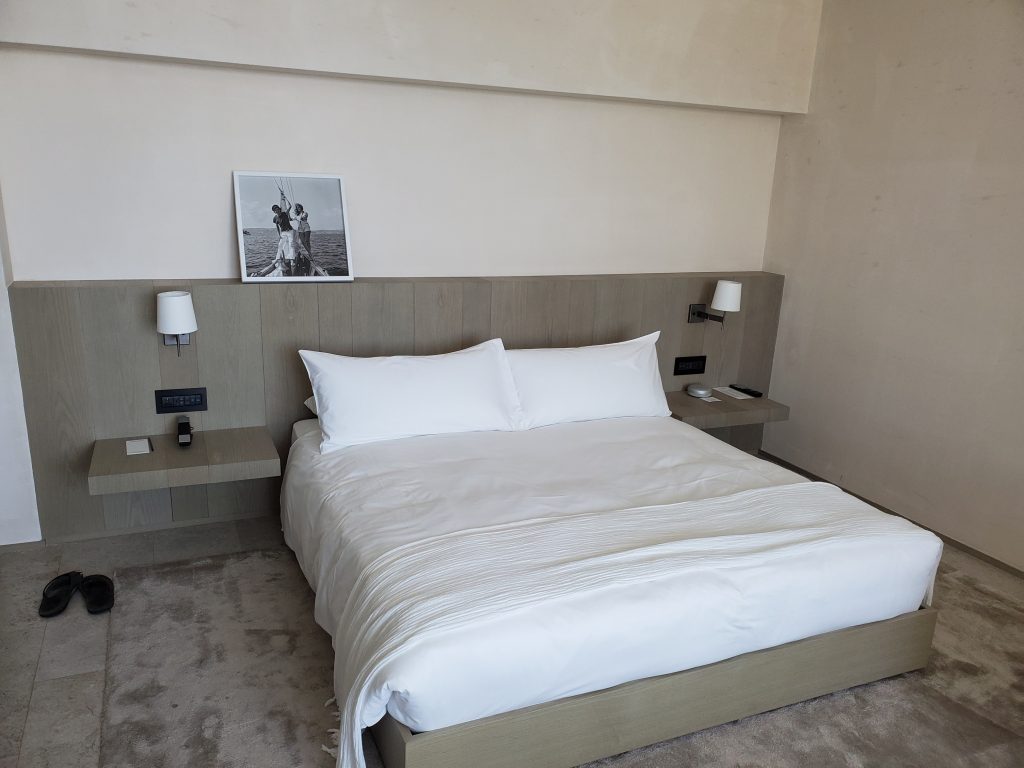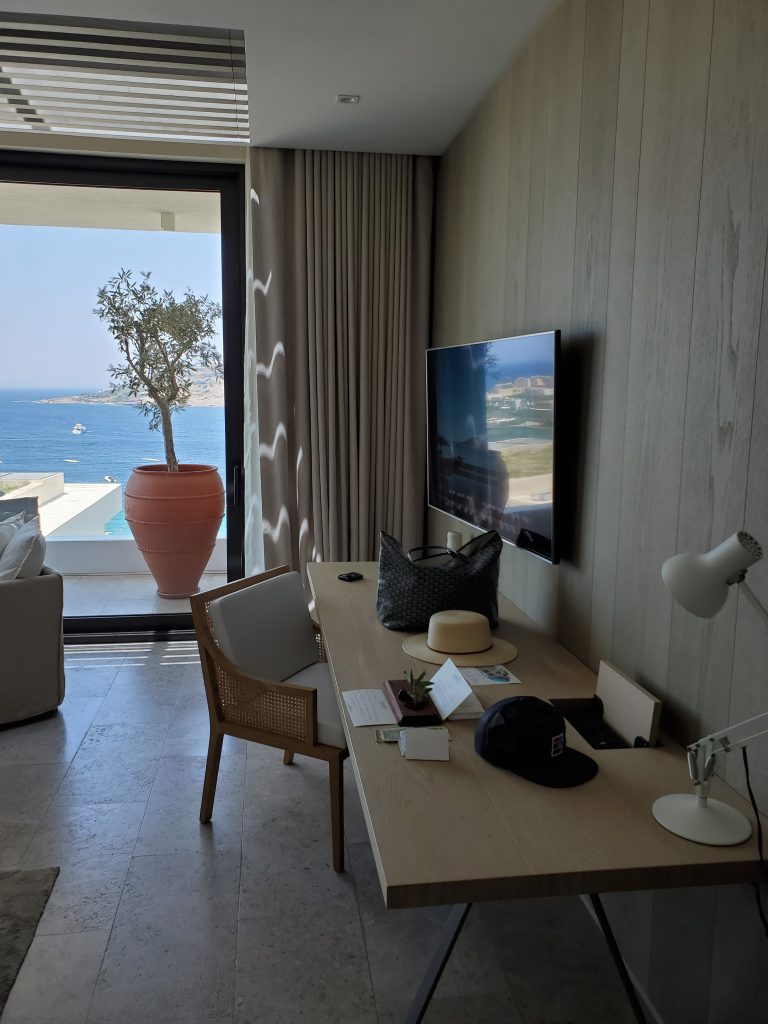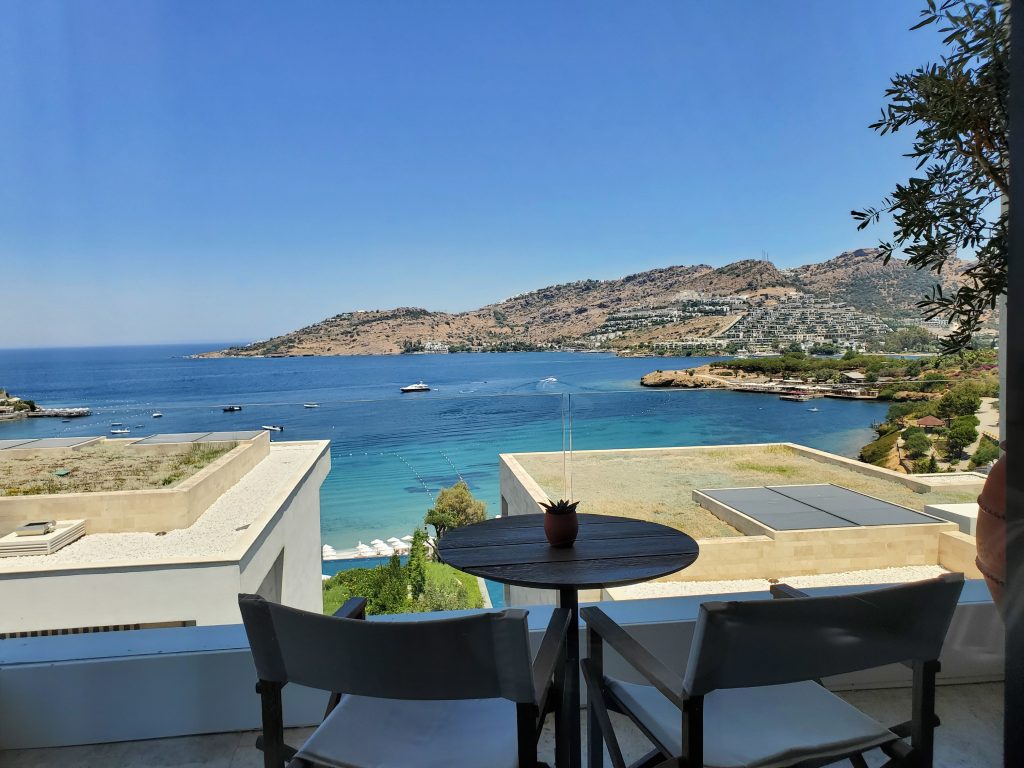 Things To Do
Besides the incredible views and delicious food, there are a ton of things to see and do in Bodrum. Ephesus is a 2-3 hour drive from the hotel, which is a must see. Two of the Seven World wonders are in Turkey, one of them being in Bodrum and the Other in Izmir near Ephesus. While visiting Izmir or Epehsus drive to the charming Town of Sirince where you will find cobblestone roads, food, wine tasting, and shopping. The Town of Sirince is known as the perfect synthesis of a traditional Turkish villlage and a traditional Greek village.
Ephesus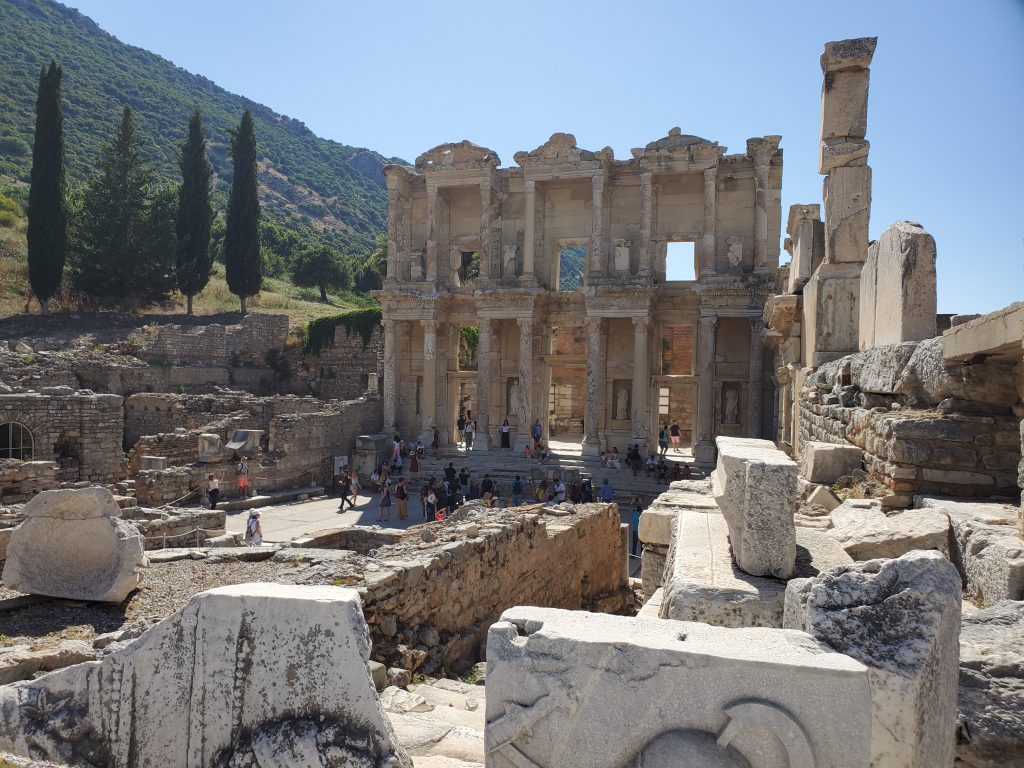 Ephesus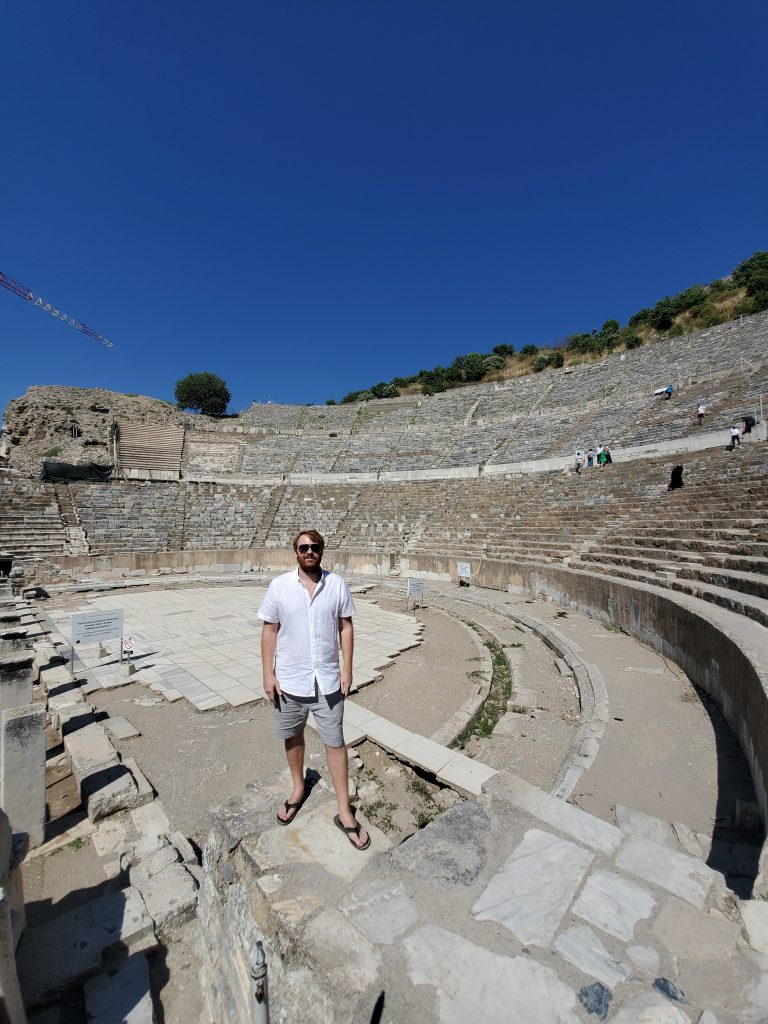 Sirince "Traditional Turkish & Greek Village"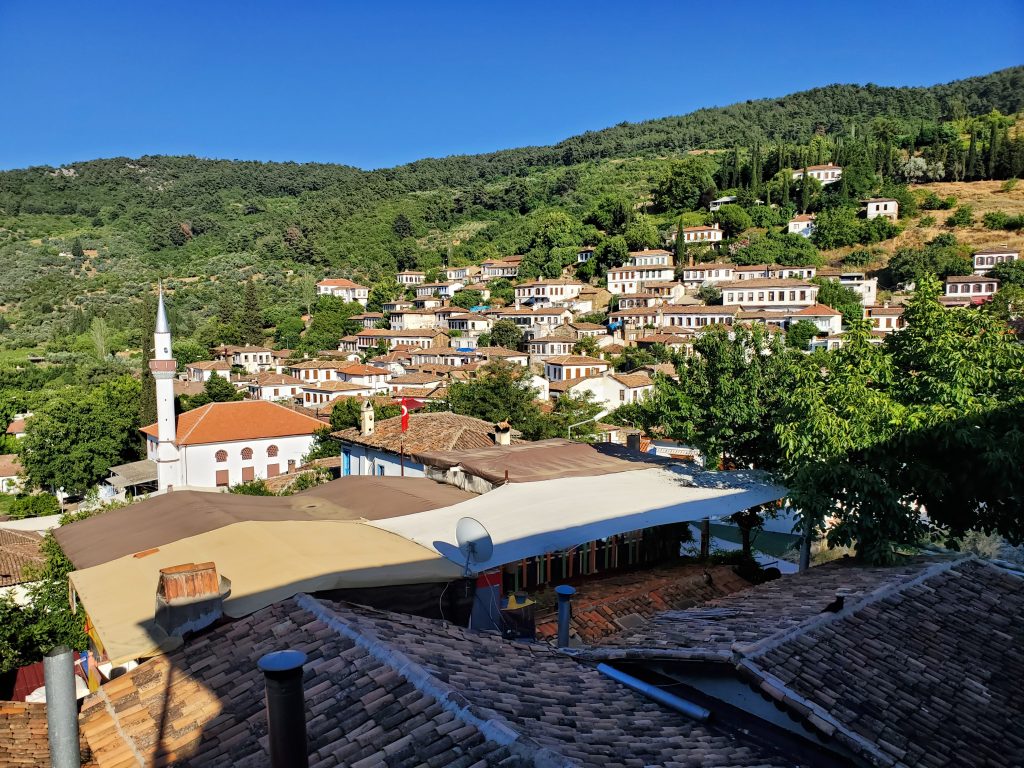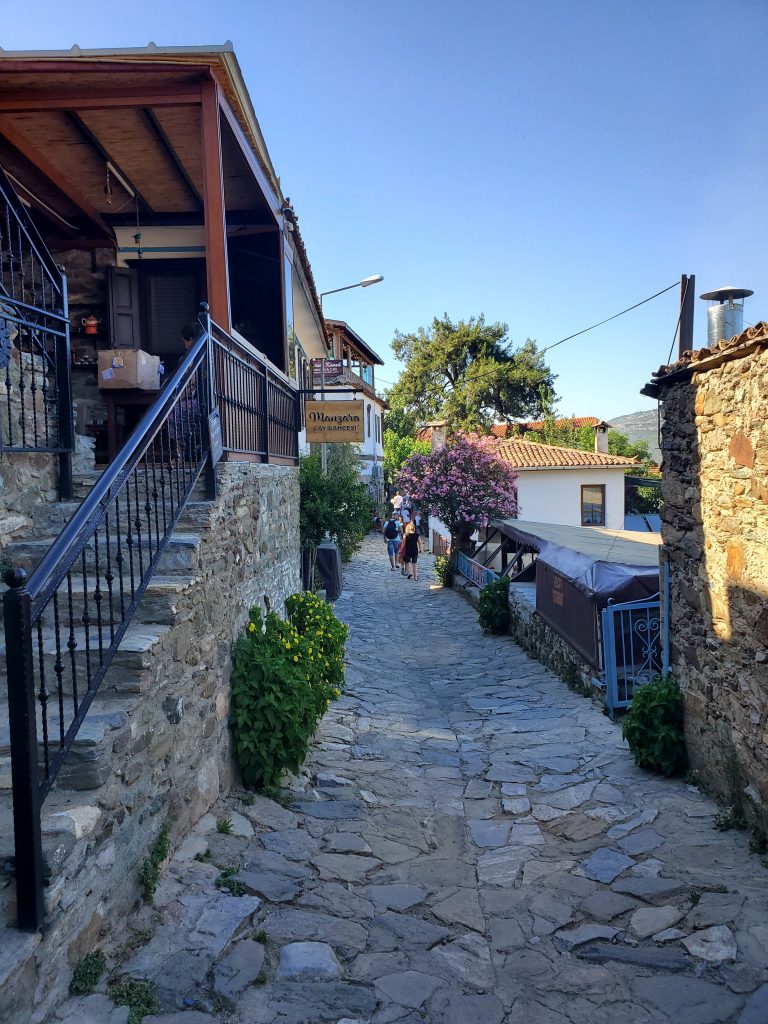 How I Did this Deal?
When booking Points hotels, I always compare the cash rate vs the points rate. I also check other nearby non-points hotels to compare. If there is a non-points hotel nearby that is inexpensive but just as comparable to the points hotel then I may go with the non-points hotel. For Example, to redeem points at this hotel you will be spending 50,000 Marriott points per night. If you book 5 nights using Marriott points you will receive the 5th night free automatically. My total Marriott points cost would be 200,000 Points for 5 Nights. The cash rate during high season can go as high as $1,000.00 USD per night, maybe even more. That would be a great points redemption and is worth every point. Whereas, if you were to go during low season you may be able to get a low cash rate here at this points hotel, where the points redemption may not be worth it. In this situation, I may decide to use cash rather then points.
Hope you enjoyed!
Follow me on instagram @eyesonthepoints
EyesOnThePoints